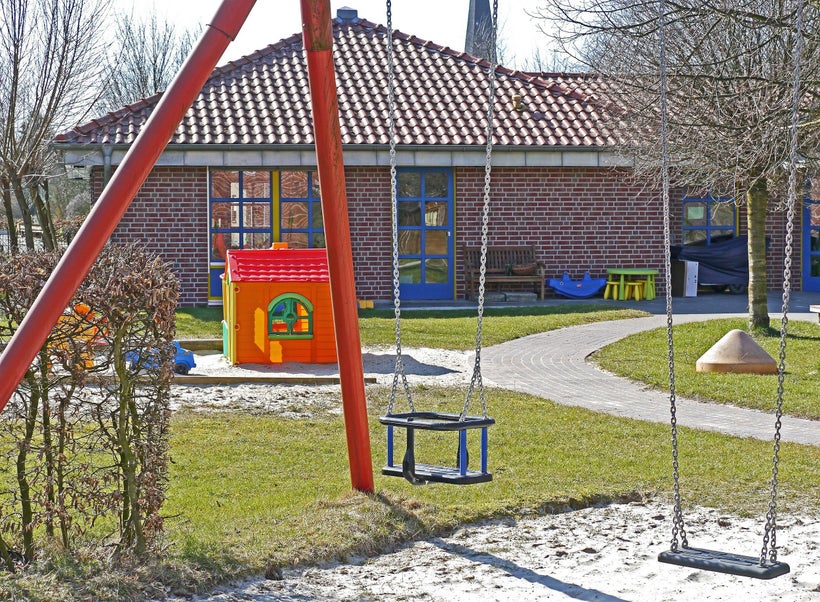 The care market is massive, with approximately $400 billion spent every year on child, adult, and senior care. But like other health care industries, it's also notoriously regulated and technologically archaic, relying on systems that haven't been updated in 20 years.
Caitlin Coffman had the idea for tend.ly as a direct result of these strict regulations and the outdated technology in use. She had a young child in child care and discovered that end-of-day pickup was incredibly chaotic, with teachers hurriedly handing daily activity sheets to parents while still trying to maintain order in their classrooms. Trying to interact with the teachers over the activity sheets so she could actually understand what her child had done that day proved almost impossible.
She felt bad for the teachers as well. Trying to manually fill in activity sheets for each child during the day or at night was a painstaking, onerous task.
She thought to herself, This is a problem technology could solve.
Watch Caitlin's recent pitch to a group of entrepreneurs:
Peace Of Mind Is Hard To Buy
Peace of mind is hugely important to consumers in the care market. They want to know that their child, parent, or grandparent is being well cared for and is enjoying a reasonable quality of life. They want to know how their loved ones go through each day, as well as what activities they participated in that day.
Care providers find themselves wrestling with how to effectively communicate and demonstrate for their customers the care they are providing. Paper forms are an outdated and inefficient mode of communication. Additionally, all communication must comply with HIPAA regulations.
tend.ly is a cloud-based software platform (web, iOS, Android) that allows individuals to stay connected to their loved ones and helps caregivers communicate with customers. It also provides a solution for caregivers to access the data they have about each person in their care.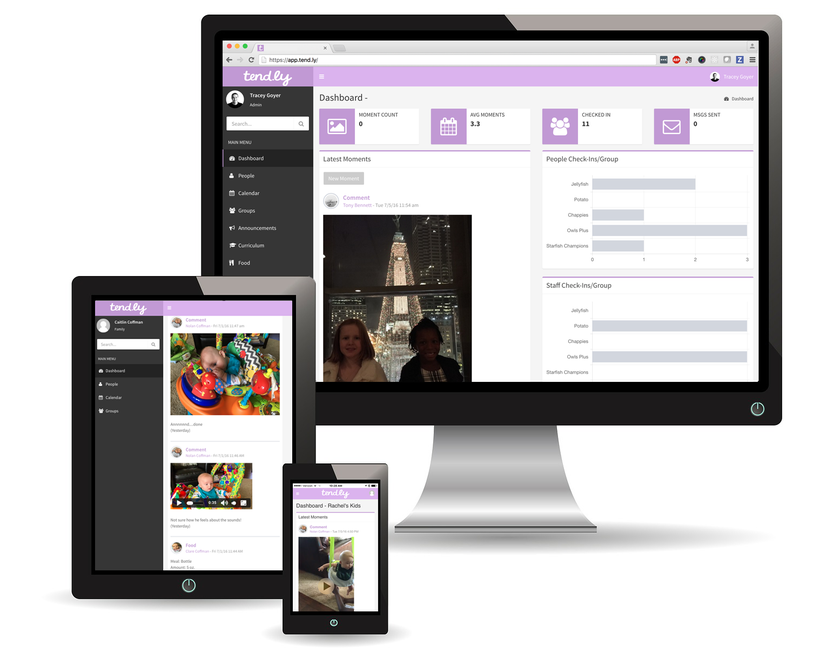 The platform has solutions for both "Early Childhood Education" and "Senior Care," with a set of features specifically designed to enhance communication and engagement between the caregiver and the loved one.
With just a few taps, the caregiver can snap photos and videos, record meals, post announcements about curriculums, and more. The platform can also capture data from a variety of systems already in use, including activity trackers and other wearables. Then this data can be seamlessly communicated to the customer so they can be aware of the level of care their loved one is receiving. This communication method allows caregivers to focus less on monotonous paperwork and more on providing excellent care.
Caregivers also have access to a dashboard containing all their data which allows them to analyze, improve, and even optimize the way they are providing care.
Navigating A Notorious Industry
As mentioned, the care market is not easy to navigate due to regulations, individuals concerned about loved ones, and archaic technology. Nevertheless, numerous companies are trying to stake out space in the industry.
Platforms like Tadpoles and HiMama offer similar reporting features for child care centers, while Carevium and Medtelligent target those providing adult and senior care. Perhaps one aspect that works to tend.ly's advantage is their pricing structure, which starts at only $2/month/user, thus allowing even small care centers to take advantage of the platform.
At the moment, tend.ly has approximately 30 customers with more signing on every day. And with a $400 billion market at stake, they don't want to slow down anytime soon. The real question is whether they can set themselves apart from their competitors, who are pouring in at a rapid rate.
They haven't received any funding yet, but at only two years old, they still have plenty of time to make that happen. If they can significantly increase their customer base, they certainly will attract the attention of investors.
Things are certainly looking bright for Tend.ly but they have a long way to go. .
REAL LIFE. REAL NEWS. REAL VOICES.
Help us tell more of the stories that matter from voices that too often remain unheard.
This post was published on the now-closed HuffPost Contributor platform. Contributors control their own work and posted freely to our site. If you need to flag this entry as abusive,
send us an email
.