A hot topic in the arts world today is audience engagement: how do we satisfy existing supporters while developing new fan bases? Perhaps the buzz word is exposure, and what better way to deliver art to people on-the-go than iTunes.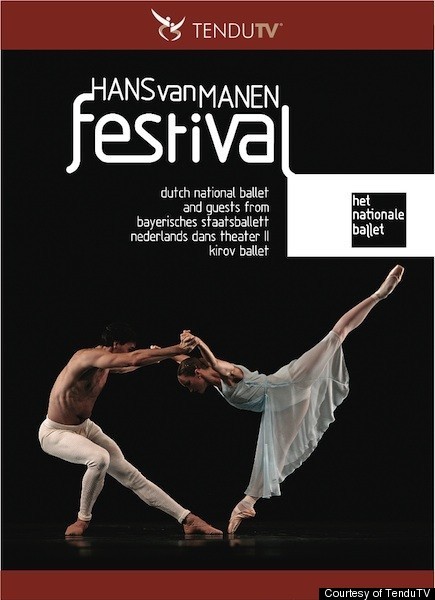 TenduTV's founder Marc Kirschner is speaking at the internationally-touring "Dance On Camera Festival" which opens today in New York City. On Monday, Kirschner was featured in a Wall Street Journal article reinforcing two recent studies that encourage artists and arts organizations to get online. Both the National Endowment for the Arts and the Arts Council England have offered thorough research supporting the concept that technology augments, rather than replaces, the live-art experience. Therefore, the fear that offering dance performances for sale and rent at very affordable prices decreases ticket sales, is not only unfounded, but flat-out wrong.
Technology, it seems, has finally caught up with the work that the Dance Films Association -- producer of the Dance on Camera Festival -- started 39 years ago. Simply filming dance is not enough, it must be made a product to attract the attention and funding of corporate sponsorship. Much like Facebook or television -- two endeavors unable to turn a profit if not for advertisers --dance may do more than break-even in years to come. The commodification of art has been an uncomfortable notion for the art world, since the advent of the non-profit art model that gained popularity post World War II. However, the art made in centuries preceding this period was bought and paid for by monarchs and elite beneficiaries in order to advertise their ideas. Now, finally, the artist may have more control over production and turn a profit, if not directly from sales, then from partnerships and sponsorship.
But let us return to the idea that basic exposure to seemingly out-of-reach art forms is the root of not only increased funding, but also audience development.
Regarding Oprea on film, Pia Catton of the Wall Street Journal writes:
I can't say that watching in person and in HD are equal pleasures. They are entirely different, but they both fuel the opera addiction: After seeing the HD version of Mr. Martone's 'Cav and Pag,' I want to fly to Milan and see it live.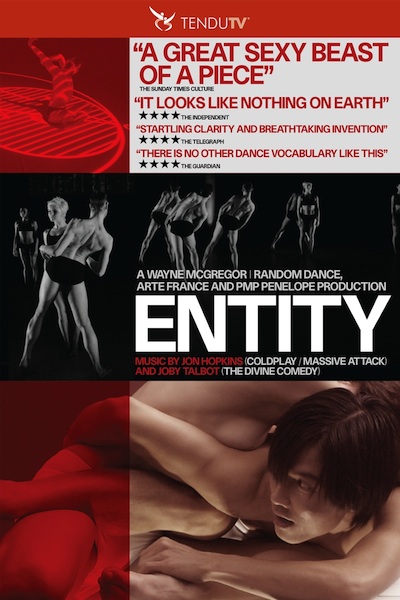 Entity Cover, Courtesy of TenduTV
So, as TenduTV opens the door for people across the globe to experience the work of Wayne McGregor's Random Dance and Dutch National Ballet's Hans Van Manen Festival -- promising 12-15 additional ballets on iTunes by years end -- great strides are being made infusing not only the dance world with new interest, but the world-at-large with new (and financially sustainable) dance.
Related
Popular in the Community