A Tennessee pastor is defending his church's display of an anti-gay sign just days after the June 12 mass shooting in Orlando, Florida, that targeted members of the LGBT community.
The sign, which appeared on the lawn of the Beech Cliff Pentecostal Holiness Church in Johnson City, Tennessee, on June 14, declared, "God's wrath may be getting started to fall on the gays," local NBC affiliate WBIR reports.
Pastor Jesse Price said he and his parish didn't intend to condemn the LGBT community by posting the sign. Instead, he said he would like to encourage them to be "saved" -- something he says he's suggested in previous signs.
"The homosexuals got shot down in Florida," he told WCYB.com. "We're not trying to kill them. I've had a lot of signs up here that homosexuals need to be saved, but they didn't say anything about that one."
The sign was later changed to display a Father's Day message before the weekend, but Price told WCYB that he wouldn't hesitate to bring it back at a later date. (Watch a WAVY news report on the sign above)
Needless to say, the sign has incensed members of the local LGBT community, particularly in the wake of the Orlando tragedy, which left 49 people dead and 53 more wounded.
"I have close friends who identify as gay or bisexual or transgender, and I am imagining the pain that they feel every time they see a message that is condemning of them," Kim Bushore-Maki, who does not identify as queer but rather an ally, told WCYB. "I would like to invite that pastor to have a conversation with me or with people who identify as gay and hear how his words have hurt us."
In a tongue-in-cheek Patheos post, Hemant Mehta wrote, "Since when does [God] get his wrath via a Muslim mass murderer? If Christian preachers have taught me anything, it's that God punishes us for our acceptance of homosexuality by sending tornados and hurricanes to cities he doesn't like."
Still, at the Sunday service, Price reportedly denounced the Orlando shooting, and stressed that he is merely trying to save people by any means necessary, according to WAVY.
It doesn't get much more tone-deaf than this, folks.
Before You Go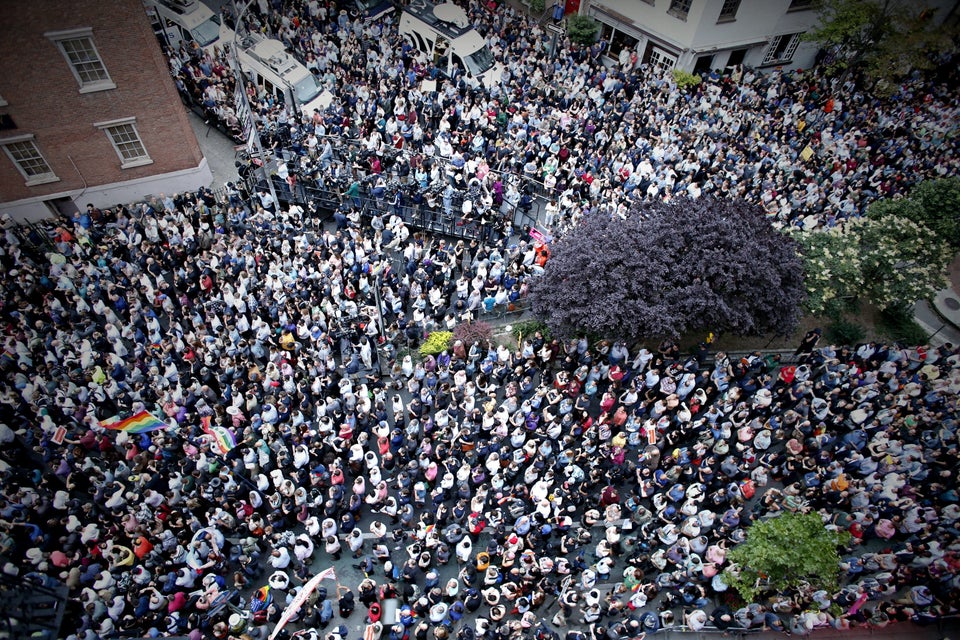 Vigils Held In Honor Of Victims Of Orlando Nightclub Shooting
Popular in the Community