Republican lawmakers in Tennessee are pushing for a new law that would protect drivers who injure protesters who block traffic from being sued.
The bill, introduced Thursday, was proposed 10 days after a car ran into people at a Nashville rally against President Donald Trump's executive order banning refugees.
The Tennessee bill, SB944, would shield a driver from civil liability as long as the driver exercised "due care." The language of the proposal does not define what "due care" means but notes drivers could still be found liable if the "actions leading to the injury were willful or wanton."
Similar legislation has been proposed in other places with Republican-led statehouses, including Indiana, Iowa, Minnesota and North Dakota ― where a bill nearly identical to Tennessee's failed Monday.
State Sen. Bill Ketron (R-Murfreesboro), who introduced the bill in Tennessee, did not answer a request for comment Monday; his office stated that the senator was not responding to any inquiries from outside his district.
But in a statement to local WTCV News Channel 9, Ketron said the bill was in the interest of public safety.
"We believe that citizens have the right to protest. There is a procedure for peaceful protests, and the purpose of that process is to protect the safety of our citizens," Ketron said. "Protesters have no right to be in the middle of the road or our highways for their own safety and the safety of the traveling public."
The bill's co-sponsor, Rep. Matthew Hill (R-Jonesborough), also did not respond to requests for comment.
In a statement to local news channels, Hill insisted, "We are not endorsing anyone running over a person with a car, whether it is protesters or anyone else. If someone intentionally harms a person, they are going to be charged with a crime, period."
"I don't understand how this adds to anything other than to discourage people from coming out and exercising their First Amendment right."
Hill sought to make a distinction between what he called peaceful protesters and "lawless rioters."
"This is a public safety bill that is meant to protect everyone's right to peacefully protest, and I look forward to seeing this common-sense legislation passed into law," Hill said.
Michelle Johnson, executive director of the nonprofit Tennessee Justice Center, which is a public policy advocacy group for low-income residents, called the bill "mean-spirited" and a waste of political resources.
"I don't understand how this adds to anything other than to discourage people from coming out and exercising their First Amendment right," Johnson said. "[Lawmakers] are trying to play silly political games while rural Tennesseans have real issues. They need to govern."
Johnson said communities must balance the First Amendment with society's ability to function together but rebuked Ketron's argument that his bill promotes public safety.
"The police have the power to protect the roadways and the safety if they need to do that," she said.
Protests that block highways and roadways have been a source of escalating tension between motorists who wish to move about without hassle and citizens exercising their right to free speech.
The driver in the January incident in Nashville told police that protesters surrounded his car and began beating on his windows and that he was trying to get away when several jumped on the hood of his car.
Witnesses, including members of the rally's safety team who were wearing high-visibility vests, said the driver never slowed down as he approached them while they helped others cross the street.
The Nashville driver was not charged.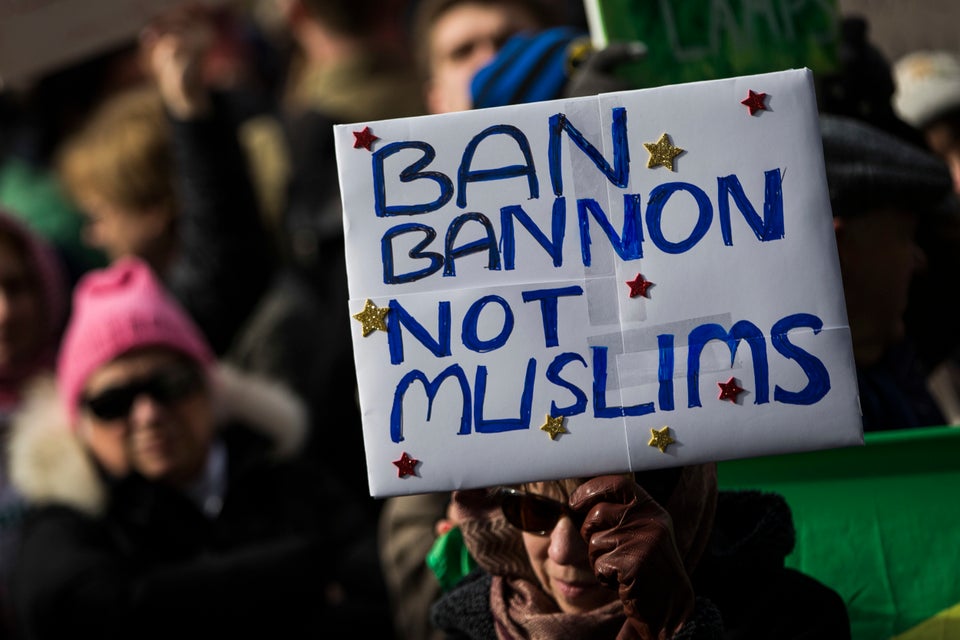 Nationwide Protests Against Trump's Executive Order
Popular in the Community