 While arguably sensational, the headline is true. Tennessee's HB 1185 would prohibit universities from taking disciplinary action against student counselors who, based on religious objections, wish to refer LGBT clients to others. The bill claims student counselors are protected based on a constitutional prohibition of religious discrimination, while basically letting counselors discriminate against clients based on their sexual orientation.
State Rep. John J. DeBerry Jr. (D-Memphis) brought the bill before the House. He earlier supported a "don't say gay" bill, which would prohibit the discussion of so-called alternative lifestyles in state-run elementary schools. He said parents should choose how to educate their children.
David Fowler, former state senator, current conservative activist and president of the Family Action Council of Tennessee, wrote the counseling bill and presented it to DeBerry. Fowler framed his thinking in an email to The Tennessean, claiming Christian counselors' rights were increasingly limited by their clients' problems and a political system that oppresses their beliefs.
DeBerry told The Huffington Post in an interview Wednesday that he supports Fowler's point, despite a lack of activism on the topic from his constituents. He said political correctness is encroaching upon individual religious beliefs, and counselors are asked repeatedly to set aside their core beliefs and to instead follow a set of clinical rules. While DeBerry said he has no issue with these rules, he says counselors should have the right to remove themselves from the clinical procedure if they feel it implicitly affirms an "alternative lifestyle."
When asked if his bill ignores LGBT patients' rights, DeBerry said, "I'm not on a white charger, tilting at windmills. No bill will fix all of the problems. I'm not privy to what they think."
He said a counselor and client must share core beliefs if that client is working through issues of sexuality. An evangelical counselor should have the right to refer that patient to a suitable counselor, DeBerry said.
"Put the right caregiver with the right person. That's how I see it," he said.
When the university asked Ward to counsel a gay client, Ward asked her faculty supervisor either to refer the client to another student or to permit her to begin counseling and make a referral if the counseling session turned to relationship issues. The faculty supervisor referred the client. The university commenced a disciplinary hearing into Ward's referral request and eventually expelled her from the program. Ward sued the university defendants under the First and Fourteenth Amendments.
That sparked what the Times called a trial of the counseling profession. Ward's lawyers, a Phoenix-based Christian legal group called Alliance Defending Freedom, argued that if referrals to other counselors were common enough for non-religious reasons, Ward had been discriminated against for offering her religious beliefs as her reason for a referral.
Fowler has essentially adopted Ward's lawyers' argument as the conscience of Tennessee's HB 1185. "The legal arguments made by the accrediting bodies against Ms. Ward in her case made it clear that the trend in at least psychology is against religious liberty and in favor of government-mandated speech," he wrote.
The American Counseling Association filed a friend-of-the-court brief in Ward's case and sided with EMU. The American Civil Liberties Union, The National Organization for Women and state educational institutions and professional groups including The Michigan School of Professional Psychology, the Michigan School Counselor Association, the Michigan Counseling Association, the Council on Social Work Education, the National Association of Social Workers and the Michigan Association of Social, the Presidents' Council of Public Universities of Michigan and Western Michigan University have also opposed HB 1185's Michigan predecessor.
Fowler's version has also drawn criticism from at least one Tennessee educator working at a Christian university. Jake Morris, director of the graduate program in counseling at Lipscomb University, told The Tennessean that students studying to enter the medical profession should start acting like it.
"I want my students to be able to help anyone who walks in their door," he said. "For example, if a student thinks divorce is sinful, that student still needs to know how to treat clients who have gone through a divorce."
DeBerry counters that the world we live in is not one-size-fits-all, and a respectful alternative to conflict should be supported by universities. He said he would support the argument of a room full of same-sex marriage advocates, even if he doesn't agree with it.
"They were all human beings," he said. "But it's my basic right to be who I am, also. I can't fix everybody even if I think they're broken."
Before You Go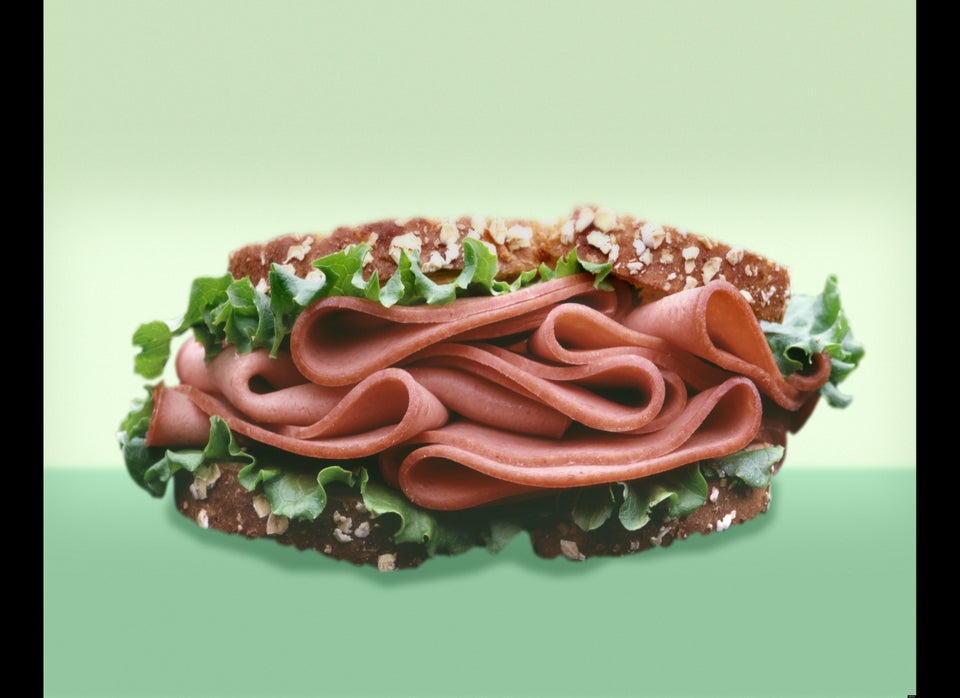 13 Things The Bible Forbids (That You're Probably Guilty Of Doing)
Popular in the Community