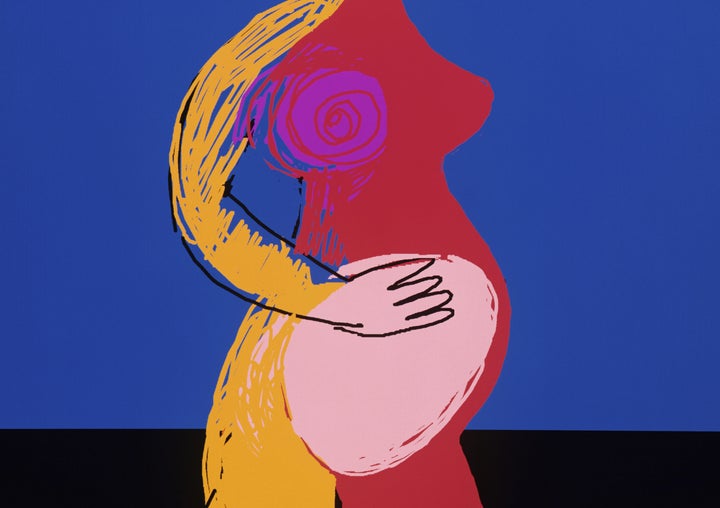 In 2014, Tennessee made national news when it became the first state in the country to pass a law specifically making it a crime to use drugs while pregnant.
Several leading medical organizations opposed the legislation and cautioned that it would have a negative public health effect of scaring women away from seeking medical help. That's exactly what happened.
The controversial legislation is set to expire this summer -- unless lawmakers extend it. This week, a subcommittee in the state legislature is scheduled to consider a bill to permanently extend the "fetal assault" law, despite vocal opposition from more than 25 organizations, including the Tennessee chapters of the American Civil Liberties Union and the American Council of Obstetricians and Gynecologists.
"This law has harmed the very families it claims to help. Recent reports suggest that it has resulted in the arrest of at least 100 women and research shows that some women are serving as much as six months in jail," said Allison Glass, State Director of Healthy and Free TN, in a statement. "It has torn mothers away from their young children and made them scared to seek prenatal care and drug treatment."
Since the legislation went into effect, health advocates have reported that women are skipping prenatal care, avoiding giving birth at hospitals and even leaving the state to deliver.
Glass noted that while the women are told they can avoid jail time if they seek treatment, the state does not have enough beds to support the need.
"Women are being turned away and waiting lists can have hundreds and even over 1000 people on them at any given time," she said. "This is not only unconscionable, it is bad policy."
The law was originally passed in response to the growing number of babies born with "neonatal abstinence syndrome," a group of symptoms that can occur when babies are in withdrawal from exposure to narcotics.
Babies with NAS may be irritable, have trouble feeding and sleeping or suffer from vomiting and diarrhea, but medical professionals stress that the condition is treatable. Critics of the Tennessee law maintain that jailing mothers and separating them from their babies can result in far more severe health outcomes than NAS.
One woman speaking out against the effects of the fetal assault law is Brittany Hudson. In an op-ed for the Knoxville News Sentinel, she describes giving birth on the side of the road, after trying unsuccessfully to get into treatment:
"I called and called. Either they didn't have room or they didn't treat pregnant women. Then I heard about a new law that would allow moms to be arrested if they used drugs while pregnant. I did not want to see an obstetrician, afraid that if I asked for help I would be arrested. I ended up giving birth on the side of the road trying to avoid going to a Tennessee hospital.

This law is making it so much harder for moms who are already struggling to get by - women like me who know they need to stop using and just need assistance.

Addiction is a disease and you have to treat it like a disease. Mothers need support and care. We need policies that focus on our health and the health of our children. We do not need jails and judgment."
This article has been updated to note that the hearing on the fetal assault bill was rescheduled.
Melissa Jeltsen covers domestic violence and other issues related to women's health, safety and security. Tips? Feedback? Send an email or follow her on Twitter.
Support HuffPost
The Stakes Have Never Been Higher
Popular in the Community