WASHINGTON ― One of the 10 state attorneys general who threatened President Donald Trump with legal action over protections for young undocumented immigrants rescinded his threat on Friday and is now urging Congress to pass legislation to give so-called Dreamers a path to citizenship.
Tennessee Attorney General Herbert Slatery III (R) wrote in a letter to the state's Republican senators, Bob Corker and Lamar Alexander, that he will no longer challenge the Deferred Action for Childhood Arrivals program, or DACA, which gives two-year work permits and deportation protections to young undocumented immigrants who came to the U.S. as children.
Prompted in part by a Sept. 5 deadline set by states attorneys general ― including Slatery ― to either terminate DACA or face legal action, Trump is currently weighing whether to end the program. He will announce his decision on Tuesday, according to the White House.
Slatery said that while he believes a legal challenge to DACA will prevail, he won't join one.
"There is a human element to this ... that is not lost on me and should not be ignored," he wrote. "Many of the DACA recipients, some of whose records I reviewed, have outstanding accomplishments and laudable ambitions, which if achieved, will be of great benefit and service to our country."
"There is a human element to this ... that is not lost on me and should not be ignored."
Slatery went on to urge Corker and Alexander to give "serious consideration" to the Dream Act, a bill that would allow young undocumented immigrants who came to the U.S. as children to gain legal status and eventually become eligible for citizenship. Slatery specifically referenced the bill, introduced by Sens. Lindsey Graham (R-S.C.) and Dick Durbin (D-Ill.), and said it was "not a comprehensive answer to our immigration policy challenges, but ... would be a very good start."
"It is my sincere hope that the important issues raised by the States will be resolved by the people's representatives in the halls of Congress, not in a courtroom," Slatery wrote.
As Sept. 5 approaches, more Republicans have said Trump should leave DACA in place and seek a legislative fix instead. House Speaker Paul Ryan (R-Wis.) said Friday that the president should not end DACA and that Republicans were "working on" a bill to address Dreamers.
The Dream Act is only one of the legislative options available. The Recognizing America's Children, or RAC, Act was introduced in the House as a Dream Act alternative that would also grant Dreamers a path to citizenship, but with more restrictions on eligibility. Sen. Thom Tillis (R-N.C.) is working on similar legislation. There is also a stopgap bill called the Bridge Act that would extend DACA-like protections on a temporary basis.
While Slatery has backed off his threat of legal action, other attorneys general have not. Texas Attorney General Ken Paxton (R), who led the effort, has remained firm on the ultimatum.
Attorneys general from Alabama, Arkansas, Idaho, Kansas, Louisiana, Nebraska, South Carolina and West Virginia, as well as Idaho Gov. C.L. "Butch" Otter, joined Paxton and Slatery on the letter threatening legal action.
Immigrant rights advocates plan to protest in some of those states to pressure their attorneys general to similarly back off the legal threat.
Slatery previously declined to file a suit against the government over refugee resettlement after the Tennessee state legislature voted to approve one in 2016. The legislature had to hire an outside firm to initiate the suit instead.
Before You Go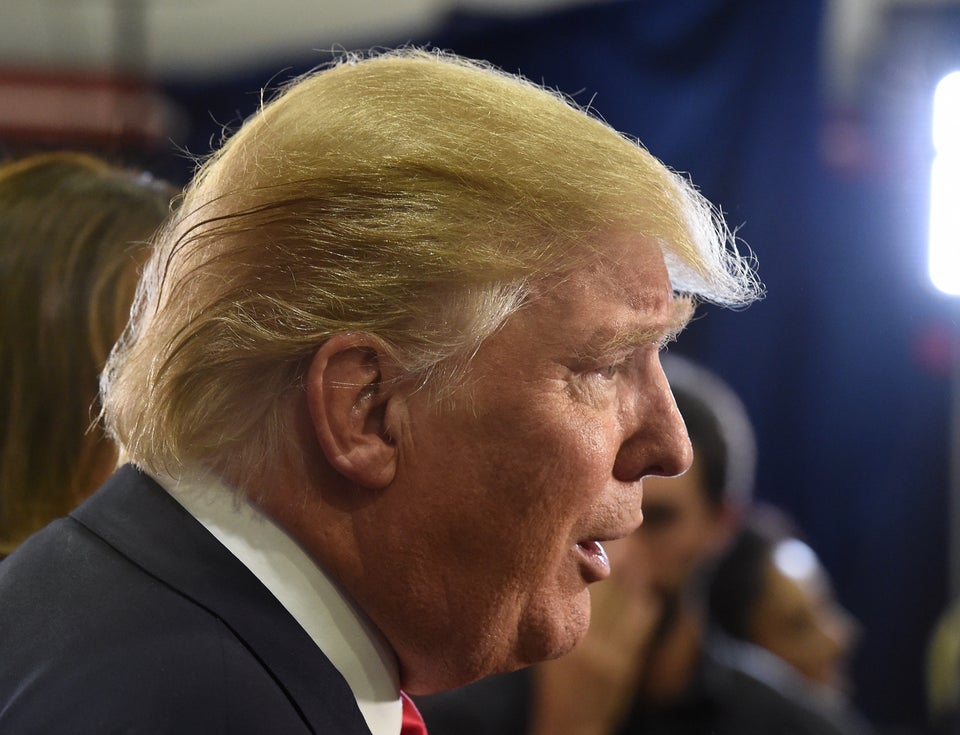 How Donald Trump Talks About Undocumented Immigrants
Popular in the Community