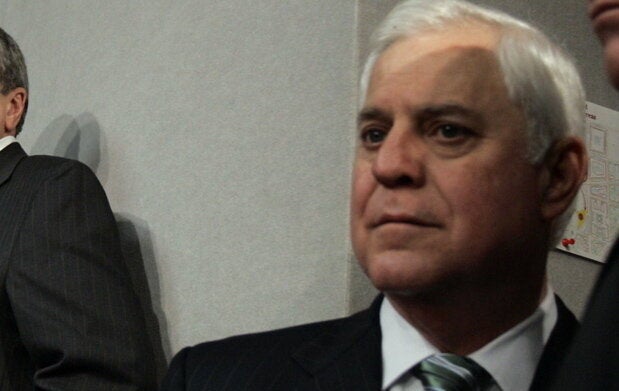 "I'm not sure we know enough about him. He's got some bad connections, and he may be terrorist connected for all I can tell. It sounds kind of like he may be."
"[Obama] has associates who are connected to terrorism. It does throw a red flag up for me ....I certainly don't think he's a terrorist. I've just heard he has associates who might have those ties."
Davis's Chief of Staff Beecher Frasier made matters worse when he was asked if he thought Obama had ties to terrorists. He answered that he "didn't know for sure" whether Obama had ties to terrorists. Within 24 hours, Frasier issued another statement, "No one in their right mind, including me, believes Senator Obama has ties to terrorism. It is truly ridiculous for anyone to try to make hay out of these comments."
The Tennessee Democratic Party also quickly issued a statement on Friday that the Tennessee Democratic Party is united behind Obama. On Monday, they published the statement on the front page of their website. The statement also blamed Republicans for the outrageous comments coming from its own party leaders:
Mr. Hobbs is obviously misinformed, and his statement highlights the perpetual efforts of the Republican Party, especially here in Tennessee, to turn internet smears and highly offensive gossip into their party's message against Senator Barack Obama as we head into the General Election. Instead of debating the issues, the Tennessee Republican Party continues to rely upon slanderous and salacious tall tales. They are borrowing from the playbook first written by Richard Nixon and employed in the race against Congressman Harold Ford Jr. Tennesseans of every political persuasion are tired of these tactics.
Harold Ford Jr. also jumped into the fray, disassociating himself with Frasier, who managed Ford's failed senate campaign in 2006:
Let me be clear about two things.

First, Beecher Frasier is dead wrong. Senator Obama is a Christian, American patriot with a vision to make America safer and stronger. I am going to join millions of Tennesseans and Americans by working this year this to bring life to that vision by electing Barack Obama President of the United States.

Second, Beecher's past association with me is just that -- past. I've had no relationship with him since 2006. I don't want a relationship with him, or anyone else who says these things. His comments offend me as an American and embarrass me as a Tennessean.
On Monday, Fred Hobbs wrote a letter to the Tennessee Democratic Party Executive Committee in which he apologized for his comments about Obama and blamed Fox News:
I am writing to apologize for my recent remarks about Senator Barack Obama. My statements to various Nashville media were wrong and offensive. I apologize if my remarks in any way hurt any of our great Democratic candidates, including Senator Obama. Also, I apologize if my comments embarrassed our state or my friends at the Tennessee Democratic Party.

I was not as well prepared as I should have been when speaking with reporters, and I should have taken more time to research Senator Obama's positions. My comments did reflect questions I had after what I had seen reported on Fox News, but I should have taken some time to check the accuracy of what I saw on television before speaking publicly. My statement that Senator Obama "may be terrorist-connected" was incorrect, and I apologize for making it.

As a lifelong Democrat, I believe in the values and ideals of the Democratic Party. I am honored to represent the 13th Senatorial District, and I look forward to working with Senator Obama, each of you, and every Democrat in the 13th District to elect Democrats this November.
Tennesseans were calling on Al Gore to endorse Obama over the weekend as the senior and most-respected Democrat in the state. Gore appeared with Obama at a rally in Michigan last night to announce his support. Gore's endorsement leaves only two Tennessee superdelegates undeclared, Rep. Lincoln Davis and Rep. Bart Gordon.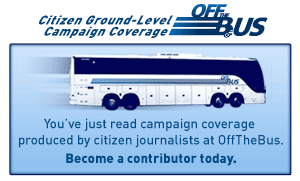 Support HuffPost
The Stakes Have Never Been Higher
Related
Popular in the Community