If Bonnaroo, Graceland and the Grand Ole Opry weren't enough, here's one more reason to love Tennessee: They're doing right by dogs trapped in hot cars.
The move has been cheered by animal advocates.
"The ASPCA strongly supports states giving law enforcement and Good Samaritans the ability to intervene to protect animals suffering in hot cars," said Chloë Waterman, the ASPCA's senior manager of state legislative strategy, in an email to The Huffington Post.
"If you act reasonably, as any reasonable person would respond, you will not be at fault to save a life," he said. "You will not be at any fault to save a life [and/or] animals."
Tennessee state Rep. David Hawk (R) told the Johnson City Press that he was moved to introduce the bill after learning of a situation in which one dog died, and another was seriously injured, when it took too long for police to reach the car they were trapped in.
"What can be done so this circumstance doesn't happen again?" said Hawk.
Although the potential danger to animals is well documented, laws about leaving pets in cars vary from state to state, and in some places do not exist at all.
And even in states with such laws, it's generally only law enforcement officers who are authorized to help the dog, by, say, smashing a car window.
So -- if you're not in Tennessee, or if you are and you don't have a hammer -- call the police if you're concerned about an animal left in a car.
"It takes only minutes for a pet to face death. On a 78-degree day, the temperature inside a parked car can reach 160 degrees, even with the windows cracked," said Waterman. "If you see a dog at risk in a hot car, call 911 immediately."
Outside of that, until more states adopt a law like Tennessee's, private citizens will just have to resort to breaking the law and/or sustaining righteous verbal abuse.
Watch this video if you want more evidence that your furry friends should never, ever, ever be left in the car on a hot day, even for a short amount of time.
And get in touch at arin.greenwood@huffingtonpost.com if you have an animal story to share!
Support HuffPost
The Stakes Have Never Been Higher
Related
Before You Go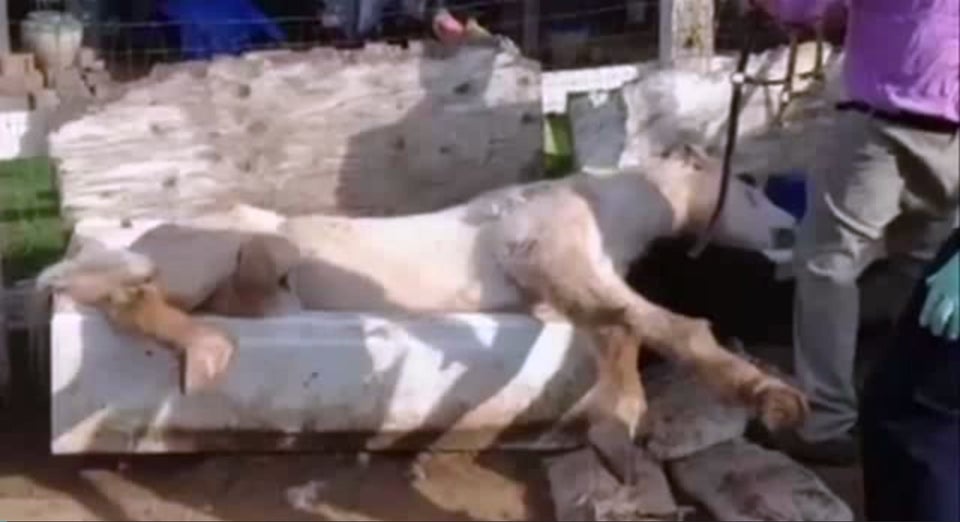 Animals In The News
Popular in the Community