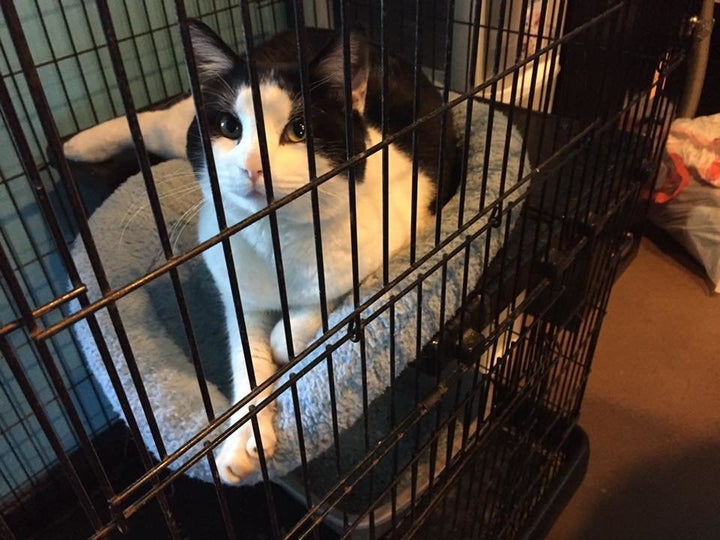 "This is a community that's suffering from a great loss right now, so we're just doing everything we can to help," Michaela Sorey, Sevier Humane Society shelter manager, told The Huffington Post.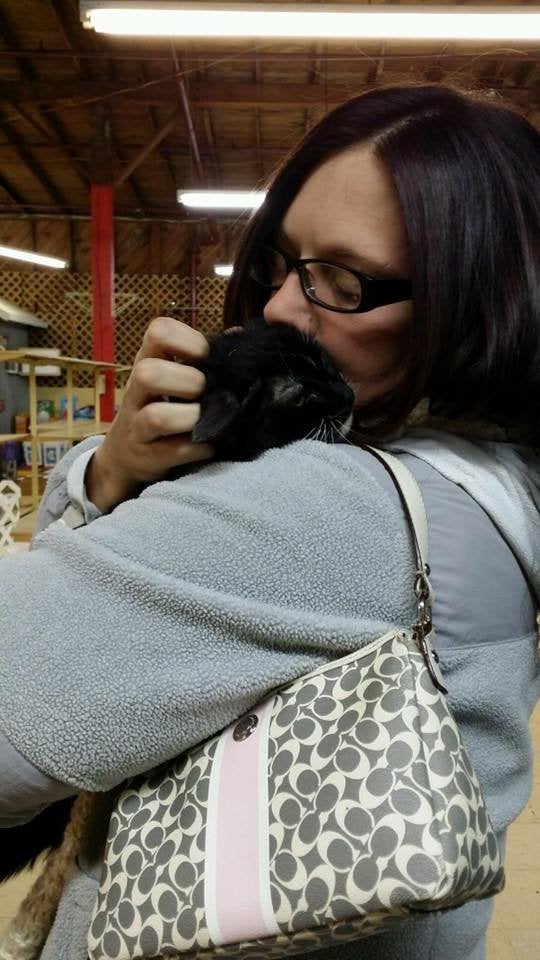 The SCHS had to evacuate their shelter Monday night when flames were only a half a mile away. Staff were able to move all of the animals to safety. They have since set up a temporary shelter at the Sevier County Fairgrounds, where they are accepting animals affected by the fire. That includes any found loose, and they are offering to give free temporary refuge for pets whose owners who were displaced from their own homes.
Leslie Wereszczak, who supervises the small animal ICU at the University of Tennessee College of Veterinary Medicine, has been moved by the emotion of people desperate to find their pets. She described one woman who saw a a photo of a cat on Facebook at the UTCVM and thought the animal could be her own.
"As I talked to her I realized that the description she was giving me was not a match and it was absolutely heartbreaking to tell her that," Wereszczak said. "I could just hear the profound disappointment in her voice. … She lost her home and everything in the fires and all she wants is to find her cat."
While the SCHS is providing some veterinary care, the UTCVM is taking on the more severe cases. Wereszczak noted that the UTCVM is not charging for animal assessments and is overall "attempting to keep costs at a minimum."
Through community donations, the SCHS is also providing supplies for people who escaped with their pets, but who now are struggling without necessary supplies.
"I can't give them money, but I can give them dog food," Sorey said.
The biggest challenge now is simply for rescue workers to catch the countless domestic animals that are lost, terrified and possibly injured in the area, she said.
"They're finding loose animals that are scared to death and they're not possible to catch," she said. "They're finding a lot of cats that are outside, and some of these cats they're finding are pets that have never been outside in their life now they're out in the freezing cold with burned paw pads."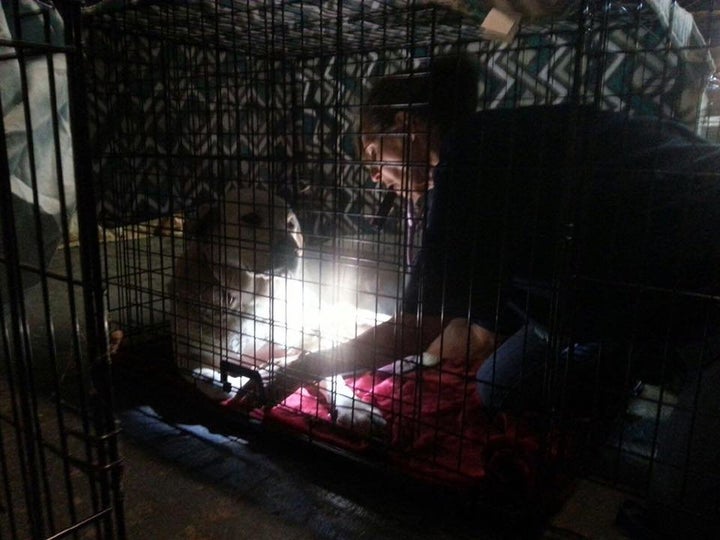 The county has only two animal control officers, though a few other animal control officers from other regions have volunteered to help, Sorey noted. Additionally, they have a shortage of the humane cat traps and dog catch poles that can be used to catch animals. She said the shelter would accept any donations of humane traps, dropped off or shipped to the Sevier County Fairgrounds.
This article has been updated with comment from Leslie Wereszczak.