Scroll down for NSFW pictures and video.
Riots broke out across the Knoxville campus and flames are visible in some photos posted on Twitter. Fans even went so far as to deface the legendary Tennessee Rock, scrawling numerous obscenities and threats ("Die Lane" is one) across the fabled stone. In one video, students can be heard chanting, "Fuck you, Kiffin."
Kiffin leaves Tennessee as the university is under heightened NCAA scrutiny due to allegations that school "hostesses" inappropriately partook in the recruiting of high school athletes. Scroll down for pictures and video. Warning: inappropriate language.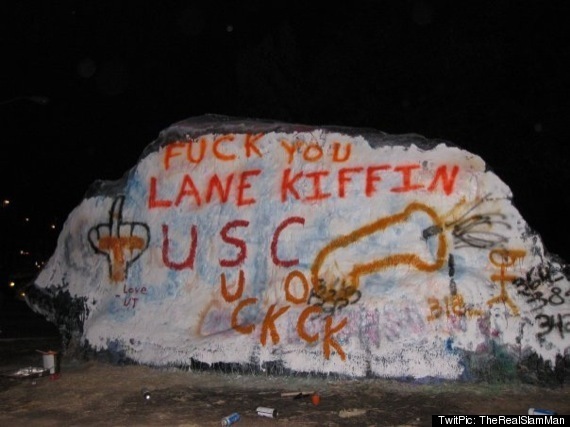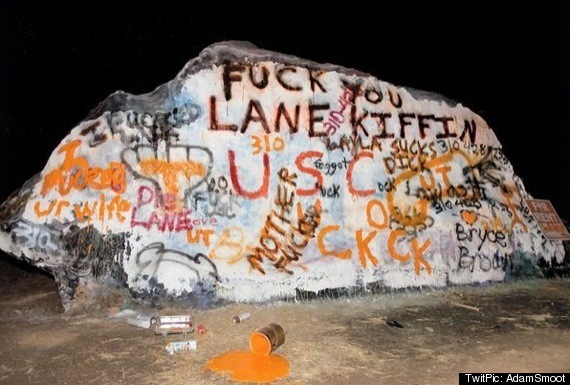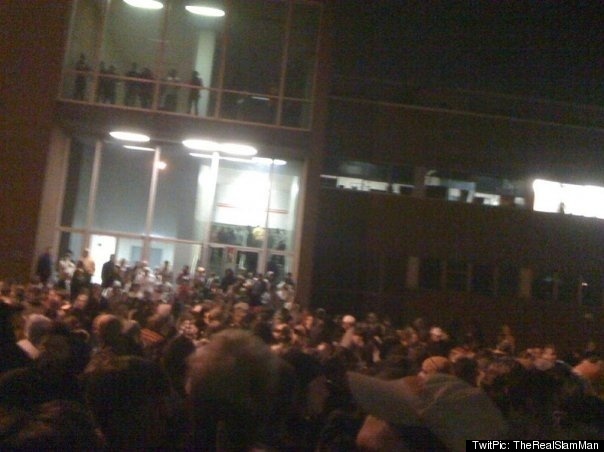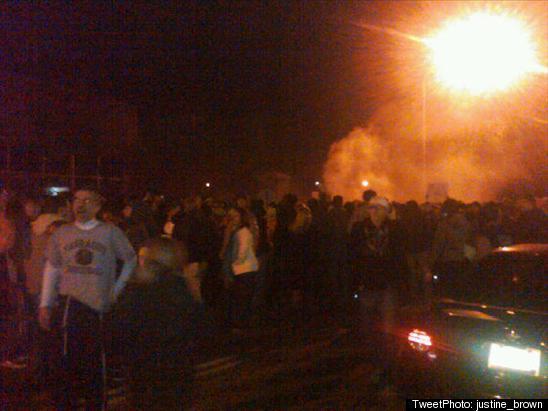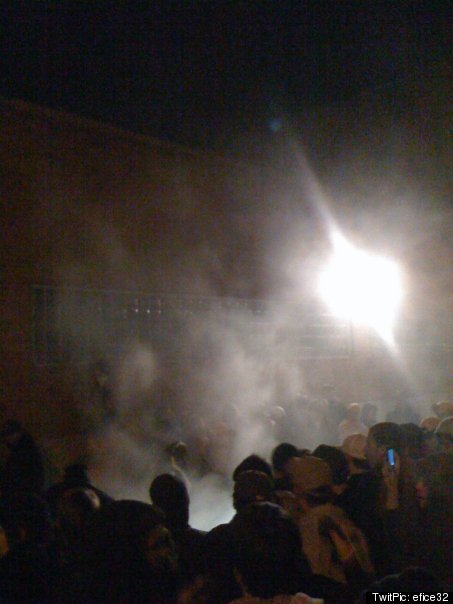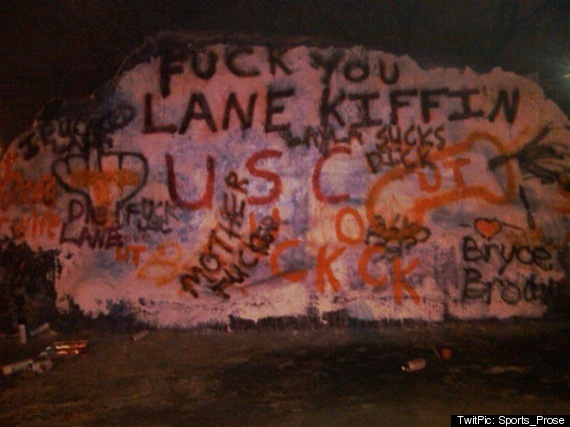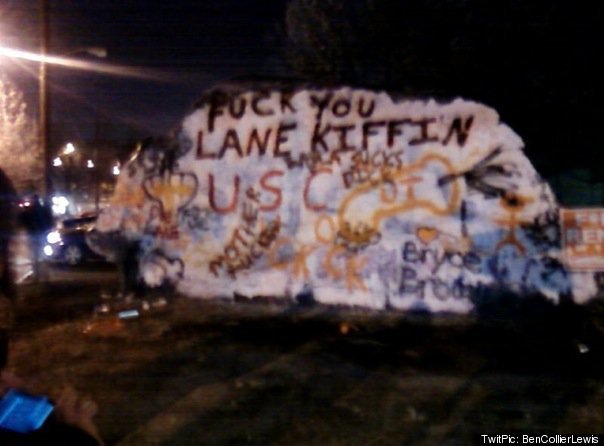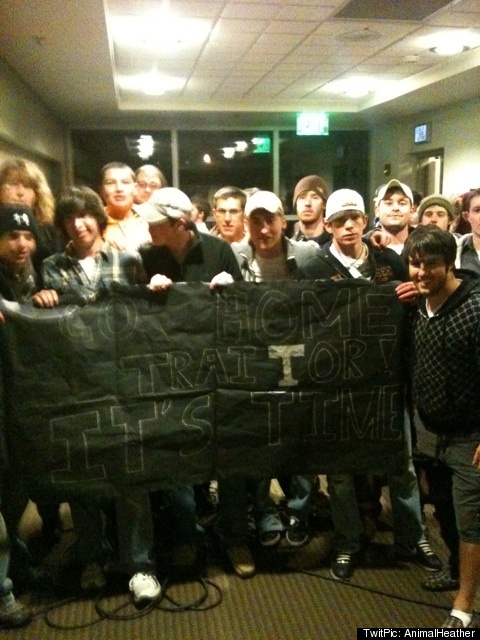 Related
Popular in the Community