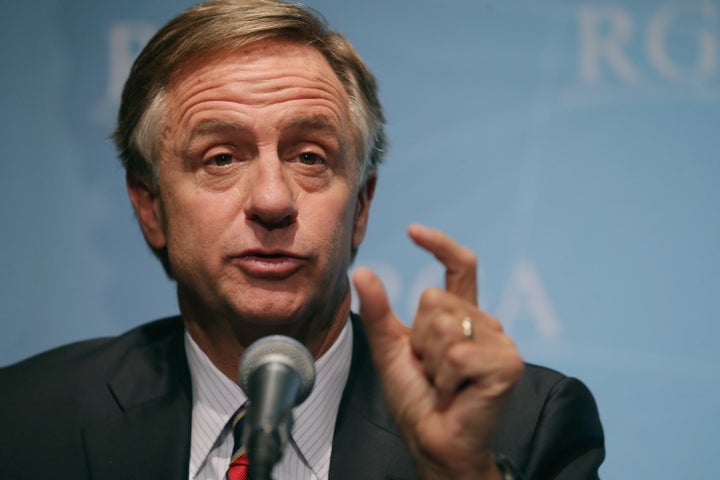 The University of Tennessee's flagship campus in Knoxville is now prohibited by state law from supporting a student-organized event called "Sex Week," after Gov. Bill Haslam (R) allowed a bill to become law on Friday.
The law, pushed by state Republicans, bars UT Knoxville from putting any state funds toward Sex Week, and defunds the school's office of diversity and inclusion. Instead, the $436,000 that would've gone to the diversity office will be rerouted to support engineering scholarships.
The law also explicitly prohibits the university from using state funds to "promote the use of gender neutral pronouns."
The Foundation for Individual Rights in Education, a nonprofit, has argued in the past that legislation banning the university from putting money toward Sex Week, based solely on the nature of the event, would be a violation of free speech rights.
Tennessee lawmakers have been trying for years to thwart the student-run Sex Week, proposing several bills intended to block the event from happening. There have been no protests on campus against Sex Week, nor any mass effort by the community to stop it -- lawmakers simply believe the event is inappropriate for adults. Students did protest on campus in April against the bill that has now become law.
Tennessee lawmakers targeted the promotion of gender-neutral pronouns, used for people who do not identify as either male or female, following erroneous reports that the school was banning the use of the pronouns "he" and "she." It was not -- the now-defunded diversity office was simply providing information to students about what gender-neutral pronouns are, and when someone might request their use.
CORRECTION: A previous version of this article said that the new law requires the University of Tennessee to put about $100,000 toward creating decals for cop cars. In fact, that provision was not included in the final version of the legislation.