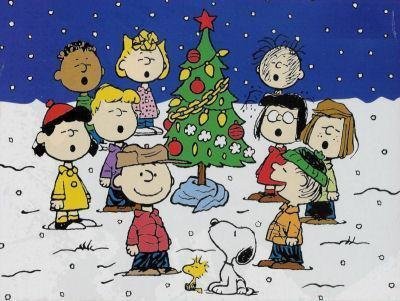 Ok, so, this is total crap, we sit the kids down to watch 'The Charlie Brown Christmas Special' and our muslim [sic] president is there, what a load.....try to convince me that wasn't done on purpose. Ask the man if he believes that Jesus Christ is the Son of God and he will give you a 10 minute disertation [sic] about it....w...hen the answer should simply be 'yes'....
First off, "A Charlie Brown Christmas" is a twenty-five minute dissertation on Jesus Christ being the Son of God. More importantly, in this time of giving, I'll point out that "A Charlie Brown Christmas" is available on DVD from Amazon for $13.99. Maybe one of Wiseman's Facebook friends (maybe even the one with a conscience who sold Wiseman out to the press out of a higher obligation, perhaps instilled by his or her belief in Jesus Christ) should purchase it for him, and he need never watch a speech about a serious topic like war again.
Wiseman wasn't done expounding on the subject, by a long shot. He went on to suggest that "you obama [sic] people need to move to a muslim [sic] country," and adding, "you know, our forefathers had it written in the original Constitution that ONLY property owners could vote, if that has stayed in there, things would be different........"
Yes. Many, many fine citizens of this great nation would be disenfranchised! Just like...Jesus would want?
So, here's the really deep thoughts about The Way We Live Now from Ellyn Angelotti of the Poynter Institute:
"A lot of people think Facebook is private so only a limited number of people can see their post," Angelotti said. "But the reality is that it can be made public.

"You've got to be careful. The same social rules that apply in real life should be applied to the virtual life."
This will probably fall on deaf ears, because Wiseman is up in arms that his thoughts that he typed onto a website are now something he has to own up to. His countering argument:
"It's ridiculous for someone to send my Facebook post...You guys are trying to make a mountain out of a molehill."
Popular in the Community