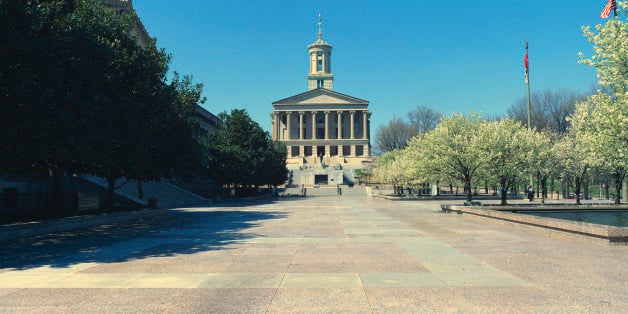 WASHINGTON -- Muslim communities in Tennessee may soon be penalized for allegedly being too unwelcoming of those who don't practice the Islamic faith.
The issue centers around "no-go zones." In January, a pundit on Fox News claimed that there were neighborhoods in France and the United Kingdom that had been taken over by Muslims and were off-limits to others. The claim, however, was false, and the network apologized.
But last month, Tennessee state Rep. Susan Lynn (R) and state Sen. Bill Ketron (R) introduced legislation in the House and Senate aimed at ridding the state of no-go zones, or, as the bills describe them, "contiguous geographical area[s] consisting of public space or privately owned public space where community organizing efforts systematically intimidate or exclude the general public or public workers from entering or being present within the area."
The Council on American-Islamic Relations said that even though Muslims are not specifically singled out in the legislation, it appears to be motivated by Islamophobia.
"The whole fantastical notion of a no-go zone, which has been disproven by even Fox News, is almost gospel on the right wing of the political spectrum now," CAIR spokesman Ibrahim Hooper told The Huffington Post after likening the zones to unicorns. "It's just utter nonsense but, [as] with so much in the Islamophobia industry in the United States ... it passes for statesmanship in the current climate."
Robert McCaw, CAIR's government affairs manager, recently wrote a letter to leading lawmakers in the Tennessee General Assembly requesting that they abandon the legislation.
The bill does not explicitly target or single out any particular group that may be at risk for creating "no-go zones." But according to Lynn, some constituents have expressed feelings of discomfort when in areas they consider sketchy.
"And as you know, when there's activity happening where people sort of feel intimidated, there's not exactly a sign up on the wall," Lynn told The Tennessean. "But it's just an overall feeling of intimidation."
Lynn also likened her bill to civil rights era legislation that integrated schools.
Hooper said the comparison is absurd.
"It's all just a smoke screen for anti-Muslim bigotry," he said. "It's all part of the Islamophobia machine's campaign to demonize Islam and marginalize American Muslims. And anything that contributes to that marginalization is okay with them -- no matter how fantastical it is."
Hedy Weinberg, executive director of Tennessee's American Civil Liberties Union, told The Huffington Post the bill is an attempt to subject the state's Muslim population to unwarranted discrimination.
"Existing laws already ensure that public safety and access to public space are protected, without threatening Tennesseans' rights to peaceable assembly and religious freedom," she said. "To put it simply, there are no places in Tennessee that are exempt from existing state and federal laws."
The Knoxville News Sentinel also slammed the bill in an editorial Monday, writing, "The bill is obviously aimed at Muslims, though they are not mentioned by name in the bill. Bigotry, however it is disguised, remains bigotry."
Ketron, the bill's Senate sponsor, has a history of supporting anti-Muslim legislation. According to CAIR, Ketron raised concerns in 2013 that a sink in the state Capitol was being used by Muslims to perform ablutions before daily prayer. The previous year, the senator co-sponsored the Putting Tennessee First Act, which would have limited the number of immigrants working in the state's charter schools, after a conservative group claimed Islamic influence was rising in the state.
Ketron also introduced a bill in 2011 that would have outlawed adherence to Sharia within Tennessee's borders.
Most of these proposals addressed issues that didn't exist in the first place, according to Hooper -- but they still had negative effects.
"The impact that they do have is a public relations propaganda impact in terms of getting people to feel hostility toward Islam and Muslims," he said.
Weinberg said the state's general assembly should put its focus elsewhere.
"The legislature should focus on issues that require real attention like access to health care, economic development and education rather than creating non-existent problems," she said.
Lynn and Ketron did not immediately return requests for comment.
Before You Go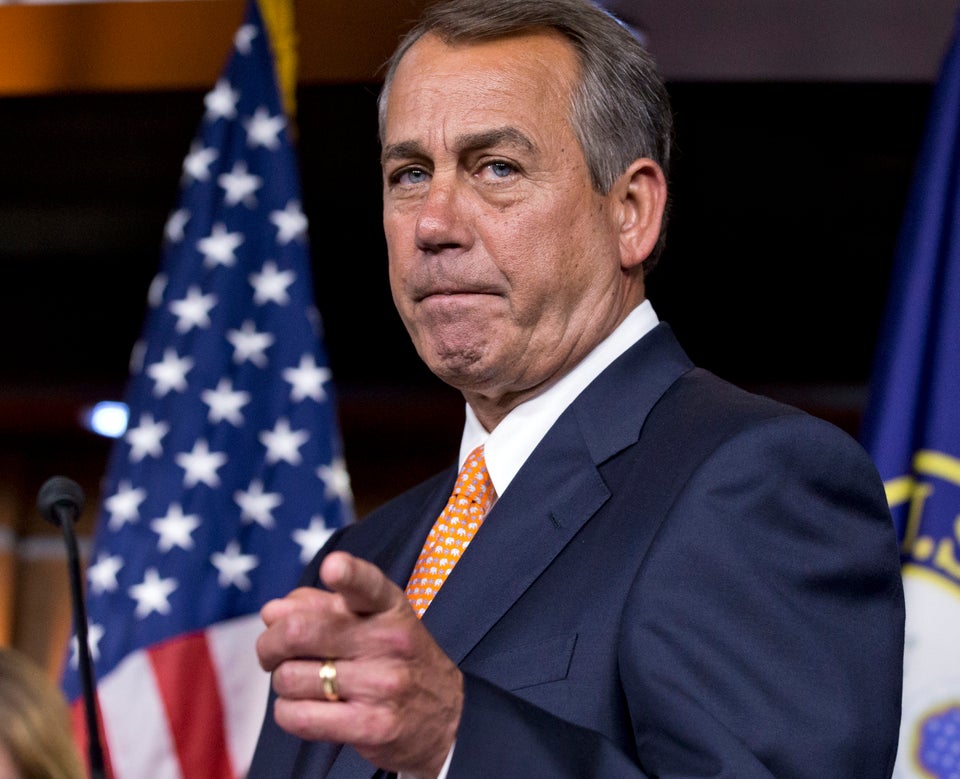 Conservatives Pointing Fingers
Popular in the Community