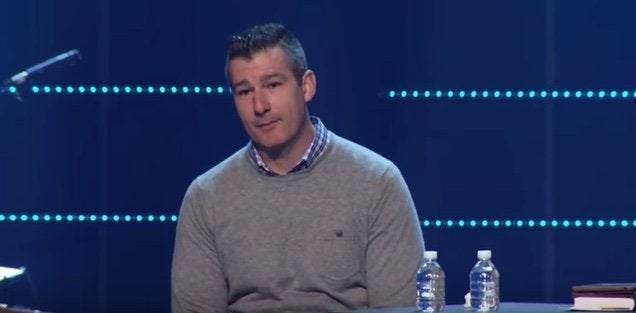 Chris Conlee, lead pastor at Memphis' Highpoint Church, announced on Thursday that pastor Andy Savage was taking a "mutually agreed" upon leave of absence effective immediately.
Conlee said that while the audit is being completed, Highpoint "will continue to support Andy and his family."
"We want to maintain trust in both Andy and our church leadership that we are not only doing things right, but we are doing right things," Conlee said in his statement.
The decision to place Savage on leave now marks an apparent shift for the Tennessee church. On Jan. 5, Conlee said that the information about Savage's past behavior wasn't new to him or to Highpoint's leadership. Still, Conlee said he had "total confidence in the redemptive process Andy went through" after the alleged assault took place.
Highpoint drew criticism online after Conlee's support of Savage seemed to be echoed by members of his church. In a video of a Jan 5. worship service, Savage admitted to having a "sexual incident" with a high school senior more than 20 years ago. After he read out his apology, Highpoint members in the church's front rows could be seen rising up to give Savage a standing ovation.
Ed Stetzer, a writer at Christianity Today, called it the "standing ovation heard around the world."
"No one should ever receive a standing ovation when it comes to alleged abuse—unless it's directed at a victim with the courage to speak out," Stetzer wrote in a piece about Highpoint.
In addition, Stetzer said that it was important for Highpoint to be truthful about Savage's behavior. The pastor had called what happened between him and the teenager a "sexual incident."
"It's not an incident. It's abuse," Stetzer wrote.
Savage's behavior drew national attention after Jules Woodson, the woman who alleges she was the victim of Savage's assault, came forward with her story earlier in January. Woodson wrote about the 1998 incident on Christian blogs, saying that Savage, then a youth minister, had driven her to a private location and forced her to perform sexual acts.
Woodson has said that Savage's apology wasn't enough.
"Number one, he's lying about how he handled it," she told Memphis's Action News 5. "He never came to me, the church told him he couldn't talk to me and they told me I couldn't talk to him."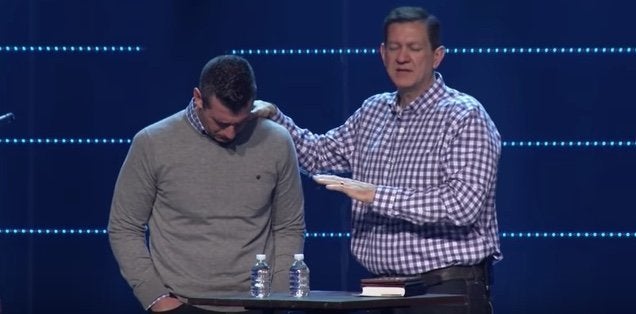 Highpoint Church told HuffPost that it is taking steps to examine all aspects of Savage's ministry at the congregation and reevaluate the church's policies on child safety.
"Highpoint Church is prayerfully considering the direction God has for ministry at Highpoint and particularly how Highpoint can be a better witness of God's love for the hurting," the church said in an emailed statement.
In addition to placing Savage on a leave of absence, Highpoint has also asked MinistrySafe, a legal group that seeks to help churches set up sexual abuse prevention protocols, to conduct an independent audit of the church's current child protection practices.
Kimberlee Norris, an attorney for MinistrySafe, told HuffPost that leaders at Highpoint approached her organization for the "limited purpose of assessing and enhancing existing child protection protocols." MinistrySafe will review current training, policies and screening practices for Highpoint ministries that serve minors, she said.
"Our consulting services to secular and ministry clients are unabashedly victim-centric," Norris said.
"We already know that as a pastor Andy Savage betrayed the trust of a minor in his care and abused her. An audit should not be required to do the right thing and demand his resignation as pastor."
This article has been updated with comments from Highpoint Church.
Related
Popular in the Community