(Reuters) - The Tennessee university student whose art project, six rainbow-colored nooses hanging from a tree, was swiftly removed by police said on Tuesday that she did not intend to be racially insensitive or offend the gay community.
The project was up for less than an hour on Monday before complaints prompted officials at Austin Peay State University in Clarksville, Tennessee to take it down.
"My intention with my sculpture project was to address the cycle of death and rebirth that is represented by the arrival of spring," the student, whose identity was not disclosed, was quoted as saying in a statement released by the university.
"I had no social or political statements in mind. I did not take into consideration that nooses are a racially charged symbol, for that I am sorry."
A university spokesman would only identify the student as a female.
A professor in the art department approved the initial concept for the artwork and expressed concerns about how the project might be interpreted. The student mounted the project without final approval, the spokesman said.
"This incident is deeply disturbing and is hurtful to our university community," said university President Alisa White. "I am saddened, and I am sorry for the hurt and offense this has caused."
The noose is a symbol of racial hatred in the United States, where thousands of blacks were lynched in a dozen states including Tennessee between 1877 and 1950, according to a 2015 Equal Justice Initiative report.
High-profile police killings of unarmed black men in the last two years have triggered waves of protest and heightened awareness of racism and discrimination in the United States.
Speculation on social media suggested the display might have been meant to highlight the struggles facing the lesbian, gay, bisexual and transgender community with suicide, given that the nooses were in the colors of the movement's rainbow flag.
In March, a former University of Mississippi student pleaded guilty to draping a noose around the neck of a statue of the school's first black student. Another ex-student was sentenced to six months in prison for a similar incident last year.
(Reporting by Brendan O'Brien in Milwaukee and Justin Madden in Chicago; editing by Tom Heneghan and Cynthia Osterman)
Before You Go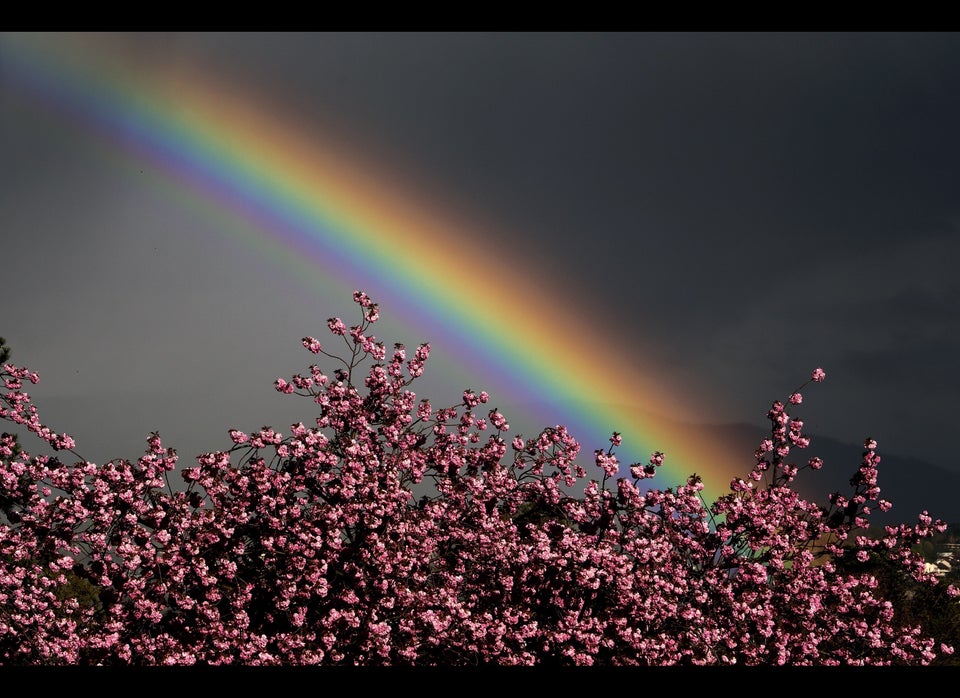 Rainbows
Popular in the Community