 WASHINGTON -- The Republican majority in the Tennessee state Senate voted this week against a Democratic amendment that would allocate $2 million to start clearing the state's backlog of untested rape kits, arguing that the state must first do a full accounting of all the untested kits.
On Thursday, state Sen. Jim Kyle (D-Memphis) proposed an amendment to the state budget that would have set aside funds for processing rape kits. The money would have come from the General Assembly's reserve account -- money that was allocated in previous years but not spent. There's about $40 million there right now.
State lawmakers voted 22-8 to table the amendment until next year, with two Republicans joining the six minority Democrats.
Untested rape kits are a major problem. In Memphis, Tenn., alone, there are more than 12,000 untested rape kits going back to the 1980s, according to the Rape Kit Action Project. It's estimated that there are more than 400,000 rape kits nationwide that still need to be processed.
"Our state has extended the statute of limitations for the crime of rape and ordered an inventory to learn more about the issue," Kyle said in a statement. "But if we don't fund testing, we are failing our moral obligation to the women whose attackers have gone unpunished."
State Senate Majority President Mark Norris (R-Collierville) was one of the lawmakers who voted against the amendment, even though he has championed legislation helping rape victims. Norris was the co-sponsor of recently passed legislation that eliminated the statute of limitations on rape cases. That bill is now awaiting Gov. Bill Haslam's (R) signature.
Norris insisted in an interview with The Huffington Post that he was not against providing funding for rape kits. He said he was against Kyle's amendment because there must first be a full inventory of how many untested rape kits there are statewide so that funds can be properly allocated.
"[T]he late-filed motion on our budget was just sort of a haphazard last-minute approach to a bigger problem," Norris said. "We've got a very methodical way we're going about trying to tackle it, and to suggest that $2 million would be helpful at this point just wasn't right."
He argued that without an inventory of the needs around the state, Memphis -- which is in Kyle's district -- would benefit more than other areas.
"It would be unfair to other victims and survivors of this crime across the state for us to direct funding only to one city, when that funding of $2 million without any suggestion of how it would be spent ... how it would be apportioned, might be available for one victim but not their next-door neighbor," Norris said, adding, "I think it's somebody trying to capitalize on others' misfortune, and I think it's unfortunate."
He noted that it was a tough vote for Republicans to make though, saying the "optics are bad, there's no question about it."
Kyle, in an interview, strongly disagreed with Norris' approach. He said he supported doing an inventory statewide but there was no reason that the legislature shouldn't provide funding to reduce the backlog in the meantime.
"Do we have to count all the apples on the tree before we start picking them?" he said. "We're losing a year because we don't know how big the problem is. The better course of action is ... to go ahead and start and then see we are. It at least commits us to the process. Next year we're going to have a tough budget year. Perhaps they'll say we can't do it again. What do we need to do? My point is it's time to get started."
Kyle said he had intended for the $2 million to go to the state Department of Finance and Administration to determine how to get started on the matter.
"We presented a way to fund these tests that was respectful to the governor's budget," Kyle added in his statement. "Our proposal would not have affected one dollar in the governor's budget, but Republicans still refused to act. That's what makes this so disappointing."
Before You Go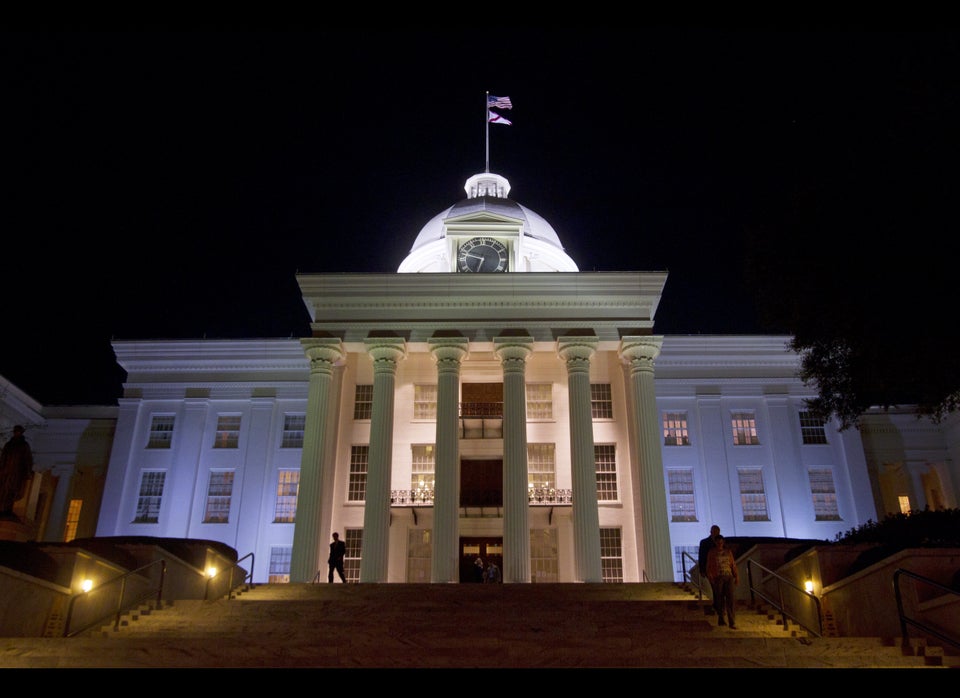 U.S. State Capitol Buildings
Popular in the Community