 NASHVILLE, Tenn., Aug 1 (Reuters) - An argument over who is more opposed to the Islamic faith and the construction of a mosque near Nashville has become an unlikely issue in a nasty Tennessee Republican congressional primary to be decided on Thursday.
Freshman Republican Representative Diane Black is challenged by Lou Ann Zelenik, who lost to Black in a primary to represent the rural district two years ago by less than 300 votes.
The heart of the struggle is over the Islamic Center of Murfreesboro, about 30 miles (48 km) south of Nashville, which has been controversial since construction began two years ago.
Zelenik, who vigorously opposed the mosque and warned of potential terrorist connections, said Black was not forceful enough in her opposition.
"I will work to stop the Islamization of our society, and do everything possible to prevent Sharia law from circumventing our laws and our Constitution," Zelenik said.
Some states dominated by Republicans have passed laws to prevent Islamic or Sharia law from applying in U.S. court cases. The United States legal system is founded in the U.S. Constitution.
Black did oppose the mosque in statements issued in 2010. She said communities have a right to be vigilant in ensuring that Islamic institutions in this country do not aid the "jihadist viewpoint."
"The mosque was rushed through the local process, and people were mad about it ... This isn't about religion, this is about people staying vigilant," Black said.
A judge ruled last month that the mosque could be occupied by its congregation in time for the fasting month of Ramadan if it passed an inspection. But the inspection showed that some additional work needed to be done before it could be used.
The argument is not even over a mosque in their own congressional district because the redrawing of election maps after the 2010 census put the facility in another district.
But a wealthy conservative donor, Nashville health care investor Andrew Miller, has weighed in on the side of Zelenik, contributing $105,100 to a new group called Citizens 4 Ethics in Government, according to the latest reports the group had submitted to the Federal Election Commission as of July 20.
The group has spent nearly $188,000 on media and automated telephone calls with the goal to unseat Black.
Miller is also chairman and executive director of the Tennessee Freedom Coalition, a conservative non-profit which lists as the top issue on its website: "Educate citizens on the realities of Sharia and stop the growth of Radical Islam."
Repeated attempts made by Reuters to contact Miller for comment were unsuccessful. Zelenik's campaign also did not return numerous phone calls requesting comment.
"No one is more opposed to Sharia law, radical Islam and terrorism than Diane Black, but unlike her opponent, Diane Black respects our Constitution," her campaign spokeswoman Jennifer Coxe-Baker said.
Ibrahim Hooper, spokesman for the Council on American-Islamic Relations, a Washington-based Muslim Civil Rights and advocacy group, says people like Zelenik "live in their own bubble of anti-Islam hate."
"All you can do is rely on the goodwill and the tolerance of the members of the rest of society who don't hold these extremist, bizarre views and trust in the common sense of the American people and the people of Tennessee," he said.
The race is one of several Tennessee congressional primaries on Thursday to determine party nominees for the election in November. (Additional reporting by Andrew Cohen in Washington; Editing by Greg McCune and Jackie Frank)

Support HuffPost
The Stakes Have Never Been Higher
Before You Go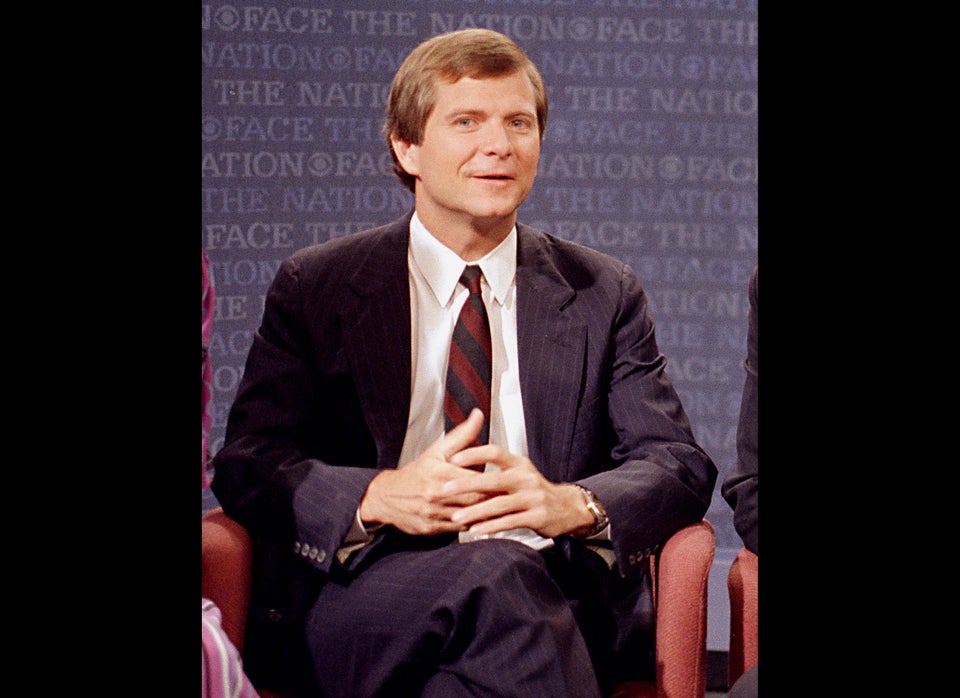 Below-The-Belt Political Attacks
Popular in the Community