Tennessee Governor Bill Haslam (R) signed a bill into law on Tuesday that is the first law in the country to authorize the arrest and incarceration of women who use drugs while pregnant. Reproductive and civil rights advocates had strongly urged Haslam to veto the legislation.
"I understand the concerns about this bill, and I will be monitoring the impact of the law through regular updates with the court system and health professionals," Haslam said in a statement.
The new law, which goes into effect July 1, allows a woman to be prosecuted for assault if she takes a narcotic drug while pregnant and the baby is born addicted, is harmed or dies because of the drug. The woman can avoid criminal charges if she completes a state treatment program.
Advocates for pregnant women say the bill will only scare women away from seeking prenatal care and addiction treatment, and that it does nothing to help low-income mothers who may not be able to take time away from their families and jobs to seek treatment. According to RH Reality Check, only two of Tennessee's 177 addiction treatment facilities provide on-site prenatal care and allow older children to stay with their mothers.
"Today, the Tennessee governor has made it a crime to carry a pregnancy to term if you struggle with addiction or substance abuse," said Alexa Kolbi-Molinas, a staff attorney with the ACLU Reproductive Freedom Project, in a statement. "This deeply misguided law will force those women who need health care the most into the shadows. Pregnant women with addictions need better access to health care, not jail time."
The Drug Policy Alliance, a nonprofit dedicated to ending the war on drugs, said the bill unfairly targets poor women and women of color by singling out street drugs in lieu of more common drugs, like alcohol or prescription pills.
"The reality is that many women use alcohol, tobacco, or other drugs while pregnant," wrote Tamar Todd, a senior staff attorney for the Drug Policy Alliance. "But only a few are prosecuted and only for using certain drugs -- not those drugs shown to pose greater possible risk to fetal health, such as alcohol, but those we have decided to criminalize largely because of the populations of people who use them."
While the Tennessee bill is the first to actually criminalize drug use among pregnant women with poor pregnancy outcomes, other states have been prosecuting pregnant women under different kinds of laws for years. Alabama's Supreme Court ruled earlier this month that women can be prosecuted under the state's chemical endangerment law if they use drugs while pregnant.
Haslam insisted that Tennessee's new law is intended to encourage women to seek treatment, not to throw them in jail.
"The intent of this bill is to give law enforcement and district attorneys a tool to address illicit drug use among pregnant women through treatment programs," he said.
Before You Go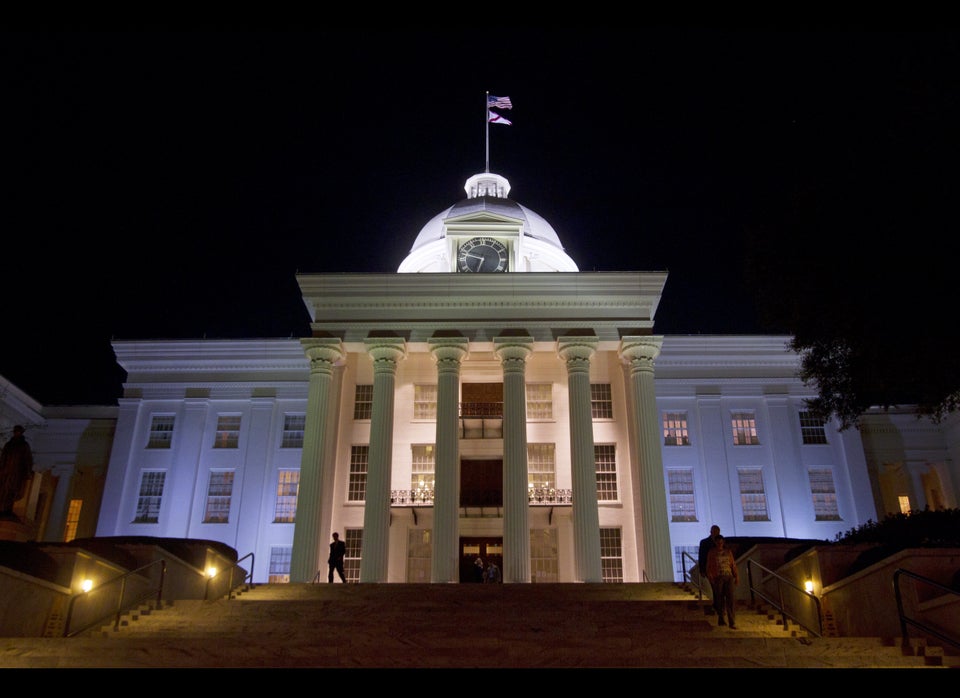 U.S. State Capitol Buildings
Popular in the Community