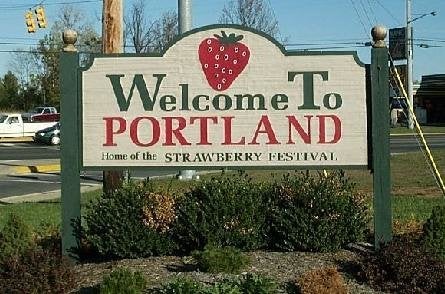 "To Wong Fu" tells the story of drag queens stranded in a small town leading to a journey of self-discovery for the town and the drag queens as the conflict plays out. But what happens when we change the story? What if the drag queens don't land in the small town like aliens far from a distant urban world? What if they're homegrown?
Drag has recently become part of the nightlife in Portland, Tennessee, a town of about 12,000 just outside Nashville. Kyle and Raymond Guillermo, Jr. of Elite Productions have been holding drag nights at Envy, a Portland restaurant and bar since August.
On September 5th, however, the town's Board of Aldermen began moving an ordinance that would define male and female impersonation as adult cabaret, which would mean Kyle and Raymond couldn't hold their shows at Envy or just about anywhere within the city limits. The proposed ordinance, which may be necessary to comply with state definitions of "adult cabaret," is set for a second and final vote on Monday and it stands a good chance of passing.
The ordinance and the related state law raise obvious First Amendment questions because of their restriction of artistic expression. They may also become entangled in equal protection questions because of its restrictive language about gender. Finally, such laws have the disadvantage of hampering the area's business climate. The venue will lose revenue as will the promoters and performers.
With the now mainstream appeal of shows like "RuPaul's Drag Race," drag may be one of the new battlefields in America's renewed culture wars. As drag gains acceptance, it may start popping up in towns like Portland and face opposition. While many Portland residents are rallying to the defense of drag performances in their town, it's not clear that they have the power to stop the ordinance from passing, after which it and related state laws are sure to be challenged in court. Stay tuned!
UPDATE: The ACLU of Tennessee are representing Elite Productions and Envy Bar and Grill and have sent a letter to the Mayor of Portland and the Members of the Board of Alderman. They are urging a vote against or the removal of Ordinance No. 17-59 or face legal challenges in federal or state courts.