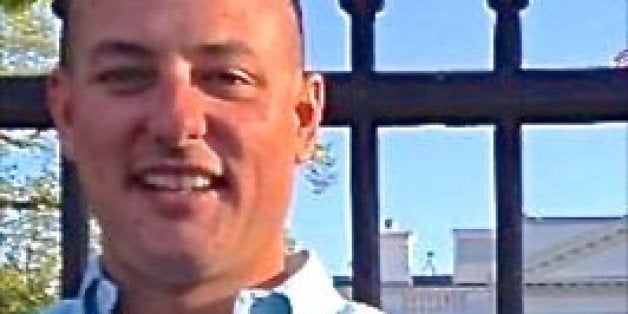 WASHINGTON -- Less than 24 hours after testifying on Capitol Hill about the horrifying abuse of championship Tennessee Walking Horses, animal welfare advocate Marty Irby received a threatening message from a well-known walking horse trainer. The incident was reported to Capitol Police, who are assessing the situation, Irby said.
The message followed a move by the Tennessee Walking Horse Breeders' and Exhibitors' Association, a leading industry group, aimed at driving Irby and other horse welfare advocates from its leadership ranks.
The threat came from the Facebook account of Chip Weddington, a Tennessee Walking Horse trainer and childhood friend of Irby's, who wrote, "I don't associate myself with bitch made mother fuckers who sing like little fucking birds to the fucking [Humane Society of the United States] and everybody else ... I hope your gay ass gets what's coming to you soon!!!" If Irby ever approached him, Weddington said he would "knock ur ass smooth out!!!"
Weddington did not respond to requests for comment via phone or through his Facebook account from The Huffington Post. According to USDA animal welfare reports, in 2011 Weddington was suspended from Tennessee Walking Horse shows for a year after inspectors cited him for violating the Horse Protection Act.
Weddington's suspension was for violating the ban on "soring" Tennessee Walking Horses, a process that involves applying burning chemicals to a horse's lower legs in order to cause "sores," then tying chains around the animal's wounds and weights to its hooves, in order to produce a prized, high-stepping gait. A House Energy and Commerce subcommittee met last Wednesday for a hearing on legislation sponsored by Rep. Ed Whitfield (R-Ky.) that aims to strengthen the prohibition on soring horses.
Irby, 34, testified at the hearing that the practice is widespread among those who show Tennessee Walking Horses in classes where the highly exaggerated gait, known as the "big lick," is required.
Irby said the ongoing practice of soring is perpetuated by a system of "corrupt [animal welfare] inspections, corrupt judging, corrupt training methods, corrupt business practices … corrupt horse shows, and corrupt titles." A former world champion Tennessee Walking Horse competitor, Irby said he finally grew disgusted with pretending that soring wasn't an integral part of creating the "big lick."
His decision to become an anti-soring advocate cost him his marriage and his contracting business, Irby told HuffPost. His father, William "Ty" Irby, a Tennessee Walking Horse trainer, no longer speaks to him.
"For a long time I thought I could change this industry from the inside, but I finally realized that I can't. Now I'm on the outside of what used to be my whole world, my friends, my job, my family," Irby said. "But this is where I'm meant to be."
While soring is technically against the law, other Tennessee Walking Horse training practices, such as the use of heavy weights and chains, are still permitted. Irby and other witnesses at the hearing said the legal methods often go hand in hand with the use of soring chemicals, which can include mustard oil, diesel fuel, and kerosene. Trainers who sore horses will typically wrap a horse's front legs with plastic while the chemicals fester beneath woolen wraps, a torturous experience for the animal.
Whitfield's legislation, the Prevent All Soring Tactics (PAST) Act, seeks to ban any artificial devices aimed at changing a horse's natural gait, including weights and chains, and it would require that inspections of Tennessee Walking Horses for signs of soring be performed by USDA certified inspectors. Under current law, the walking horse show industry is largely permitted to regulate itself.
Supporters of the PAST Act include the American Horse Council, the Humane Society of the United States, the American Veterinary Medical Association and the American Association of Equine Practitioners, the main industry group of veterinarians who treat horses. The bill also has more than 230 bipartisan co-sponsors.
The chief opponent of the bill is Rep. Marsha Blackburn (R-Tenn.), who characterized the PAST Act as unnecessary legislation that could hurt the walking horse industry economically. According to "The Tennessean" newspaper, the Performance Show Horse Association, an industry group, hosted a fundraiser for Blackburn in August at the Tennessee Walking Horse's annual horse show.
Irby served as president of the Tennessee Walking Horse Breeders' and Exhibitors' Association from 2010 to 2012, and had been nominated to lead the group again for the term beginning in 2014. But just hours after he spoke out in favor of the reform bill, the group unexpectedly announced that it would reconvene its leadership nominating committee. Citing a "procedural error" as the reason for the do-over, the decision nullified the selection process that had resulted in Irby's nomination.
Irby said this was a sham, designed to remove him and others who supported Whitfield's bill from the group's leadership and replace them with those who would continue to turn a blind eye to soring and carry on with "business as usual." A representative for the group did not respond to a request for comment.
According to an email provided by a member of the group, its newly nominated president is Stephen B. Smith, an avid "big lick" enthusiast and a powerful Republican political donor. According to forms listing violators of the Horse Protection Act, Smith was cited numerous times for soring violations at a Tennessee Walking Horse show in the late 1980's.
Smith and his family are major donors to GOP lawmakers in Tennessee, including Blackburn, the chief opponent of the PAST Act. Since 1989, Smith, his wife Denise, and their son Stephen B. Smith, Jr., have donated more than $270,000 to Republican political campaigns, most of them in Tennessee.
While the Tennessee Walking Horse Breeders' and Exhibitors' Association did not respond to questions from HuffPost about Irby's ouster or the selection of Smith to replace him, the group did send a letter to Congress detailing its opposition to the PAST Act. Signed by current president Rob Cornelius, the letter states that due to "budgetary costs and resulting economic damage, the [PAST Act] is simply not something our country needs at this time."
WATCH: An ABC expose in 2012 caught Jackie McConnell, one of the Tennessee Walking Horse industry's best known trainers, viciously abusing horses in his care.
Before You Go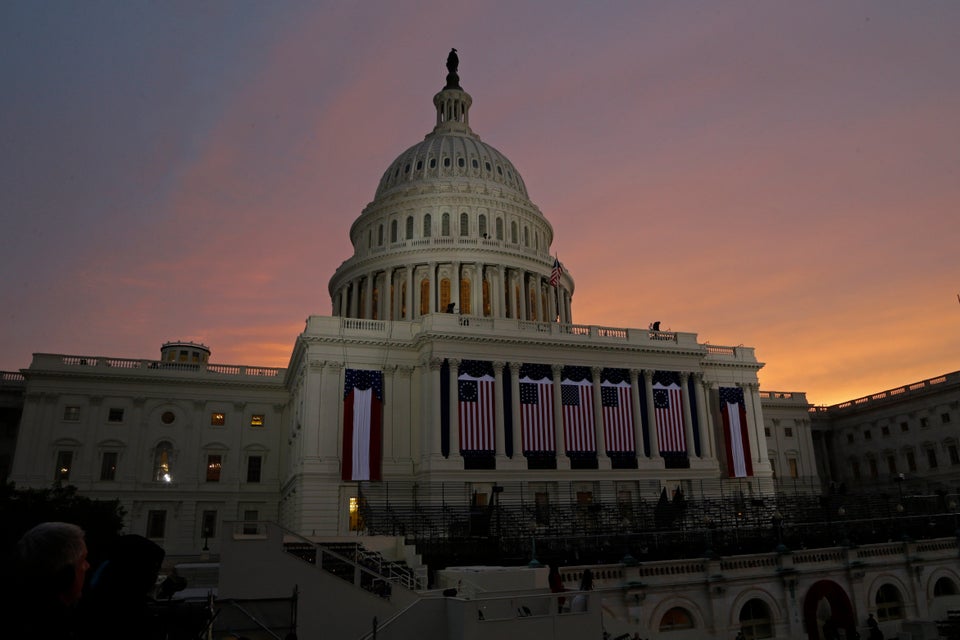 U.S. Capitol Photos
Popular in the Community