Love is all around. Literally.
In the video clip of the game above, you can see the players start making facial expressions of surprise at the encompassing noise around 10 seconds in.
"Well that is … the most bizarre situation," the announcer says.
He goes on to speculate that the moaning they're all hearing is "somebody's phone going off in the stands." 
The excited screams start up again around the 1:50 mark, leaving the announcer to say, "I still hear it. It's still going. What is going on?"
Tiafoe, mid-game, appeals to the crowd in the best possible way and shouts out, "It can't be that good," in response to the moaning. The announcer later deduces that, "Nope that's not a phone. That's an apartment across the lake." 
"At least somebody's having a good night," the announcer adds of the orgasmic commotion.
A fellow player tweeted at Tiafoe after the game, asking if the sounds were real. He assured him that he's "never seen something more real."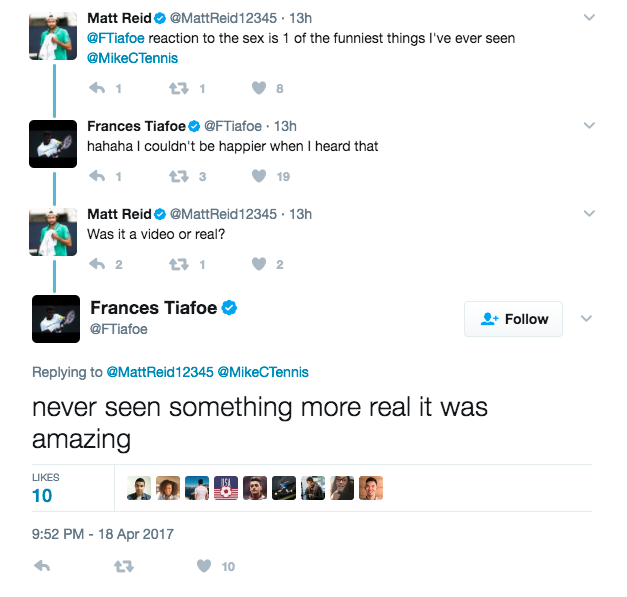 Despite the announcer indicating that only those intercoursers were having a good night, Tiafoe had a good one too, considering he won the match overall. Here's hoping his next match won't have as much of a, uh, soundtrack.
BEFORE YOU GO
PHOTO GALLERY
Shelter Dogs Steal The Show As 'Ball Boys' At Brazil Tennis Open