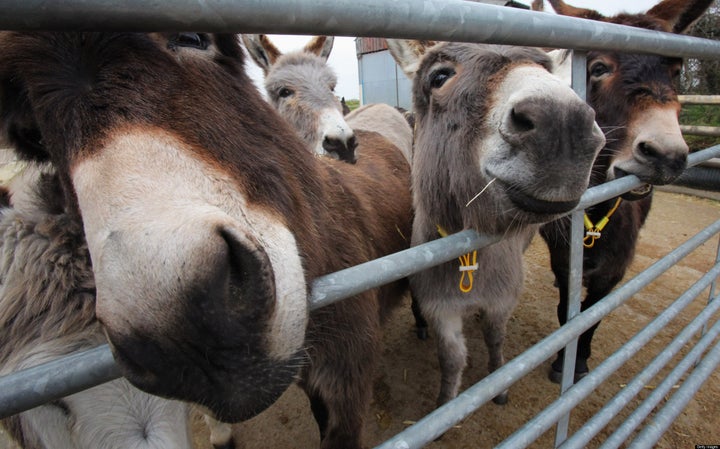 WASHINGTON -- The spinning wars over the election results will occur not just between Democrats and Republicans but also amongst Democrats themselves. And in an early salvo to manage the narrative, the Progressive Change Campaign Committee sent over results of a PPP poll it commissioned showing that likely voters in New Hampshire's 2nd district would have soundly rejected the more centrist Democratic candidate had she actually won.
PCCC, which made the election of progressive Democrat Ann Kuster its number-one priority this cycle, decided for theoretical purposes to poll not just their candidate but the one she beat in the primary, Katrina Swett, against Republican Charlie Bass.
According to the results -- culled from 810 respondents -- voters favor Kuster over Bass by a margin of 47 to 45 percent (we'll see if those figures hold up tonight). They favor Bass over Swett, a co-chair of Sen. Joseph Lieberman's 2004 presidential campaign, by a margin of 45 percent to 39 percent. The Libertarian and Independent candidates were included as well.
Figuring out how much weight to put into these numbers is tricky. On the one hand, Swett isn't on the ballot. Voters haven't had to think about her candidacy for weeks, perhaps explaining why her standing is below 40 percent. On the other hand, she hasn't been subjected to the negative attacks that come with running in a hotly contested race.
When Democrats reconvene following Tuesday's elections, there is going to be a fairly contentious debate over what went wrong -- both on policy and political grounds. On Monday, the moderate wing of the party made a pitch for greater post-election relevance, with the group Third Way explaining that it "is crucial for Democrats to return to the center with bold and bipartisan policy solutions that are realistic in the next Congress and resonate with moderates and Independents."
PCCC, in putting out the Kuster poll, is countering back. The organization raised over $150,000 for Kuster and made more than 130,000 calls on her behalf. Their investment, however, was meant to prove a larger point than simply to get her elected.
"If the corporate-funded Third Way candidate had won this primary, Democrats would have lost this seat," said Stephanie Taylor, PCCC co-founder. "But because Ann Kuster won this primary and campaigned hard on popular progressive issues, voters were inspired -- and Democrats stand on the verge of winning this race in a typically Republican district in a typically Republican year. The lesson for Democrats in 2010 is that they need to fight more strongly on popular progressive issues if they want to inspire voters."
Popular in the Community