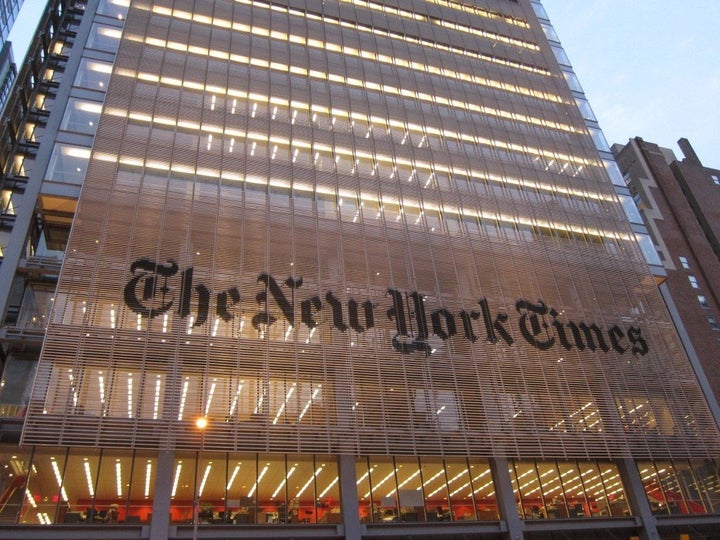 The tentative deal between New York Times employees and management will satisfy several of the union's biggest demands, according to the Newspaper Guild of New York.
Last Sunday, both sides announced that they had reached a "tentative" and "conceptual" five-year contract for Guild members. The settlement, reached twenty months after the last contract expired, was brokered in mediation. The Guild summarized the details of the deal in a new memo obtained by The Huffington Post on Monday.
If ratified by employees next week, the contract will preserve the structure of the current pension plan, which the company had wanted to freeze. Guild members will also be able to keep their independent health insurance, and be eligible for incentive bonuses. The contract will also cover both print and digital employees, which was an issue that further complicated the negotiations.
The deal "preserves core benefits management had targeted for elimination and will leave Guild-represented employees better compensated than they are now," the memo read. The Guild added that "the company did not get most of the other major givebacks it was seeking."
Below, read the full text of the Guild's memo to Times staffers:
November 5, 2012

Contract summary: More dollars, stable pension, secure health fund

RATIFICATION MEETINGS TO BE HELD NEXT WEEK

The Guild and Times management have completed work on a memorandum of agreement that sets forth the terms of a new contract that Guild members will be asked to vote on next week.

The agreement, reached with the aid of well-known mediator Martin Scheinman, contains something Times management set out to avoid: more dollars for employees. Although the tentative agreement reflects compromises on the Guild's part too, it preserves core benefits management had targeted for elimination and will leave Guild-represented employees better compensated than they are now.

The biggest item on the table was the pension plan. When negotiations started in February 2011, management wanted our traditional defined benefit pension plan frozen and replaced with a defined contribution plan. That didn't happen. Guild members will still be covered by a defined benefit pension plan called the APP - the Adjustable Pension Plan - which will still give new Guild retirees monthly income for life.

The company demanded to take over our health care plan. That didn't happen either. The current health care plan will stay in place with the company providing an additional $4.5 million dollars to ensure that, based on projected trends, there will be no need for Guild members to have their wage increases diverted to pay for their medical coverage. In addition, dental benefits will be increased.

The company was offering only tiny wage hikes in the future and nothing for 2011 and 2012. However, pay will go up and there will be an immediate bonus and eligibility for future annual incentive bonuses. By 2015, when the final raise kicks in, employee compensation will by well over $3 million higher than it is today, not counting incentive bonuses. Severance and buyouts will remain unchanged for current staff, despite the company's demand to slash both.

In fact, the company did not get most of the other major givebacks it was seeking.

The new contract, which would run through March 30, 2016, will take effect only if it is ratified by a majority of Times Guild members. Watch your email for notices about the time and place for meetings at which voting will be held.

We have attached a copy of the memorandum of agreement to this email. We urge you to review it.

In addition, we are providing this summary of the highlights of the tentative agreement:

UNIFIED CONTRACT. Employees on the traditional newspaper side of The Times and the company's digital operation will be covered by a single, unified contract that will take effect when and if members vote to ratify it. It will expire on March 30, 2016.

BONUS.All full- and part-time regular employees will receive a one-time payment of 3 percent of the regular gross pay they earned in the preceding 12 months.

WAGES.Pay scales will be increased by 2 percent on March 31, 2013, on March 31, 2014 and on March 31, 2015.

INCENTIVE BONUS.Beginning in the first quarter of 2014, full- and part-time regular employees will be eligible for annual incentive bonuses of up to 2 percent of regular annual gross pay, based on the financial performance of the company's Media Group in the preceding year.


WORK WEEK.The full-time work week will be 35 hours. For newspaper-side employees, this is up 1.4 percent from 34.5 hours. For digital employees, this is a 12.5 percent reduction from their 40-hour work weeks. As a result, a digital employee who works 40 hours in a week will get paid 14.3 percent more than before, not counting raises.

OVERTIME.The first five hours per week of overtime will be paid at the straight-time rate, instead of time-and-a-half. After 40 hours in a week, all overtime will continue to be paid at the time-and-a-half rate. Employees can still get time-and-a-half compensation for their first five hours of weekly overtime, even over a two-week period, if they take the time in comp time. Digital employees will either have their schedule reduced, or their pay increased for the additional hours between 35 and 40.

PENSION PLAN.The current pension plan will freeze at the end of 2012 and be replaced at the beginning of 2013 by the new Adjustable Pension Plan (APP), if it receives IRS approval, as the Guild expects. The company will pay at least $7 million into the APP beginning next year, and thereafter a similar amount under a formula. All accrued benefits in the current plan will remain in place. As before, the APP will be overseen jointly by Guild and Times trustees. Under the APP, accruals will be adjusted annually so that the APP is always properly funded. This could result in either a higher or lower than planned accruals, although given the APP's conservative investment strategy, lower accruals are unlikely. Each employee's annual accrual becomes locked in. At retirement, the yearly accruals are added up to compute a government-insured retirement benefit that is paid monthly. If the IRS fails to approve the APP by July 31, 2014, the plan will revert to a defined contribution plan in which the company will contribute 3 percent to each employee's 401(k) account, and make additional matches based on how much an employee contributes.

HEALTH CARE. The Guild-Times Benefits Fund, which is jointly run by union and Times management trustees, will continue to pay the medical claims of eligible Guild members and retirees. Dental coverage will be improved. Management will increase the company's contribution to the Fund by $750,000 next year and by $1.5 million in 2014 and thereafter. Our actuaries have projected that this would keep the Fund strong enough to meet its obligations. But, if the Fund's assets should fall to a certain threshold, based on current reserves, by the year 2015, a formula would require the company to add up to an additional $750,000 to shore it up. With these safeguards in place, the experts tell us it is extremely unlikely that the Fund would need any additional help to keep it sound during the term of this contract.

SEVERANCE PAY. Current employees will remain eligible for the same severance pay as under the current contract, including enhanced severance of three weeks per year of service for Newsroom employees laid off out of seniority order. Employees hired after the new contract is ratified, however, would be eligible for only two weeks per year of service if they are laid off, regardless of the order of seniority.

PERSONAL DAYS. You would be able to use three personal days instead of just one.

PAY PERIOD. The Times may switch to bi-weekly paychecks in the second quarter of next year from the current weekly schedule of paychecks. Measures will be available to help employees who suffer a hardship as a result of this potential change, and the Guild must be given three months advance notice of the switch.

TEMPORARY EMPLOYEES. The company will not use temporary employees longer than 12 months, unless the Guild agrees to a six-month extension. If, after 12 continuous months, management doesn't request an extension, a temporary employee will become a regular employee if there is an ongoing need for the work he or she has been performing.

CAB FARE. Employees on both the digital and print sides whose shifts begin or end between 1 a.m. and 6 a.m. will be reimbursed for cab fare to or from their homes in the five boros or to a transportation terminal in Manhattan if they live outside of New York City.

JOB DESCRIPTIONS. Numerous job descriptions were created or updated, with some resulting in upgrades.
Support HuffPost
The Stakes Have Never Been Higher
Related
Before You Go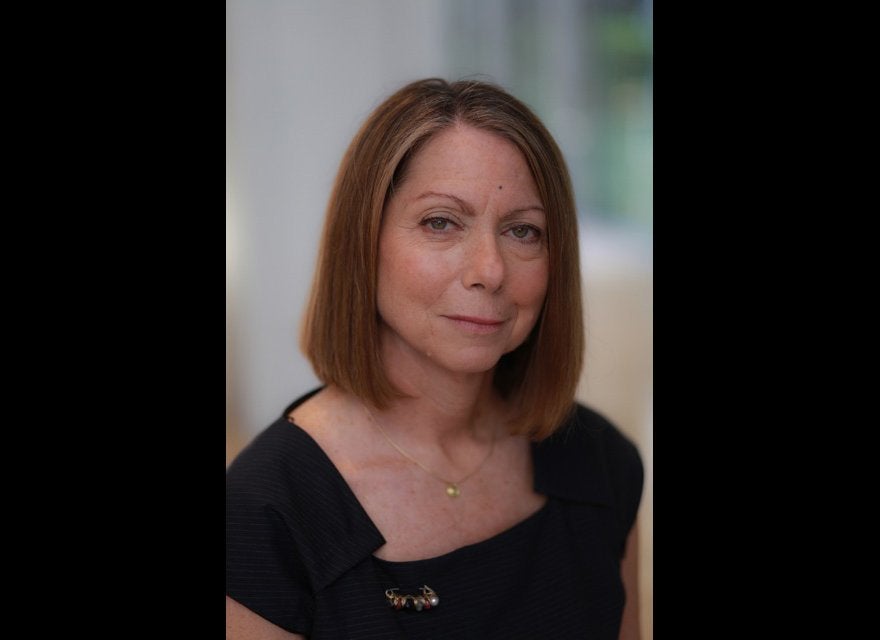 New York Times
Popular in the Community