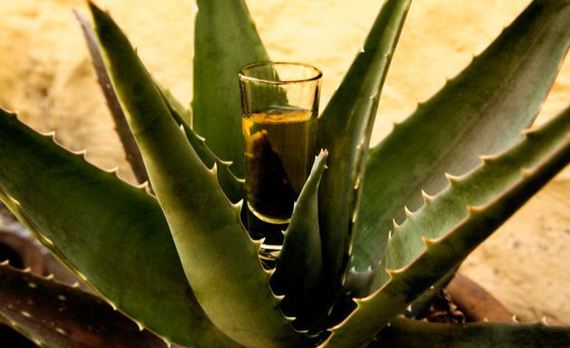 Photo: Soy Mezcalero
Over the past few decades, culinary traditions, heritage foods and local spirits appear to have acquired growing visibility in post-industrial societies of the Old and the New World. Artisanal delicacies with specific geographical origins are widely available in stores and restaurants, prominently featured in media, and examined in cultural and political debates. Ingredients, dishes, and practices that have maintained connections to traditions, places, and people, have become objects of curiosity and, at times, passion for large segments of consumers, who are learning to appreciate the manual skills and the know-how of artisanal food producers and their historical ties with local cultures. These products, however, often tend to command premium prices on the global markets, so their consumption tends to limited to those who have the disposable income to afford them. At times, they become too expensive for the very producers to enjoy them.
In previous blog posts I have discussed "geographical indications," a form of intellectual property included in the WTO regulations, which is meant to protect and support such products, whose reputation and quality is supposed to be connected with specific locations and the communities that inhabit them. In many quarters, these legal mechanisms are considered as possible instruments against what is experienced as the unstoppable advance of homogenization and globalization of food production. As it turns out, geographical indications can also bring economic advantages: by delimiting and restricting the area from which a product can originate, they reduce supplies, which is likely to raise prices. They can bring innovation, support regional industry, and in certain case even stimulate tourism. But is that always the case?
Spirits are among the strongest geographical indications, as international rules provide them with special protections against the illegal use of their names worldwide. Tequila and mezcal, two of Mexico's best known spirits, are good examples of how producers and bottlers, with the support of their local and national government and through well organized lobbying, can achieve advantages in terms of higher returns and better marketing. Tequila was the first product outside of Europe to be covered by a denomination of origin (a form of geographical indication) in 1974, while the denomination for mezcal came in 1994. However, the windfall connected to the registration as geographical indications did not automatically trickle down to all the stakeholders along the supply chain. Moreover, the intellectual property label may not necessarily be the best way to protect traditions and practices connected to food and beverage-related cultural resources.
These are some of the interesting points that Sarah Bowen makes in her book Divided Spirits: Tequila, Mezcal, and the Politics of Production. In fact, she argues, "in adopting a narrow and technical understanding of quality, one focused on maximizing economic efficiency and meeting the standards required for export markets," institutions and the advocates of the denominations "have ignored the needs of the agave farmers and the people who collect wild agaves, as well as small tequila producers and mezcaleros."
There is not much published about the two iconic Mexican spirits, except for consumer books and tasting guides to different brands. Bowen's perspective is fresh and thought-provoking, as she focuses more on issues of production and distribution than consumption. The protagonists of the books are farmers, distillers, bottlers, and other protagonists in the spirits' production, including Mexican states, industry associations, and international organizations. Bowen also assesses the impact of the international appeal of the two Mexican spirits among connoisseurs and the growing numbers of cocktail aficionados. She notes: "Craft mezcals and tequilas are more popular than ever, and more and more consumers recognize--and are willing to pay for--mezcals or tequilas in which producers adopt traditional methods, use particular varieties of agave, or cultivate agave in a sustainable way."
Will the global search for authenticity among the most affluent consumers shape the rules defining what tequila and mezcal in the future? How will large bottling company react to a market that seems more amenable to paying loftier prices for artisanal products, rather than for mass-produced ones? Will these shifts in the perception of quality generate greater attention to the many varieties of agave and the areas where they are grown, as well as the communities that originated the spirit-making traditions in the first place? These are some of the questions Bowen leave us with, stimulating considerations that can be applied to many traditional products around the world.