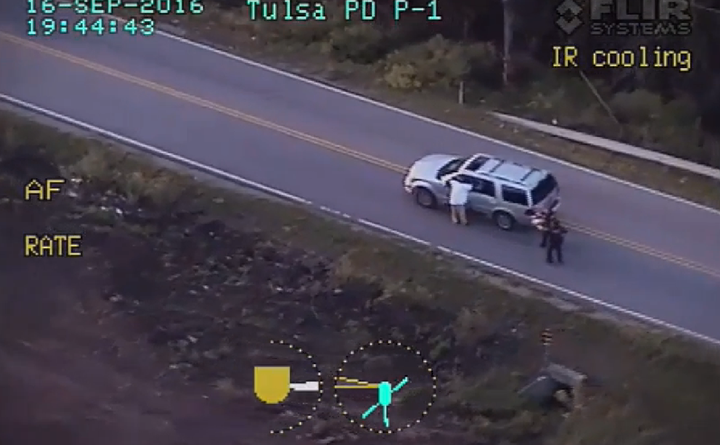 The Tulsa, Oklahoma, police department on Monday released several videos showing last week's fatal shooting of an unarmed black man by a white female officer.
Terence Crutcher, 40, was shot and killed Friday after officers responding to an unrelated call spotted his vehicle stalled in the middle of the roadway, Tulsa World reports. The police department earlier said Crutcher refused orders to put up his hands, but the footage appears to show him walking toward his vehicle with his hands above his head.
Warning: The following video may be disturbing to viewers.
The officer who fired the fatal shot has been identified as Betty Shelby. A second officer, Tyler Turnbough, deployed a stun gun, the Associated Press reports.
"I will just make this promise to you: We will achieve justice in this case," Jordan said. "I want to assure our community and I want to assure all of you and people across the nation who are going to be looking at this: We will achieve justice ― period."
The video below shows Terence Crutcher who appears to have his hands above his head as an officer pursues.
At a separate news conference, Damario Solomon-Simmons, an attorney for Crutcher's family, said the department's claim that Crutcher died at the hospital was not true.
"Terence died on that street in his own blood, without any help," the lawyer said.
"We saw that Terence did not have any weapon," Solomon-Simmons said. "We saw that Terence did not make any sudden movements. We saw that Terence was not being belligerent. We did not see Terence reach into the car. We did not see Terence attacking the officers."
As seen in the video, more than two minutes go by before officers begin administering aid to Crutcher after he was shot.
The police chief said an investigation of the incident is ongoing. The U.S. Department of Justice will conduct a separate civil rights inquiry into the shooting, AP reports.
"Let's not have any more death over this," he said.
So far in 2016, 19 people have been killed by police officers in Oklahoma, giving the state the sixth highest per-capita rate of killings by police in the U.S, according to statistics compiled by The Guardian. Last year, Oklahoma ranked No. 4 per capita with 37 killings, the Guardian data showed.
Like many other states, Oklahoma has a disproportionately high rate of black people being killed by police, according to the website Mapping Police Violence.
The video below shows the aftermath of the shooting.
Before You Go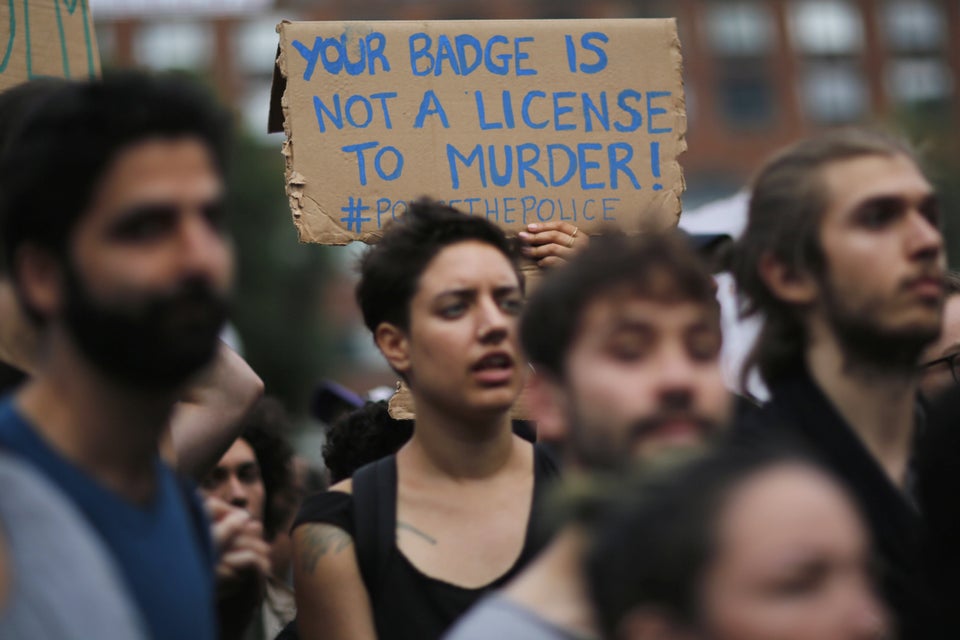 Shooting Protests
Popular in the Community