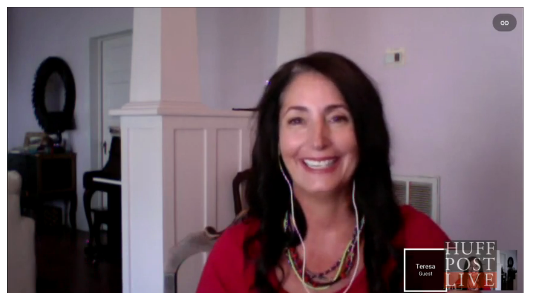 A former professor says she might still have her job if it weren't for the U.S. Department of Education's overly broad take on what constitutes sexual harassment.
In a lawsuit filed on Wednesday, Teresa Buchanan, a terminated professor at Louisiana State University, suggested that a 2013 Education Department letter may have influenced LSU's policies and led to her firing.
The Foundation for Individual Rights in Education, a civil liberties nonprofit often critical of federal efforts to address sexual assault, has said that omission is a problem. FIRE raised the alarm about the Education Department's letter back in 2013, arguing that such a broad definition of harassment would lead to a crackdown on professors.
FIRE's director of litigation, Catherine Sevcenko, said on Thursday that her organization essentially knew this was coming. "FIRE predicted that universities would silence and punish faculty by using the Department of Education's unconstitutional definition of sexual harassment -- and that's exactly what happened at LSU," she said.
Buchanan was a tenured education professor who had worked at LSU for two decades. She lost her job after students complained that she used curse words and vulgar terms like "pussy" and joked about the decline in sex over the course of a relationship.
"Students complain about professors, and we have a procedure to follow, and that wasn't followed," Buchanan told HuffPost in July. "Instead I was removed immediately from teaching and [referred] to human resources to investigate me for sexual harassment."
The national American Association of University Professors defended Buchanan at the time of her firing, saying she was using "run-of-the-mill" language that should not have been grounds for termination. LSU's faculty senate also objected to Buchanan's removal and voted in October to censure LSU President F. King Alexander, Provost Stuart Bell and Damon Andrew, the dean of the College of Human Sciences and Education.
Buchanan's lawsuit names several administrators at the university as defendants, but not the Department of Education, despite the fact that it is mentioned in the complaint.
LSU said in July that Buchanan created a "consistently hostile and abusive environment in the classroom," and noted that "more than one" elementary school where she supervised student teachers had asked her not to return.
"We have not been served with a lawsuit," said Ernie Ballard III, a spokesman for LSU. "However, we are confident that our action regarding Ms. Buchanan was appropriate. We take our responsibility to protect students from abusive behavior very seriously, and we will vigorously defend our students' rights to a harassment-free educational environment."
Watch an interview with Teresa Buchanan from July 2015.
Popular in the Community