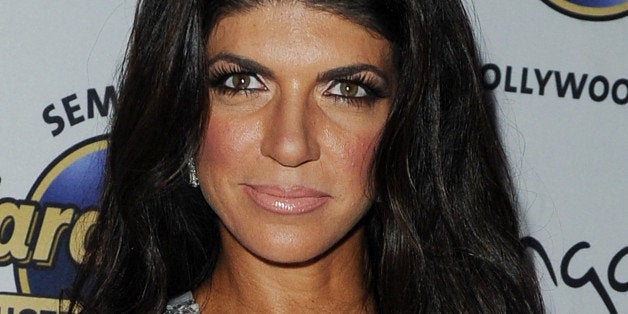 "Real Housewives of New Jersey" star Teresa Giudice began her 15-month prison sentence this week in Danbury, Connecticut.
Leonard told NorthJersey.com that the arrival "went great." He said Giudice is "very, very strong. Very, what I would say is, very anxious to get this thing started and very anxious to get it behind her. In all of my discussions with her, her singular focus has been on her four children. She's never talked about, what is this gonna be like for me. Always her concern is with her children, not with herself."
On Monday, the reality star's eldest daughter, Gia, tweeted:
The family spent Christmas together and Gia performed at a holiday concert in New York City with her group, 3KT, according to People magazine. They also went skiing at Crystal Springs Resort and Spa in New Jersey.
Popular in the Community