"Real Housewives of New Jersey" couple Teresa and Giuseppe "Joe" Giudice have been indicted on federal charges of bank and bankruptcy fraud, U.S. Attorney Paul J. Fishman announced.
The fraud was allegedly committed between September 2001 and September 2008. During that time, Teresa and Joe, of Towaco, N.J., allegedly submitted fraudulent mortgage and loan applications. For example, in September 2001 she applied for a $121,500 mortgage loan by falsely claiming she was an executive assistant and submitted fake W-2 forms and fake paystubs.
In addition, Joe failed to file tax returns from 2004 through 2008, even though his income topped $990,000.
"The privilege of living well in the United States carries certain real responsibilities, including filing tax returns when required and paying the correct amount of tax," said Shantelle P. Kitchen, special agent in charge of the IRS-Criminal Investigation's Newark Field Office. "Today's indictment alleges the Giudices did not live up to their responsibilities by failing to file tax returns, falsifying loan applications and concealing assets in their bankruptcy petition. The reality is that this type of criminal conduct will not go undetected and individuals who engage in this type of financial fraud should know they will be held accountable."
This is not the only legal woe the New Jersey fam has had to deal with recently.
The Giudices have been featured on "Real Housewives of New Jersey" since the series premiered in 2009. OK! Magazine reported Teresa rakes in more than $650,000 per season from Bravo.
"Today is a most difficult day for our family. I support Joe and, as a wonderful husband and father, I know he wants only the best for our lovely daughters and me," she said. "I am committed to my family and intend to maintain our lives in the best way possible, which includes continuing my career. As a result, I am hopeful that we will resolve this matter with the Government as quickly as possible."
Related
Before You Go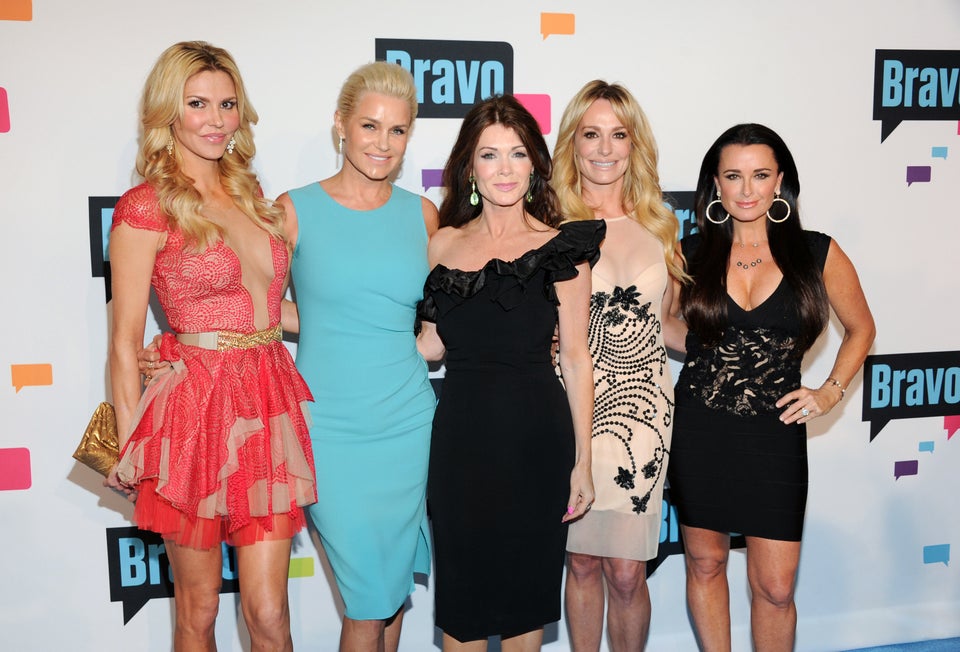 The Real Housewives
Popular in the Community