 Paralympic swimmer Teresa Perales earned her 22nd medal with the gold she won in the 100 m freestyle S5 in the London Paralympic Games last September. With that medal, she now equals U.S. Olympic swimmer Michael Phelps' in terms of number of medals.
When finishing the race, Perales said that it is difficult to obtain so many medals but that the gold medal number 22 was the most important one because the freestyle is her specialty when it comes to swimming styles.
The 36-year-old Teresa Perales Fernández, born in Spain, is a former local politician and writer—Mi vida sobre ruedas (My Life on Wheels)—who is principally known for her achievements as a Paralympic swimmer. When Perales was 19-years-old she lost mobility from the waist down because of a neuropathy caused by tuberculosis. At the outset, she believed she would recover the mobility of her legs but after several very hard months, she accepted that she had lost the capacity to walk and began to adapt to her new, permanent situation.
The way to success on wheels
Perales only learned to swim after she was paralyzed and in a matter of a year she began to compete. She began to get noticed in 1998, when she won the 50 meter freestyle S5 bronze medal in the New Zealand World Championships.
International recognition arrived in 2000, when Perales obtained four bronze medals and the silver in the Sydney Paralympic Games. In the Athens Paralympic Games of 2004, she improved her performance even more, obtaining three bronze medals, a silver and two golds in the 50 meter butterfly and 100 meter freestyle.
From then on, Perales continued accumulating medals and breaking world records in the 100 and 200 meter Paralympic freestyle swimming (in S5 class).
At the Beijing Paralympic Games of 2008, she earned five medals, tied the record of swimmer Purificación Santamarta, and became the top-medal winner in the Paralympic Games of 2008. It was a great landmark for the history of Spanish sports.
Perales' life and projects
Perales married the Aragonese journalist Mariano Menor in 2008 and in 2010 they became parents to Mariano. The swimmer said in an interview that being disabled was not the most life-changing event of her life—that was the death of her father when she was just 15-years-old.
Perales was not an early swimmer; in fact she hated to swim when her parents tried to teach her. However, when tied to the wheelchair, water became a perfect match for her as she liked the independence and weightless feeling it gave her. Swimming, she says, keeps her from focusing too much on her disability.
When she leaves the sport, Perales wishes to continue with her activity as a speaker and coach. Since her impressive achievement, Perales hasn't yet returned to train: "I am decontaminating from chlorine," she said in an interview for As newspaper.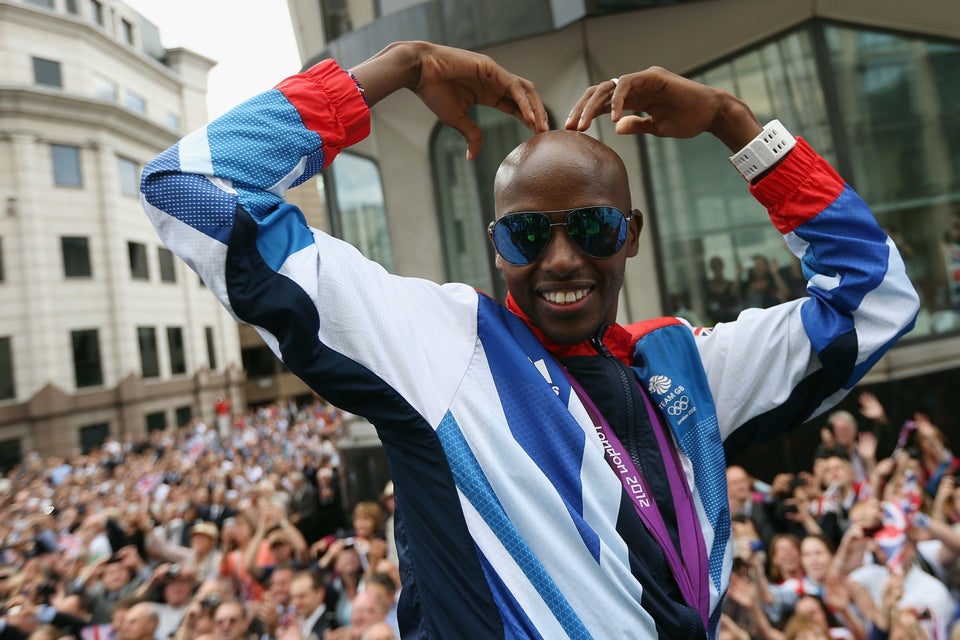 Olympic And Paralympic Athletes Parade Through London
Popular in the Community