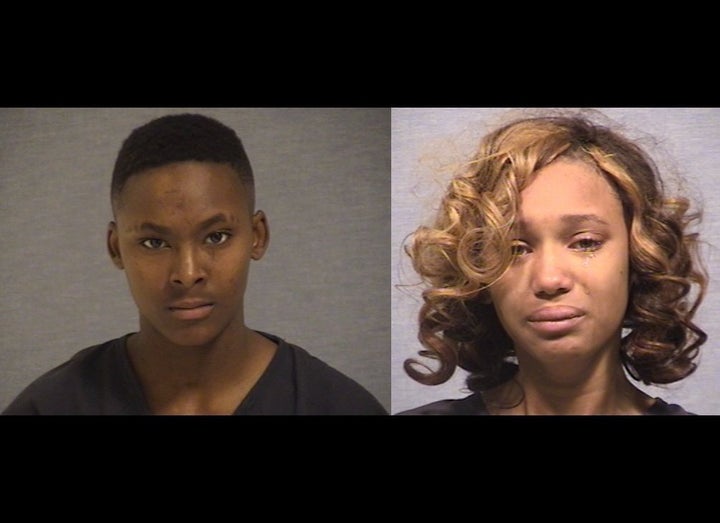 Police in Texas have arrested two teenage girls for the slaying of a 40-year-old man during an alleged hotel "sex party" in Dallas.
Teresa Price, 18, and Tatina Daniels, 17, both of Dallas, have been charged with capital murder in the death of Jesse Morales Jr. of Garland. The homicide occurred on Jan. 23 at the Kingsley Inn and Suites in Garland, about 19 miles northeast of Dallas, police said.
Local police were notified about the homicide Tuesday when authorities in Dallas contacted them and said that Price and Daniels came into their station and told officers about the murder. Garland officers went to the motel and, inside of one of the rooms, discovered Morales' body. He had suffered multiple stab wounds.
After the discovery of the body, Garland police tracked down Price and Daniels and questioned them about the homicide. Authorities are not commenting on what the girls said, but have revealed that the interviews led them to believe the women were responsible for not only killing Morales, but also stealing his belongings and his 1996 Nissan van.
"Detectives believe this [case] involved drugs, alcohol and sex," Garland Police officer Joe Harn told The Huffington Post. "At some point during the night, things got out of hand and led to the stabbing death of Jesse Morales."
Morales' burned out van was later found abandoned in south Garland. Detectives suspect Price and Daniels set fire to the vehicle.
Investigators believe the teen duo may have met their victim online.
"We think it was probably through the computer," Harn said of the girls' association with Morales. "We think that they had talked with each other within the past month and we think this is the first time that they were actually together."
Price and Daniels are being held in the Garland jail without bond. They are expected to make their first court appearance later today.
"We feel like we know some basics of what the motive was, but we're still trying to match the forensic information up and are not commenting on that yet," Harn said.
Calling all HuffPost superfans!
Sign up for membership to become a founding member and help shape HuffPost's next chapter