At Huffington Post, we've seen a number of lesbian, gay, bisexual and transgender (LGBT) rappers making a name for themselves over the past several years.
Now, another gay rapper is aiming to take the industry by storm with his new EP titled "The Great Outdoors: Vol. 1." Terk Lewis was born in Ohio but currently lives in New York City and also works as a dancer and a model. Check out Lewis' Soundcloud below and read the brief interview to learn more his music.
The Huffington Post: What inspired this EP? Terk Lewis: The great outdoors derives a couple of different meanings, including NYC, as it's often referred to as the concrete jungle, Ohio -- my place of birth and the actual great outdoors -- as well as the numerous situations in our everyday lives where people act like animals.
It's about predator/prey relationships in all kinds of contexts.
How does your background in dance inform your music and vice versa? My dance background has taught me how to fuse styles and blur lines... and that's what I wanted to do with this project. I've been experimenting with rapping/singing on everything from dance and EDM tracks to strum n bass "folkie" beats. Dance has also opened my eyes to different music genres. Because of that, a shuffle through my music library could take you from Rachmaninov to Lil Wayne and back again.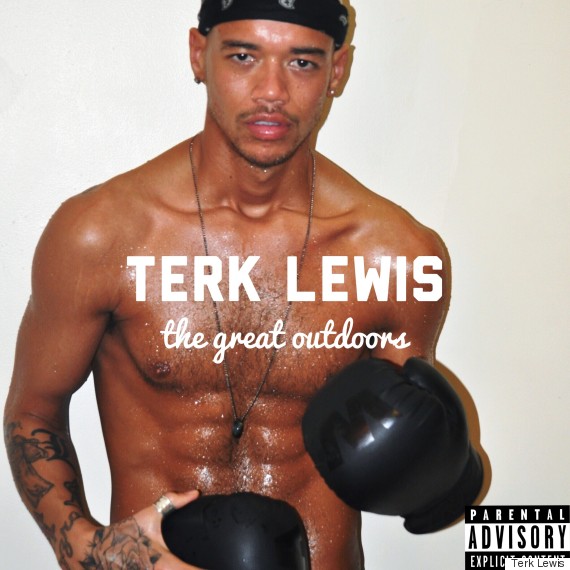 Do you consider yourself a queer (or gay) artist? How does your sexuality influence your work? Sure. But in my art, the same as in my everyday life, I don't get much into labels. Of course, my sexuality influences my work; on this track I rap about some of my NYC antics and "conquests." But I try to write it in an abstract and intelligent way so that my music is accessible, smart and easily relatable. I want my art to surpass sexuality, race and gender.
What's up next for you? The full EP "The Great Outdoors Vol. 1" will hit virtual shelves in the next couple weeks -- I haven't really thought past that. Stay tuned to terklewis.com or follow me on Instagram.
Calling all HuffPost superfans!
Sign up for membership to become a founding member and help shape HuffPost's next chapter
BEFORE YOU GO
PHOTO GALLERY
Pride Anthems 2013