 Salmon and five House cosponsors introduced Joint Resolution 41 on Tuesday. The proposed constitutional amendment would limit House members to three terms and senators to two terms. The legislation, which was referred to the Judiciary Committee, is largely a symbolic move by the lawmakers since it has little chance of getting past committee or being ratified. A constitutional amendment requires support from two-thirds of both chambers of Congress, and three-fourths of the states.
"Not allowing individuals to remain in office for an eternity is an important step we need to take to restore confidence in Congress," Vitter said on the Senate floor when he proposed his term-limit amendment. "It won't be the be-all and end-all for good government reform, but it would help us reconnect with the people."
Joining Salmon as cosponsors of the most recent term-limit bill are Reps. David Schweikert (R-Ariz.), Tom Rice (R-S.C.), Ron DeSantis (R-Fla.), Jim Bridenstine (R-Okla.), Robert Pittenger (R-N.C.).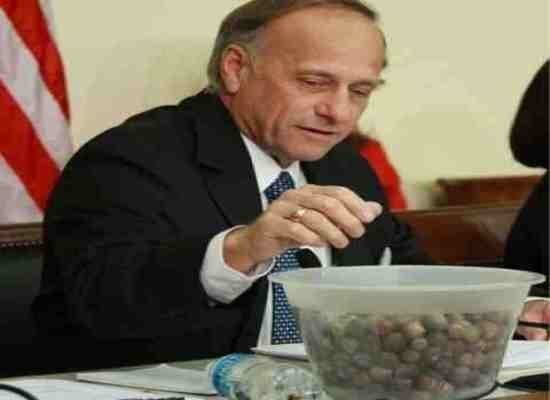 More Crazy Examples of Congressional Theatrics
Popular in the Community