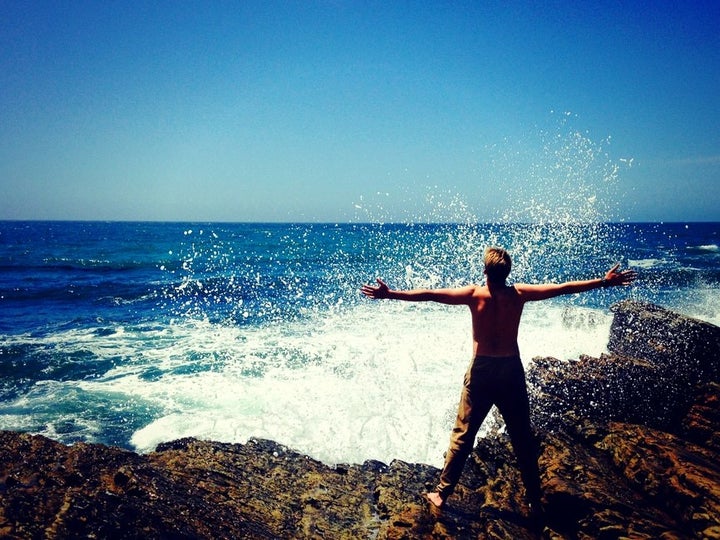 Ricardo Semler, CEO and majority owner of Semco Partners, is known for implementing creative reforms in the areas of workplace culture and education. He also has an intriguing personal practice:
For years, Ricardo Semler has declared Mondays and Thursdays to be his "Terminal Days."
These two days of the week are dedicated to prioritizing what he would do if he were to learn he has a terminal diagnosis. The decision to label 28.5% of the week "Terminal Days" might seem rather grim to many of us. In fact, he says that his wife does not like the term. But without question, his personal commitment to this practice has been life-giving. He says,
On Mondays and Thursdays, I learn how to die. I call them my terminal days. . . one day I could be sitting in front of a doctor who looks at my exams and says, 'Ricardo, things don't look very good. You have six months or a year to live.' And you start thinking about what you would do with this time. And you say, 'I'm going to spend more time with the kids. I'm going to visit these places. I'm going to go up and down mountains and places, and I'm going to do the things I didn't do when I had the time.

But of course, we know these are very bittersweet memories we're going to have. It's going to be very difficult to do. You spend a good part of the time crying, probably. So I said, I'm going to do something else. Every Monday and Thursday, I'm going to use my terminal days. And I will do, during those days, whatever it is I was going to do if I received that piece of news.
I admire that Ricardo Semler has spent his life working to reform systems – including the workplace culture of his own company – so that others may have the freedom to prioritize their lives in similar ways.
We don't all have the privilege or opportunity to step away from work two additional days each week, and we can't all afford to travel the globe. But all of this makes me wonder, what can we do? What is in the realm of possibility, and which choices are ours to make?
Most importantly,
What do we want our lives to mean?
What do we want to prioritize?
What can we do with our time, so we are prioritizing these things now, rather than waiting for some event to wake us up to them?
It may seem grim to label particular weekdays "Terminal Days." But it is wise to know that our days do authentically have an end. So to what end will we live?
Renee Roederer is an ordained PC(USA) minister and the founding organizer of Michigan Nones and Dones, a community for people who are "spiritually curious but institutionally suspicious." This community in Southeast Michigan includes people who are religiously unaffiliated (the Nones), people who have left established forms of institutional churches (the Dones), and people who remain connected to particular faith traditions but seek new, emerging visions for their expression.
Related
Popular in the Community