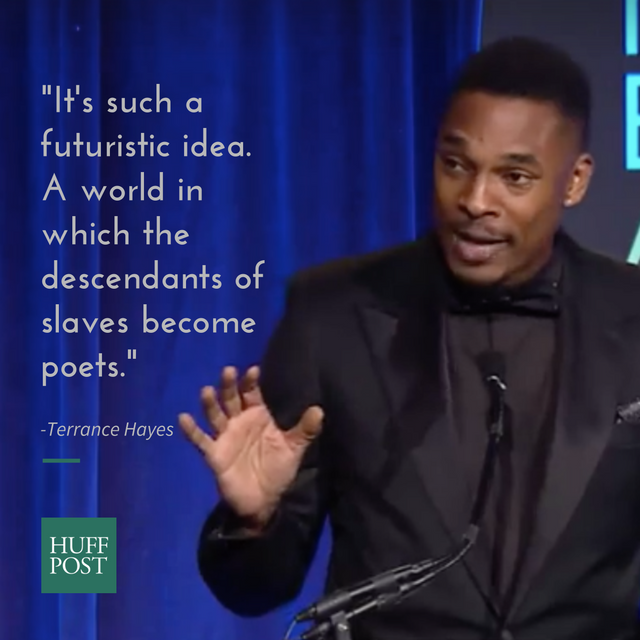 Just a week after a presidential election that has left many marginalized communities reeling, award-winning poet Terrance Hayes gave a searing speech at the 2016 National Book Awards that asked the audience to "be the dogs guarding the house" for black writers.
Speaking to a crowd of authors, publishers, and arts patrons on Wednesday night, Hayes presented the National Book Foundation's Literarian Award to Cave Canem Foundation, a nonprofit that supports black poets. In his wide-ranging yet pointed introductory remarks, he shed light on the history and necessity of poetry by and for black people.
Hayes cited the Latin meaning of Cave Canem ― "beware of the dog" ― and the warning's presence in a mosaic at Pompeii's House of the Tragic Poet.
"What does it mean to be the dog guarding the house of poetry?" he asked, before segueing into a discourse on the evolution of black American poetry in the face of slavery, oppression, and brutality. "It's such a futuristic idea," he said. "A world in which the descendants of slaves become poets."
Quoting Lucille Clifton, and Elizabeth Bishop's description of poetry as "a way of thinking with one's feelings," he remarked, "Imagine 20 years of thinking with one's feelings while someone is trying to kill you."
Cave Canem, founded by Toi Derricotte and Cornelius Eady in 1996, set out to create a safe, welcoming space for black poets, by bringing them into dialogue with each other and championing their voices. "Cave Canem is a fortification of your language, your history, your future," declared Hayes. "We must be the dog that guards the house. We must be the bark and the bite."
"What would happen," he asked, "if you brought a bunch of black poets together in a safe place?" This is the mission of Cave Canem, but it's also a galvanizing question for book lovers looking for ways to offer support within the literary community during a time many find threatening.
Watch Hayes's powerful words:
To see Hayes's speech, start at 26:30 ― or watch the whole video!
Related
Before You Go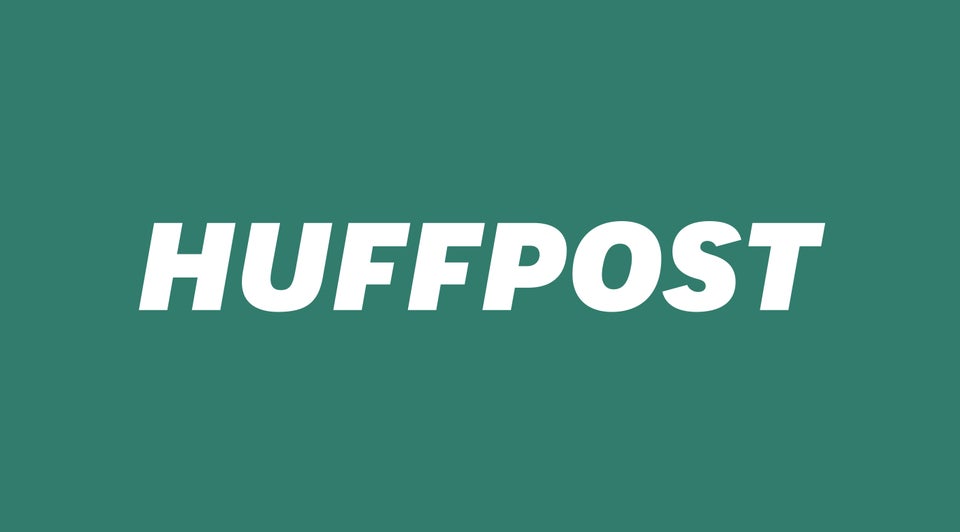 9 Dynamic Poems You Need To Hear This Black History Month
Popular in the Community