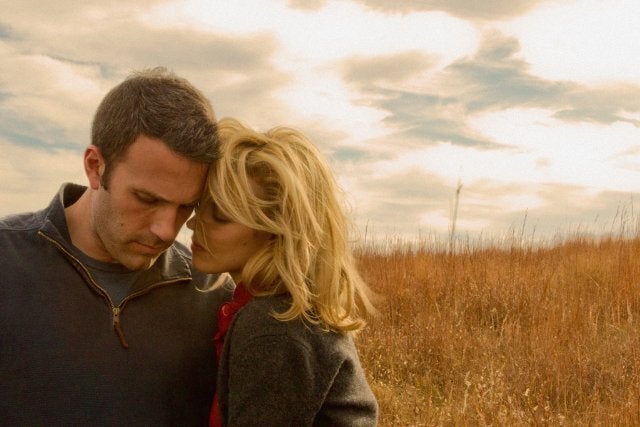 No wonder? At the Venice Film Festival premiere of "To the Wonder" -- Terrence's Malick's second film to debut in the last 16 months, but only sixth since 1973 -- audience members reportedly booed the romantic drama, much to the consternation of some critics in attendance.
Film critic Guy Lodge was equally appalled.
"Enough with the booing, people," Lodge tweeted. "You're professionals. Supposedly. Shut the f--k up."
The polarized response to Malick's latest shouldn't be too much of a surprise. Last week, "To the Wonder" star Ben Affleck told press at the Telluride Film Festival that Malick's film "makes 'Tree of Life' look like 'Transformers.'"
With the barest shards of dialogue to speak, Neil holds his women tight when love is strong, approaches them with concerned sympathy when they turn unhappy and broods in corners or while driving a car once a rupture looks inevitable. Regardless of whether there was once more for the character to do on the scripted page, the film as edited concentrates almost entirely on the women and makes Neil look like an ineffectual bystander. Of course, Malick has a history of drastically cutting down male roles; he essentially eliminated Adrien Brody's leading role from The Thin Red Line, and Sean Penn didn't fare too well in The Tree of Life. Here, it could have been a stand-in for all it matters, as Affleck isn't given a chance.
Despite detractors, some critics adored "To the Wonder," even more than "Tree of Life."
"To the Wonder" is structurally a more modest, more linear film than "Tree" -- no dinosaurs here, folks, though fans of sea turtles should prick up their ears -- but it's no less vulnerable to charges of excessive preciosity, particularly from those whose secularity applies to churches beyond the House of Malick.
Of course, this isn't the first time Malick's work has been given the Bronx cheer. At the Cannes Film Festival last year, "The Tree of Life" was also booed by restless audience members. Not that it mattered: "Tree of Life" won the Palme d'Or award at Cannes, and later picked up a Best Picture nomination at the 84th annual Academy Awards.
"To the Wonder" does not yet have U.S. distribution. It will screen again at the Toronto International Film Festival.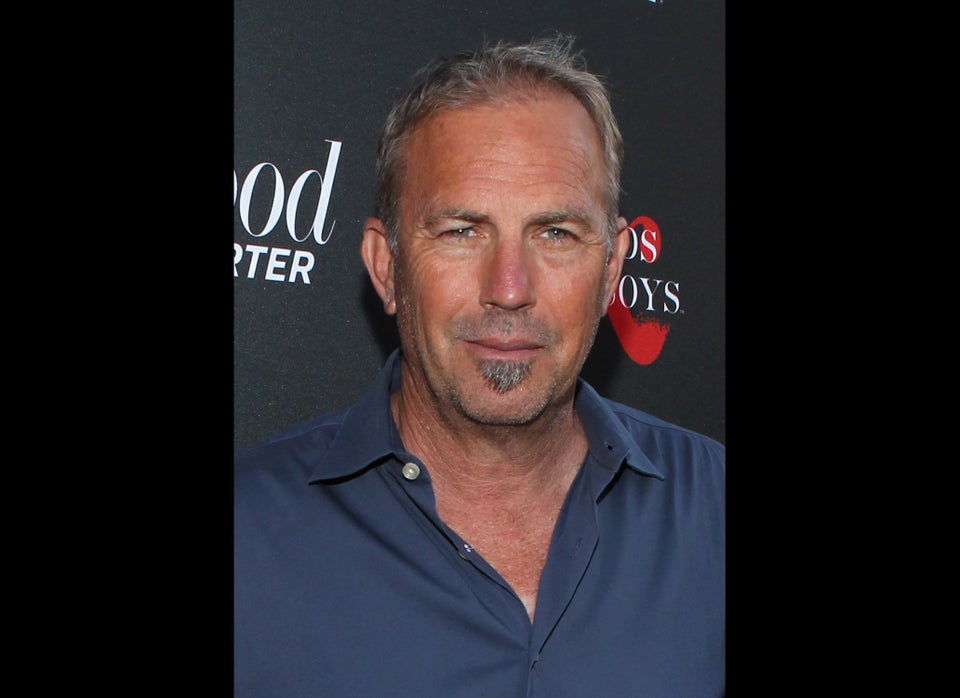 Actors Cut From Films
Popular in the Community