Talk about bad timing for Terri Lynn Land.
A 2010 video of Michigan's likely Republican Senate candidate surfaced on Equal Pay Day on Tuesday. The video shows Land, then Michigan's secretary of state, telling an audience that women aren't actually interested in fighting for equal pay.
"Well, we all like to be paid more and that's great, but the reality is that women have a different lifestyle," Land said at the 2010 Senior Women's Club event. "They have kids. They have to take them to get dentist appointments, doctors appointments, all those kinds of things. And they're more interested in flexibility in a job than pay."
Women make 74 cents to every dollar a man makes for work in Michigan, according to a 2013 study conducted by the National Women's Law Center. In that study, Michigan is ranked 45 out of 50 states and the District of Columbia in terms of how much women are paid compared with men.
"Equal Pay Day serves as a grim reminder of Terri Lynn Land's failure to support paycheck fairness and her starring role in ensuring that Michigan women still face a 26 percent wage gap," Regan Page, spokeswoman at the Democratic Senatorial Campaign Committee, said in a Tuesday statement.
Land and her biggest rival for Michigan's available U.S. Senate seat, Rep. Gary Peters (D-Mich.), have both attracted dollars from national groups in what's been called one of the country's hottest midterm campaigns. Their race could decide which party has a majority in the Senate after midterms.
American Bridge 21st Century, which publicized the video, is a liberal super PAC that conducts opposition research on behalf of Democratic candidates and liberal issues, according to FactCheck.org. The fundraising group itself was created by MediaMatters founder David Brock. Its largest donors include George Soros, Loral Space & Communications, Bonanza Oil and several labor unions.
Americans for Prosperity, an alleged "dark money" nonprofit affiliated with the Koch brothers, spent over a million dollars on an ad buy accusing Peters of "hurting American families" by supporting Obamacare.
Although many polls of the race between Peters and Land have been close, Land may be winning when it comes to fundraising. The Detroit News reported that Land raised $1.5 million in the first three months of 2014, including a $100,000 donation to her own campaign. Peters did not disclose his fundraising numbers to the publication.
Before You Go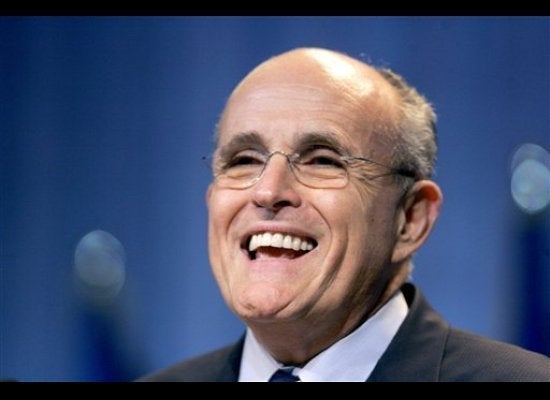 Out-Of-Touch Politicians
Popular in the Community