The director of Arizona's Department of Veterans' Services resigned on Wednesday after the woman he hired to coordinate a female veterans' conference, former State Rep. Terri Proud (R), said that women may be less suited to serve in combat because of their menstrual cycles.
"Women have certain things during the month I'm not sure they should be out there dealing with," Proud told the Arizona Senora News Service on Tuesday. "I don't know how to address that topic in a very diplomatic manner."
Proud was fired for the comment that led to director Joey Strickland's resignation. A spokesman for Gov. Jan Brewer (R) told the News Service that the governor's office had specifically told Strickland not to hire Proud in the first place.
"Col. Strickland was given very specific instructions about a year ago to avoid hiring this individual," Matt Benson, Brewer's spokesman, told the News Service. "He chose to do so anyway and unfortunately that individual's questionable judgment was on display this week with some ill chosen public remarks regarding women in the military."
Proud had been a controversial figure in the state legislature, notoriously telling one constituent in an email that women should be required to watch an abortion procedure before legally being permitted to have one.
"Personally I'd like to make a law that mandates a woman watch an abortion being performed prior to having a 'surgical procedure,'" Proud wrote at the time. "If it's not a life it shouldn't matter, if it doesn't harm a woman then she shouldn't care, and don't we want more transparency and education in the medical profession anyway?"
Proud told the News Service that her recent controversial comment about women in combat was not meant to be taken seriously and that Brewer's decision to fire her is "asinine" and "wrong."
"I don't have a problem with women being on the front line if that's their choice," she said. "I'm not going to sit there and say, 'No you don't have that right.' I was making a funny comment, 'What are they going to do?'"
Before You Go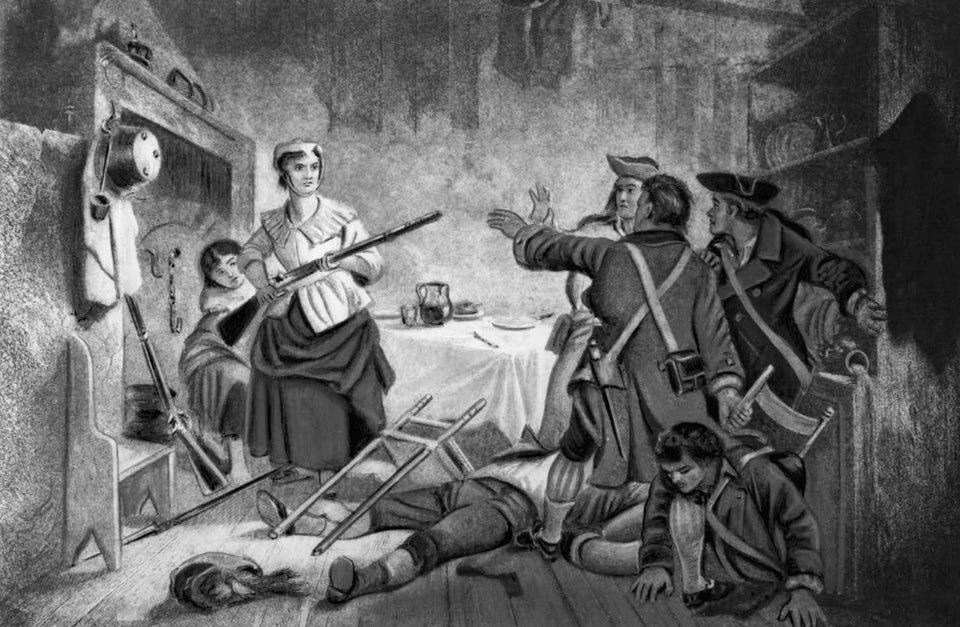 U.S. Service Women Through The Years
Popular in the Community