If you love the art of photography, and if you know its major players of the last 50 years, then the name Josef Koudelka will certainly ring a bell. And if you go through the retrospective exhibition of his photographs at the Getty Museum, this bell will ring especially loud. Now that we are celebrating the 25th anniversary of the fall of the Berlin wall, which evokes the memory of the Cold War, this Getty exhibition is particularly timely.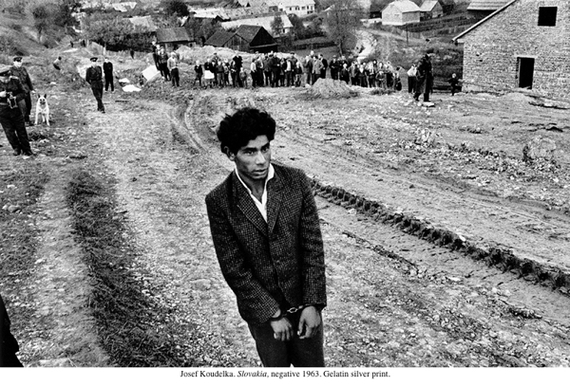 Born in Czechoslovakia in 1938, Josef Koudelka is an extremely gifted and prolific artist, whose black and white photographs miraculously combine decisive and often painful moments of documentary with the beauty of elegantly controlled compositions. During the 1960's, he spent a considerable amount of time in Gypsy (Roma) villages in Eastern Europe, which resulted in one of the best-known bodies of his works.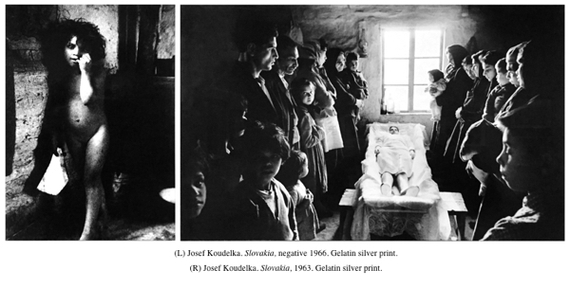 These images are simply timeless. If I didn't know better, I would believe that these moments, captured by Koudelka's camera, took place not decades, but centuries ago. And the dramatic contrast in these photographs --between melancholic whites and dark, moody blacks --bring to mind masterpieces of Baroque art. I suspect that if Caravaggio had access to a camera, that's exactly the kind of photography he would create.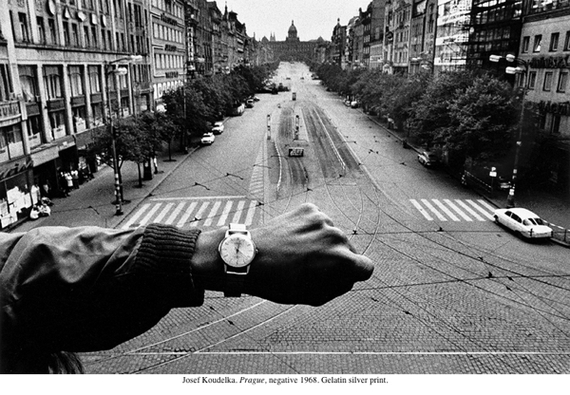 The crash of Prague Spring by Soviet forces in 1968 is undeniably one of the most painful memories of the Cold War, and Josef Koudelka --with camera in hand --was in the very midst of the conflict documenting the devastating occupation.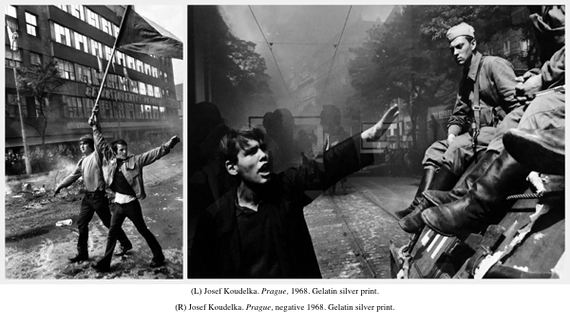 In 1970, he made his way out of Czechoslovakia and found asylum in the United Kingdom. For years, his photos of the Soviet occupation of Prague were used in newspapers and magazines around the world, but out of fear of reprisal for himself and his family, these photos were credited anonymously as "P.P.," standing for "Prague Photographer."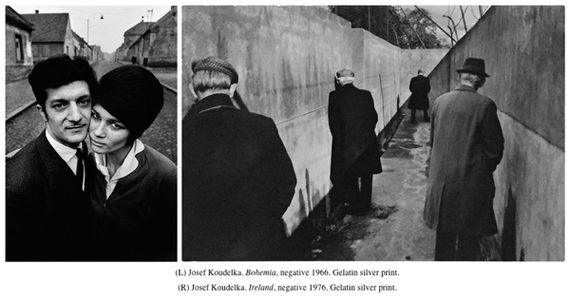 And now, if you pardon me for switching gears so suddenly, I want to introduce you to not one, but two absolutely gorgeous ladies visiting LA in the coming weeks. Trust me, you will be delighted to make their acquaintances. But be sure to be on your best behavior and dressed accordingly. Both ladies are proper Parisians, whose beauty was captured by Edouard Manet in the last quarter of the 19th century.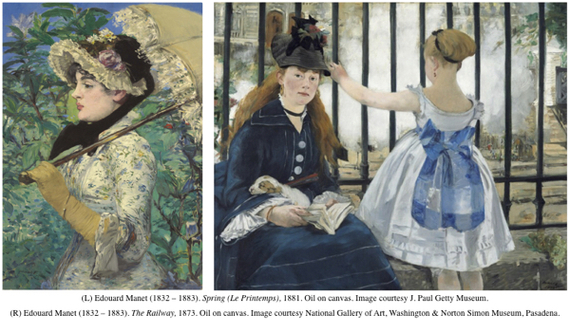 One of them (Spring, 1881), strolling through a garden with an umbrella resting on her shoulder, comes to LA to grace the walls of the Getty Museum, which paid $65 million to acquire her. The second beauty (The Railway, 1873), is visiting us courtesy of the National Gallery of Art in Washington, and she will be hosted by the Norton Simon Museum in Pasadena for just a few months. I remember admiring her in this gorgeous painting when it was shown at the Hermitage Museum in St. Petersburg in the early 1970's. It was a part of the traveling exhibition, "One Hundred Masterpieces from American Museums." And ironically, it was at the height of the Cold War. The good ol' days...
All photos courtesy of J. Paul Getty Museum unless otherwise noted.
To learn about Edward's Fine Art of Art Collecting Classes, please visit his website. You can also read The New York Times article about his classes here.
Edward Goldman is an art critic and the host of Art Talk, a program on art and culture for NPR affiliate KCRW 89.9 FM. To listen to the complete show and hear Edward's charming Russian accent, click here.
REAL LIFE. REAL NEWS. REAL VOICES.
Help us tell more of the stories that matter from voices that too often remain unheard.