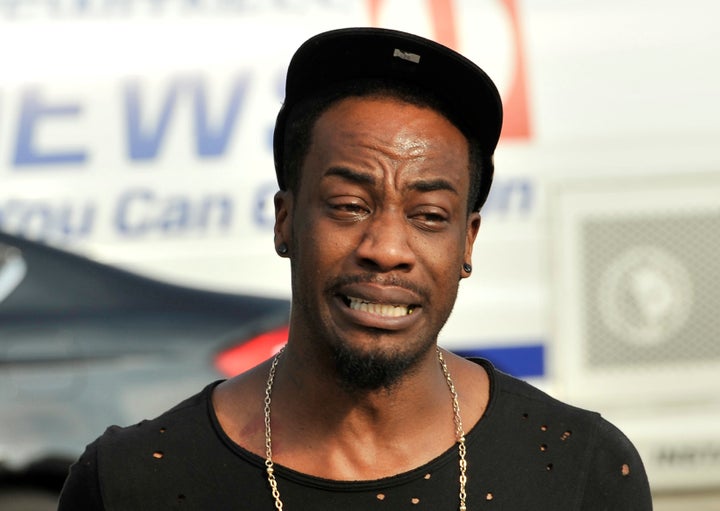 Gunman Omar Mateen killed 49 people and injured 53 others when he opened fire at a popular gay nightclub in Orlando, Florida. Mateen was fatally shot by police.

Police have notified the next of kin for nearly all of the victims.

The FBI had questioned Mateen twice in the past, but he still legally obtained guns.

President Barack Obama said there were no links to a larger terror plot but that Mateen was inspired by "extremist information."
ORLANDO, Fla. -- Harrowing new details emerged Monday about the man who killed 49 people and injured another 53 at an iconic gay club in Orlando, Florida, in an hourslong attack that has been described as the worst mass shooting on U.S. soil.
Authorities have been reaching out to families of the victims as many wait for news about loved ones feared dead after the shooting. By Monday afternoon, police had notified the next of kin for about 46 victims.
The Pulse club, known as a lifeline for Orlando's LGBTQ community, was packed early Sunday morning when gunman Omar Mateen stormed in, taking dozens of people hostage before dialing 911 from the venue's bathroom. Mateen was fatally shot by authorities, who burst into the club after he threatened more lives and suggested he was wearing explosives.
Investigation
President Barack Obama on Monday denied claims that Mateen was participating in a larger terror plot.
"The one thing that we can say is that this is being treated as a terrorist investigation," Obama said. "It appears that the shooter was inspired by various extremist information that was disseminated over the internet."
FBI Director James Comey echoed Obama's statement in a news conference, saying there is so far "no indication that this was a plot directed outside the United States."
Mateen called 911 twice early Sunday from the scene, Comey said. He first called and hung up; then he called back and spoke briefly with a dispatcher before hanging up again. Finally, the dispatcher called him back and they spoke.
During these calls, Comey said, Mateen pledged solidarity with the Tsarnaev brothers, who were responsible for the Boston marathon bombing, and with a Florida man who died in a suicide bombing while fighting for the al Nusra front, a terror organization linked to al Qaeda that is battling the Syrian government.
Timeline
Mateen entered the club around 2 a.m. Sunday with a semi-automatic Sig Sauer MCX rifle and handgun. He began shooting, and at one point entered a gunfight with an armed, off-duty officer. Mateen left the building, then went back in, where the violence turned into a hostage situation, said Orlando Police Chief John Mina.
Mateen retreated to the bathroom, where he appeared to have held 15 to 20 people hostage.
José Colom, 48, lives down the street from Pulse and was near the club when the shooter arrived. He said Mateen drove up, appeared to change clothing in his car, then emerged with weapons in his hands. He shot three people outside before entering the building, Colom said.
During a press conference Monday, Mina described Mateen as "cool and calm" in a conversation with negotiators, in which they discussed bombs, explosives and the so-called Islamic State.
"We believed that further loss of life was imminent," Mina added. He said that prompted a SWAT team to detonate an explosive on a bathroom wall, and expand the hole using an armored vehicle to allow people to escape.
"We were able to rescue dozens and dozens of people who came out of that hole," Mina added. "The suspect came out of that hole himself carrying a handgun and a long gun."
A short time later, officers killed Mateen in a gunfire battle.
A total of 11 officers exchanged fire with Mateen, and all have been removed from duty, as is protocol for officer-involved shootings.
Mateen purchased a handgun and the Sig Sauer MCX approximately one week before the shooting, according to the Bureau of Alcohol, Tobacco, Firearms and Explosives. Despite being questioned by the FBI in 2013 for suspected terrorist ties, then again in 2014, Mateen was still able to obtain the guns legally.
The semi-automatic assault weapon Mateen used was similar to the AR-15, yet another legally obtainable weapon used in a number of other tragedies. It was used to kill schoolchildren at Sandy Hook Elementary School in Newtown, Connecticut; moviegoers in Aurora, Colorado; and office workers at a social services center in San Bernardino, California.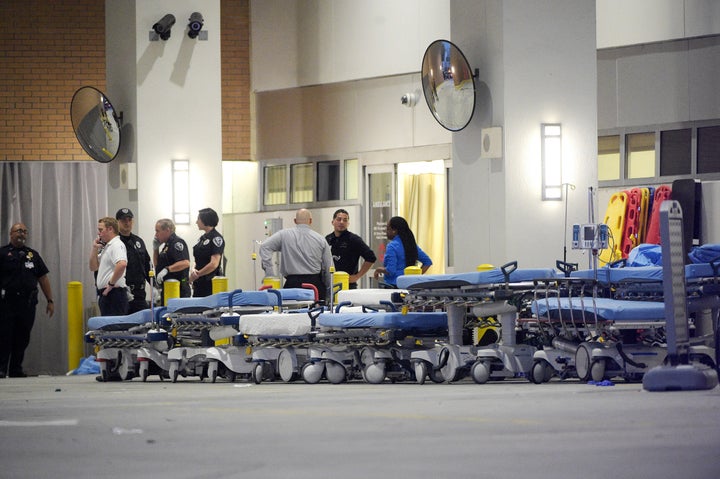 Warning Signs
Several accounts of Mateen's disposition before the attack have cast the man as a dangerous figure who set off warning bells at home and in the workplace.
In an interview with The Washington Post, Mateen's ex-wife said he was an abusive husband who routinely beat her during their marriage.
"He was not a stable person," said the woman, who requested to remain anonymous out of fears for her safety. "He would just come home and start beating me up because the laundry wasn't finished or something like that."
In May 2013, while Mateen was working as a security guard at a Florida courthouse, the FBI investigated him for inflammatory comments he made to co-workers.
Comey said Mateen told co-workers that he had hoped that "law enforcement would raid his apartment and assault his wife and child so he could murder himself." The gunman also mentioned that his family had ties to al Qaeda and Hezbollah. During an interview with FBI agents, Mateen said he made the comments because he believed he was being teased for being Muslim.
Daniel Gilroy, who previously worked with Mateen as a security guard, told the Los Angeles Times he complained to their employer "multiple times that he was dangerous," including one incident where Mateen said he wanted to kill black people. Gilroy said that women, Jewish people and queer people all equally angered Mateen.
"You meet bigots," Gilroy said. "But he was above and beyond. He was always angry, sweating, just angry at the world."
The FBI investigated Mateen again in 2014 amid concerns he had ties to American suicide bomber Moner Mohammad Abusalha. The investigation was eventually closed.
Pulse Is A Place Of "Love And Acceptance"
Pulse's co-owner Barbara Poma expressed her "profound sadness" over the tragedy in a statement on the club's website.
"From the beginning, Pulse has served as a place of love and acceptance for the LGBTQ community," she said. "I want to express my profound sadness and condolences to all who have lost loved ones. Please know that my grief and heart are with you."
Local blood banks in Orlando have been flooded with volunteers and donors.
Equality Florida, an LGBTQ civil rights organization, set up a GoFundMe account for the victims of the shooting. The donation page had raised more than $1 million as of midday Monday.
Nina Golgowski, Nick Visser and Reuters contributed to this report.
This piece has been updated with information from the police about the type of assault weapon the suspect used.
CORRECTION: An earlier version of this article incorrectly referred to Gov. Scott Walker asking for a moment of silence. Walker is the governor of Wisconsin, not the governor of Florida.
Related
Before You Go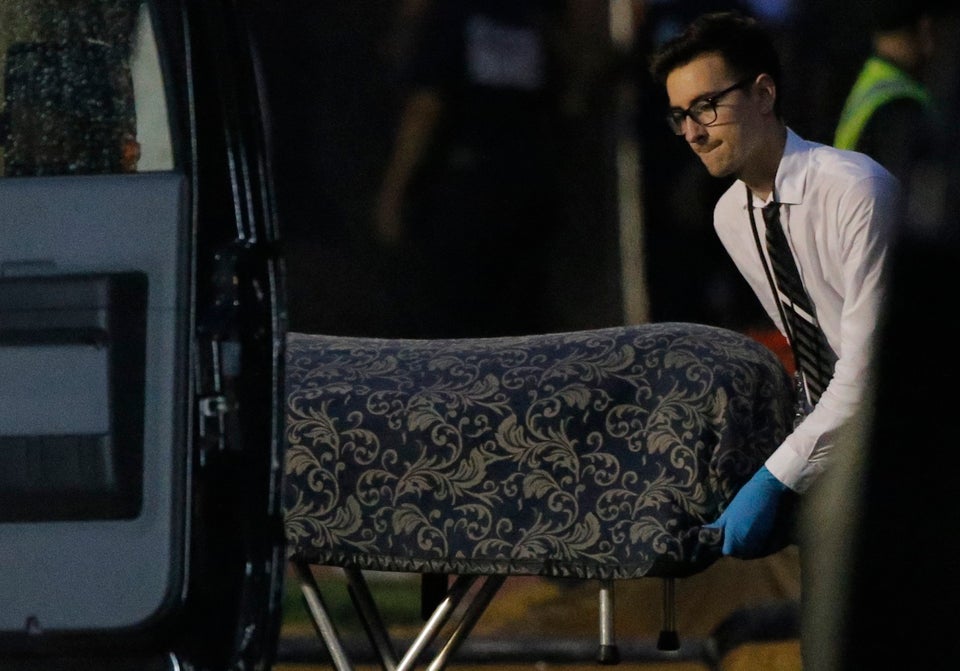 Orlando Shootings
Popular in the Community