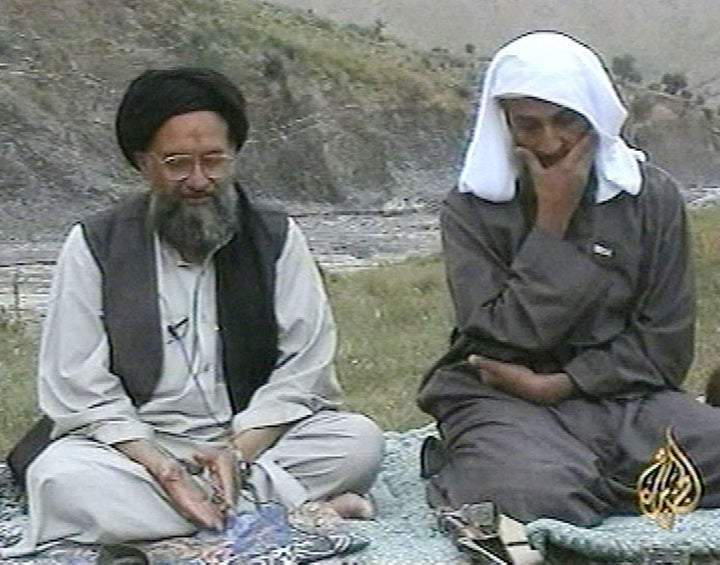 The news of a specific, credible, yet uncorroborated terrorist threat to coincide with the tenth anniversary period of the 9/11 attacks highlights the amorphous nature of the contemporary risk landscape. This alert involving possible unnamed Pakistani U.S. residents armed with vehicular bombs targeting metropolitan New York or Washington, DC highlights one of two types of potential threats. Around the time of the 9/11 attacks the main terror risk involved a more centralized and offensively oriented al Qaeda organization that had a cadre of trained and foreign directed assailants. While al Qaeda would still like to dispatch their own operatives and may still have a dangerous capacity to do so, al Qaeda inspired plotters, rather than al Qaeda directed plotters have actually become more numerous over the last several years.
Though far less potent today, Al Qaeda, even in a diminished form, or some of its regional affiliates like al Qaeda in the Arabian Peninsula (AQAP) or Somalia's al Shabaab could have the capacity to direct and dispatch a small number of terrorists to the American homeland to successfully undertake fatal mass attacks. This is despite the organization's significant degradation and the United States government's noteworthy, though incomplete improvements. Many have noted that al Qaeda assets and leadership have been degraded to a point that its leadership is in a fierce battle for its own survival. Amy Zegart acknowledged this point, but correctly maintained in a Los Angeles Times OpEd that to describe Al Qaeda as defeated is misleadingly dangerous:
Yes, the United States has made great strides in the last decade to harden targets, improve intelligence and degrade the capabilities of violent Islamist extremists. Osama bin Laden's death was a major accomplishment. But the fight is nowhere close to being won, and America's most perilous times may lie ahead.
While al Qaeda has not been able to replicate the 9/11 attacks or even smaller mass casualty events such as the 2004 Madrid train bombings or the 2005 London terror attacks, it would be foolhardy to suggest that a diminished organization translates into a concomitant eradication of the Salafist mass terror threat to the West, either by the organization itself, or alternatively by those who it inspires.
Al Qaeda's most acute ongoing threat to America, may not just be in it's continuing desire or capacity to orchestrate its own to commit attacks here, but rather in its ability to get its supporters to recruit and attack for them. Ten years ago a much more potent al Qaeda organization still had a virtually complete inability to harness the Internet to reach disaffected youth in the United States in English in a compelling manner that actually presented a tangible threat. That has now changed, and has made more autonomous small cells and loners more of a threat than they have previously been.
UK Seeds of Hate Take Root In America One of the key pioneers in harnessing a dangerous, but very small sliver of American youth to religious extremism is a notorious English speaking hate cleric named Omar Bakri Mohammed, 52. Bakri has consistently praised Osama bin Laden, as well as the "Magnificent 19" 9/11 terrorists, blamed the 2005 London tube bombings on the British government and people and has said Tony Blair and George Bush should be condemned rather than Bin Laden. He has also preached: "The jihad is halal [permissible] for the Muslims wherever they are, the whole ummah [Muslim community] wherever they are. OK brothers - wherever you are, do it."
In August 2010, Paul Cruickshank wrote in West Point's Counter Terrorism Sentinel:
An emerging network of radical preachers, demagogues, bloggers, and activists are attempting to disseminate extremist ideas among Muslim youth in the United States. Largely excluded from the country's mosques, they spread their message on the streets, outside the mosque, in small gatherings in private residences, on campuses and above all online, taking full advantage of new social media platforms to maximize their reach. They are a loose constellation of individuals, but have a clear center of gravity in two extremist groups that operate freely and openly in New York City.

The groups in question--the Islamic Thinkers Society (ITS) and Revolution Muslim (RM), both affiliated with the British extremist organization al-Muhajiroun--are increasingly appearing in counterterrorism investigations.
Bakri's banned British group al Muhajiroun's tiny American affiliate was a precursor to three small New York extremist groups, the Islamic Thinker's Society, the now-defunct Revolution Muslim, and its successor Islampolicy. Two members of the original New York affiliate of al Muhajiroun, Syed Hashimi and Mohammed Junaid Babar, whose mother was nearly killed in the 9/11 attacks, were sentenced to federal prison in the United States for their role in traveling overseas to aid al Qaeda. In addition to numerous postings, Bakri has appeared as a main speaker over in 2010 and 2011in at least two major live global extremist American directed Internet web conferences.
Born in Syria in 1958 the "Totenham Ayatollah," was considered Al Qaeda's most prominent spiritual supporter in the United Kingdom. In 2005 he was banned from returning there after he made a trip to visit his mother in Lebanon. Al Muhajiroun, which was disbanded in 2004 following a government pronouncement of its upcoming prohibition, was relaunched by followers and banned under different names, until getting banned again in 2010. Bakri was crucial in the empowerment of other notorious British radicals, including Abu Hamza al Masri, the former Imam at the Finsbury Park Mosque and vigorous bin Laden supporter who held 9/11 commemorative celebrations and preached that killings of non believers "kafirs" is justifiable.
While Bakri has been confined to Lebanon, his seeds of radicalism sprouted without him on both sides of the Atlantic. Interestingly, one of his most influential ideological progeny in the United States is a converted Orthodox Jew named Yousef al-Khattab. Al-Khattab, formerly known as Joseph Leonard Cohen, is a 43 year old who cofounded the influential, but now defunct radical Revolution Muslim website with another convert and Columbia University grad named Younes Abdullah Muhammad in 2008.
Small Revolution Muslim Group Attracted Dangerous Sliver of Radicals He was also active in another New York extremist group, Islamic Thinkers Society, before coming to Revolution Muslim. The Islamic Thinker's Society started in August 2004 when Omar Bakri Muhammad requested his American followers drop the name Muhajiroun because its British sister organization was under fire there and about to be disbanded. According to a May 13, 2011 FBI affidavit Revolution Muslim was formed "with the publicly stated goals of establishing Islamic law in the U.S., destroying Israel, and taking al-Qaida's message to the masses." Al-Khattab's website "humor" included tasteless skits with him laughing over the violent death of an American serviceman in Iraq while holding an American flag or staging a puppet show depicting the beheading of Wall Street Journal reporter Daniel Pearl. He also lavished praise Osama bin Laden and on "officer and gentleman" alleged Fort Hood Shooter Nidal Hasan.
Revolution Muslim cofounder Younes Abdullah Muhammad shared a common history. Both were converts who had previous affiliations with the Islamic Thinkers Society. Mohammad is a former Brooklyn resident and Grateful Dead fan previously known as Jesse Curtis Morton. He reportedly holds a masters degree from Columbia University's School of International and Public Affairs. In Mid May 2011 while in Morocco, Muhammad was charged in the United States with making threats over the Internet towards South Park producers Matt Stone and Trey Parker in April of the previous year. In "By All Means Necessary," a 27 page mission statement released on December 7, 2008 he lays out the organization's vision for the establishment of an Islamic state and waging a response to the West's "War on Islam." In it he not only praises deceased Muslim Brotherhood icon Egyptian Sayyid Qutb and al Qaeda's Osama bin Laden, but also the "19 blessed souls [who on September 11] sacrificed their selves in a preemptive and retaliatory attack on America's military, economic and government capitals."
In October 2010, NPR reported, "Of the two-dozen homegrown plots in the United States in the past year, Revolution Muslim was linked to one-third of them." Dangerous Jihadists linked to either al-Khattab or Revolution Muslim include:
Pennsylvania convert "Jihad Jane" Colleen LaRose, 48, who plead guilty to the attempted murder of Dutch cartoonist Lars Vilks.
Virginia convert Zachary Chesser, 21, aka Abu Talhah al-Amrikee, a Samir Khan associate, who was sentenced to 25 years in federal prison in February for posting threats relating to the cartoon South Park and for his support of and attempted membership in Somalia al Qaeda affiliate al-Shabab. He was arrested as he was leaving on a flight to Africa.
Convert Antonio Martnez, 21, aka Muhammad Hussain, charged in January for a plot to bomb an Armed Forces recruiting station in Cantonsville, Maryland.
Bryant Michael Vinas, 28, aka Bashir al-Ameriki, truck driver, converted Catholic and former Boy Scout pleaded guilty to three charges in connection to an al Qaeda plot to bomb the Long Island Rail Road
Tarek Mehana, 28, an Egyptian Massachusetts pharmacist arrested by federal authorities on October 21, 2009 for plotting jihad attacks against U.S. shopping malls and soldiers in Iraq.
American Born Hate Inspires Anwar al Awalki, 40, is an influential English speaking New Mexico born radical Yemeni cleric who also has harnessed the internet to promote violent Jihad, most recently on behalf of his terrorist organization, Al Qaeda in the Arabian Peninsula (AQAP), which was formed in January 2009. Because of his command of English, his excellent rhetorical skills and his ubiquity online Al Awalki is arguably the most important inspirational figure to a small, but growing new breed of internet savvy disaffected young adults in the North America and Britain. As FBI director Robert Mueller told the Senate in September 2010, "The Internet has expanded as a platform for spreading extremist propaganda, a tool for online recruiting, and a medium for social networking with like-minded violent extremists, all of which may be contributing to the pronounced state of radicalization inside the United States."
In addition to al Awalki's uncontroversial earlier lectures on religion, an array of his radical English language jihadist exhortations have been available online including on Youtube videos, on the own defunct websites anwar-awlaki.com and Revolution Muslim, the Internet essay compilation Jihad Recollections, the internet magazine Inspire and in essays like the 2009 44 Ways to Support Jihad and May Our Souls Be Sacrificed for You. DHS Secretary Janet Napolitano told the Senate in Febrauary 2011, "The threat continues to evolve and in some ways the threat today may be at its most heightened state since the attacks nearly 10 years ago." Now former National Counter Terrorism Center director Michael Leiter also told congress during those same hearings that AQAP was the biggest threat and that the its violence embracing Inspire magazine "is spiffy." But dangerous. He contended "It's got great graphics and in some sense we think probably speaks to individuals who are like to be radicalized."
The magazine appears to be the work of Al Awalki and Samir Khan, an American techno whiz who wrote on the Revolution Muslim and other radical websites before allegedly fleeing North Carolina for Yemen to help AQAP in the Fall of 2009. Authorities believe Khan is behind al Qaeda's new slick online English magazine, Inspire that debuted in the summer of 2010. The magazine's professional production values and youth oriented focus make it a cause for concern for federal authorities. There have been six editions that include such content as an interview with Anwar Awalki and an article entitled "How to make a Bomb in the Kitchen of Your Mom," as well as other articles encouraging readers to "mow down" people with cars and how to destroy buildings. The bomb making instructions were allegedly hacked recently by British spies who replaced it with a recipe for cupcakes. It is believed that a federal grand jury is meeting in North Carolina to investigate whether there is enough evidence to indict Khan for aiding al Qaeda. Another Texas Fort Hood area plotter from earlier this summer is reported to have had Inspire Magazine materials in his possession.
Al Awalki, who called the alleged 2009 Fort Hood shooter a "hero" has also denounced his birth country:
I, for one, was born in the U.S. I lived in the U.S. for 21 years. America was my home. I was a preacher of Islam involved in nonviolent Islamic activism. However, with the American invasion of Iraq and continued U.S. aggression against Muslims, I could not reconcile between living in the U.S. and being a Muslim, and I eventually came to the conclusion that jihad against America is binding upon myself, just as it is binding on every other able Muslim.
The U.S. is leading the war against terrorism, which in reality is a war against Islam.
Al Awlaki has been tied to at least fifteen terrorist plots including the May 2010 attempted car bombing of New York's Times Square by Pakistani American Faisal Shahzad, the December 2009 attempted plane "underwear" bombing over Detroit by Umar Abdul-Mutallab, and November 2009 Fort Hood, Texas shooting by Nidal Hassan that left 13 dead and 30 injured. The London Daily Telegraph stated, "Alwaki's lectures have been found in possession of almost every radical Islamist who has executed, or attempted to execute, attacks on Western targets." Al Alwaki's contacts also include at least two of the 9/11 hijackers who crashed a 757 into the Pentagon on September 11 killing 184 people. Saudi Arabians Khalid al-Midhar and Nawaq Alhazmi, were followers of Awlaki in both California, where they took flying lessons, and Virginia prior to 9/11.
As new FBI Assistant Director for Counterterrorism Mark F. Giuliano told an audience at the Washington Institute for Near East Policy in April:
AQAP leaders such as Anwar Awlaki and Samir Khan have published articles on the Internet detailing their intent to strike the United States. Several key AQAP figures were born or educated in the United States and understand our culture, our limitations, our security protocols, and our vulnerabilities. They use this understanding to develop and refine new tactics and techniques to defeat our security measures and attack us. AQAP also understands and expertly exploits social media to share their knowledge with others of similar mindsets. They realize the importance and value of reaching English speaking audiences and are using the group's marketing skills to inspire individuals to attack within the homeland. In many cases they are attempting to provide them with the knowledge to do so, without having to travel or train abroad....I do not think this nation has ever faced a more fluid, more dynamic, or more complex terrorism threat.
Worst Terrorist Incidents Directed Towards Americans by U.S. Deaths

1. 9/11 Attacks, Incendiary Bombing by Aircraft, NY, DC, PA 2973 killed, 9/11/ 2001 Al Qaeda

2. U.S. Marine Barracks, Truck Bombing , Beirut, Leb., 241killed (US) 10/23/1983 Hizbollah

3. Pan Am Fl. 103, Aircraft Bombing, Lockerbie, Scotland, 270 killed (189 US), 12/21/ 1988 Libyan Agent

4. Murrah Fed. Bldg., Truck Bombing, Oklahoma City, OK, 168 killed 4/19/1995 Anti-government extremists Timothy McVeigh/Terry Nichols

5. Wall Street Bombing, Horse cart Bomb, NY, 35 killed, 9/16/1920 Socialists/Anarchists Supsected (unsolved)

6. Los Angeles Times Bldg., Bombing,Los Angeles, CA, 21killed, 10/01/ 1910 Labor Unionists

7. Khobar Towers, Truck Bombing, Khobar, Saudi Arabia, 20 Killed (19 US), 6/26/ 1996 Saudi Hizbollah

8. USS Cole, Boat Bomb, Aden, Yemen, 17 killed, 10/12/ 2000 Al Qaeda

9. Lod Airport Attack, Grenades/Guns, Tel Aviv, Israel, 26 killed (16 US est.), 5/30/1972 Japanese Red Army/Popular Front for the Liberation of Palestine

10. Fort Hood Massacre, Gun, Texas, 13 Killed, 29 wounded, 11/5/2009 Nidal Hasan(alleged)

11.TIE U.S. Embassies, Truck Bombing, Kenya/Tanzania, 224 killed (12 US), 8/07/ 1998 Al Qaeda

11. TWA Fl. 841, Bomb, 88 Killed (12 US), 9/08/1974
REAL LIFE. REAL NEWS. REAL VOICES.
Help us tell more of the stories that matter from voices that too often remain unheard.