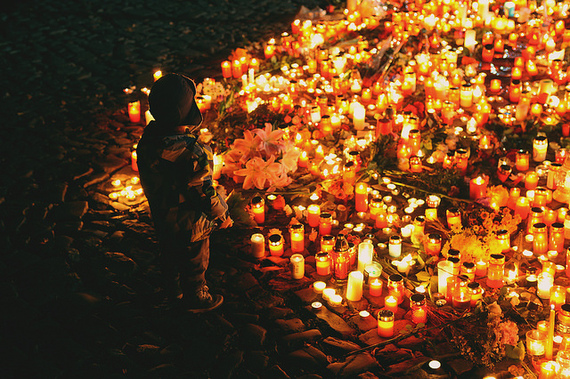 Whether it's TV, the newspaper or social news feeds, today's media coverage is a constant reminder of the violence and civil unrest around the world.
As a father and business owner, the idea of having the safety of my family and community threatened is unimaginable. Unfortunately, however, in many parts of the world (and even here in America), it's a legitimate concern. While the idea of terrorism is an unappetizing discussion, we'd be remiss not to consider and prepare ourselves for the unthinkable. These tragedies happen more often than they should, and businesses (large and small) should prepare accordingly in case acts of terrorism strike close to home.
According to Insurance Information Institute, roughly 60% of U.S. companies carry terrorism insurance, yet there is often confusion about what this type of insurance covers and who should consider investing in it. Below are a few helpful answers to clear up some of these common questions.
Terrorism Insurance: What It Is, What it Covers

In the U.S., terrorism insurance is offered as an addition to your standard commercial insurance policy. This type of insurance often covers damages to your building and equipment following a terrorist attack. (Note: The U.S. Department of the Treasury must certify the event as an act of terrorism before a claim can be filed).
Depending on your policy, you may also be covered for any losses stemming from an interruption to your business operation. If you manage insurance for your organization, talk to your insurance provider to see if your company would be covered for this type of loss, or if you should also consider adding business interruption insurance to your policy. The cost of this addition varies based on several factors, including your business' needs, perceived risks, size and location. Talk to your insurance provider to receive an accurate quote to consider.
Terrorism Insurance: Quick Background

Following the devastation of 9/11, many insurance companies began limiting (and even eliminating) terrorism coverage for clients. To help solve this problem, President Bush signed the Terrorism Risk Insurance Act (TRIA) in November 2002. This temporary federal program was designed to enable the insurance industry to share losses with the federal government following a major terrorist attack--which "effectively limit[ed] insurers' losses [and] greatly simplif[ied] the underwriting process." The act was renewed in 2005, and named the Terrorism Risk Insurance Extension Act (TRIEA) of 2005.
In January 2015, President Obama signed the Terrorism Risk Insurance Program Reauthorization Act (TRIPRA) of 2015. This program "amended and extended" the TRIA of 2002, and is effective until December 31, 2020.
Terrorism Insurance: Who Needs It?

Investing in terrorism insurance is entirely up to your organization and the level of perceived or known risks associated with your operation. If you're unsure if you should invest in this type of policy, contact your insurance agent to discuss your risks and exposures.
Your agent will likely assess:
Depending on your company's unique needs, you may also want to consider investing in professional corporate services. These training workshops help improve employees' decision-making and problem solving capabilities during stressful, unpredictable circumstances. Click here for a full synopsis of the most commonly offered corporate services.
For more information about insurance and risk management solutions, check out my blog on INGUARD.com.
Popular in the Community