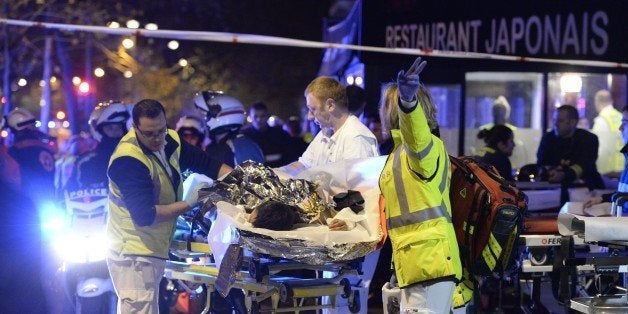 "Nous sommes tous des Français aujourd'hui."
Across the world, we watch with sadness the news from Paris. The people of France are hurting and so we are hurting too. Nothing can justify the attacks which occurred today. They are, as President Obama said, an attack on all humanity.
We search for answers. How could other humans attack and kill civilians? This is a question the world has wrestled with in many forms on too many occasions. There is no justification.
Those that would use terrorism to promote their goals often do so in the name of religion. It should be noted, however, that religious leaders have always condemned terrorism. Muslim leaders, for example, were among the first to condemn the last major terrorist attack in Paris. People of faith across the world are united against the idea that there is any justification for terrorism.
Terrorism in the name of the Almighty is sin. There is nothing noble in killing civilians or in suicide bombings. There is nothing holy. Religious fundamentalism breeds war and violence and should be opposed by faithful people of all traditions in the support of pluralism and the common good.
In the wake of 9/11, these words of prayer were offered:
"Holy One, gracious God, we have truly lost our innocence. Our sense of security lies in rubble. And so we come to You in prayer, united by our pain and our compassion, reaching out to You and to one another across dividing walls of our own construction, barriers of faith, language and nationality. We come to You with sighs too deep for words, with unspeakable anguish, with anger that urgently needs Your gentling touch."

-The Rev. Davida Foy Crabtree, then-Connecticut Conference Minister, at an Interreligious Service of Memorial and Healing
Let us pray these words again tonight for the people of France as they mourn their dead, tend to their injured, and chart a course for the future that must keep the spirit the French democracy and tolerance alive.
Support HuffPost
The Stakes Have Never Been Higher
Related
Popular in the Community