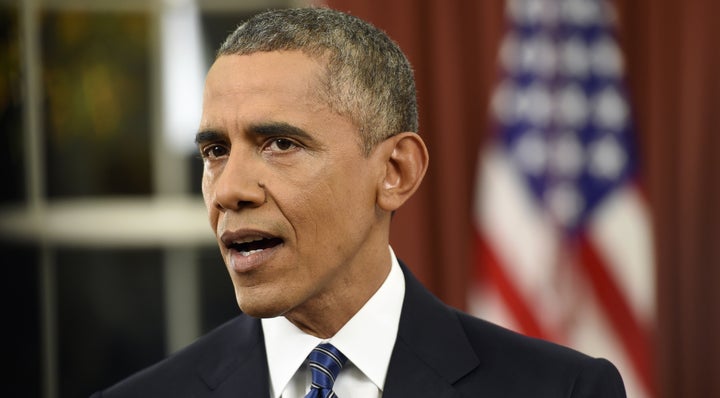 Terrorism has become the most important concern for Americans since the attacks on Paris and San Bernardino, California, surpassing even the economy, according to a new Gallup poll released Monday.   
The Gallup survey shows 16 percent of Americans now rate terrorism as the top challenge facing the country -- the highest percentage recorded by the pollsters in a decade. This represents an increase of 13 percentage points from a Gallup poll conducted in the wake of the Nov. 13 attacks on Paris, when the economy had the top spot with 17 percent.
Republicans are the most worried about terrorism. Twenty-four percent of Republicans told Gallup that terrorism is the most important issue facing the country, while 15 percent of independents and 9 percent of Democrats said the same.
An NBC/Wall Street Journal poll released on Monday found similar increased concern over terrorism. Four in 10 surveyed said national security and terrorism was the top issue the government needs to address, a 19-point increase from an April NBC/WSJ poll.
The partisan divide also is apparent in the NBC/WSJ survey. Fifty-eight percent of Republican primary voters think national security and terrorism should be the top priority for government; only 26 percent of Democratic primary voters agreed.
The last time terrorism was the nation's primary concern was following the 9/11 terrorist attacks, when 59 percent of Americans said it was the most important issue.
A poll conducted by the Public Religion Research Institute from Dec. 2 to Dec. 6 (after the attack in San Bernardino) found fear of terrorism to be at its highest rate since the weeks following the 9/11 attacks. Forty-seven percent of Americans said they are "very or somewhat worried that they or someone in their family will be a victim of terrorism."
In the past, concerns about terrorism didn't break down so starkly along political lines. A Gallup poll conducted on the fifth anniversary of 9/11, when four in 10 Americans were most concerned about terrorism, found roughly equal numbers of Republicans (49 percent), independents (51 percent), and Democrats (51 percent) felt that a terrorist attack in the United States was imminent.
Gallup surveyed 824 Americans Dec. 2 through Dec. 6. NBC/WSJ surveyed 1,000 Americans Dec. 6 through Dec. 9. Both surveys were conducted using live interviews on landlines and cellphones.
CORRECTION: A previous version of this story said a Pew poll conducted after the San Bernardino shooting found a fear of terrorism to be at its highest rate since the weeks following the 9/11 attacks. It was a Public Religion Research Institute poll.
PHOTO GALLERY
Politicians React To Obama Address On Terrorism
REAL LIFE. REAL NEWS. REAL VOICES.
Help us tell more of the stories that matter from voices that too often remain unheard.