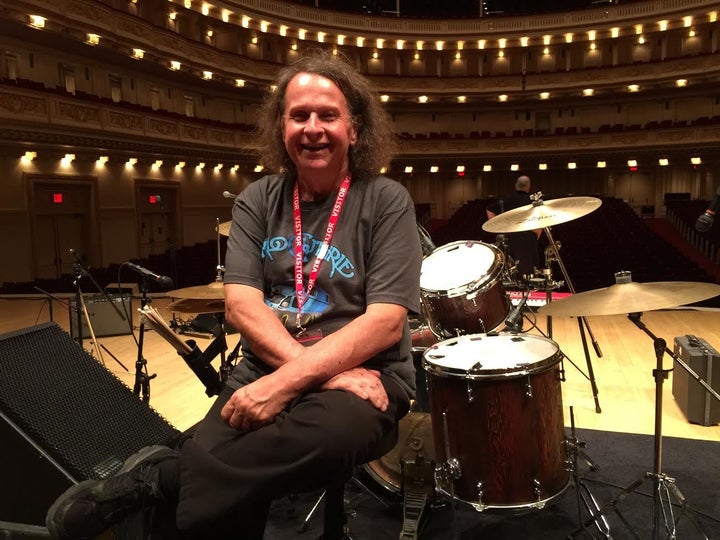 Terry Hall has been the back beat in The Arlo Guthrie Band for 42 years. Terry is one of the nicest guys in the business today. He's a drummer by trade, attending Boston Conservatory for a year then forming Shenandoah in 1974 with friends David Grover, David Carron, and Danny Velika. In 1975, while performing at a local club in Stockbridge MA, Arlo Guthrie saw them playing, and invited the band to tour with him.
"We thought about it for 2 seconds and said, yeah!" Hall remembers
For the next 14 years Terry Hall and Shenandoah traveled with Arlo Guthrie at the height of his "Alice's Restaurant" popularity, (which never waned) and recorded with such musical luminaries as Carly Simon, Bonnie Raitt, John Prine, John Denver, Willie Nelson, Roger McGuinn, John Sebastian, The Detroit Philharmonic Orchestra, Levon Helm,John Mellencamp and David Bromberg. Terry performed with Bromberg on and off for about 5 yrs.
These days Terry divides his time between performing for Kids and traveling as the full time drummer with The Arlo Guthrie Band.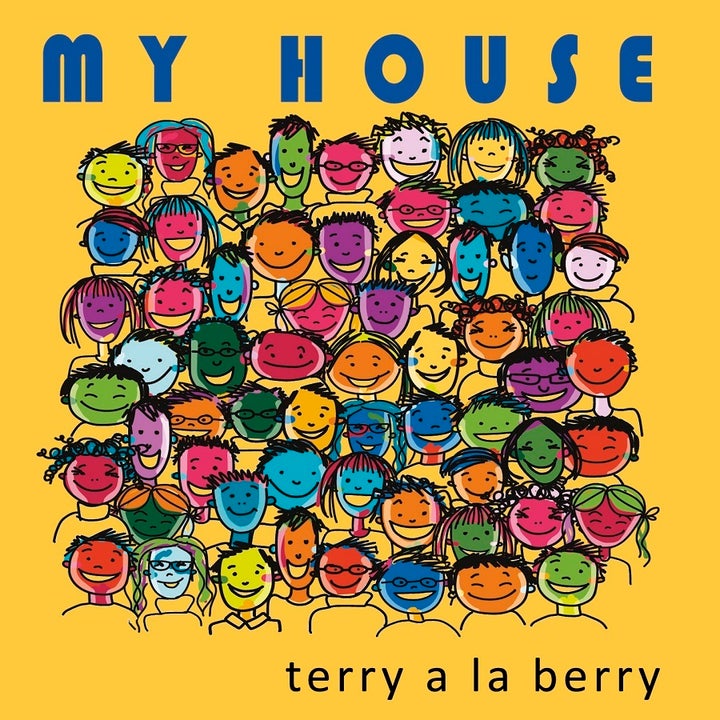 The next song on My House is , Mermaids and Unicorns, a fantasy song filled with similes and metaphors that take its young listener to a place of dreams hopes and aspirations. "Have you ever seen a dolphin jump out of the water, twisting in the air like a ballet dancer." Such beautiful and thoughtful prose, that if played on Kids radio stations like Kid's Corner with Kathy O'Connell could be hugely popular with families. Readers of this article can request that Kathy O'Connell, the delightful host of Kid's Corner play tracks from My House. Another song of particular note "There's a Fly (in my soup) is fabulous and funny. Sung to a contagious " cry in my root beer" country melody filled with dangerously clever pedal steel guitar played by Andy Gordon, Terry is in fine form vocally telling the tail…er tale of eating a bowl of soup only to find there's a fly doing the backstroke in his broth. "So I spooned him up and poured him out on the table, I tried to resuscitate him, But I couldn't find his mouth, So I just left him to fly away when he was able."
It's an udder….er-utter misnomer that children can't handle complex thought. As they develop intellectually they change. It's Alright to Change (song#7) deals artfully with this important developmental topic. Children are inherently smart. Terry has adroitly intertwined, Kids' changing clothes with society's ever changing times combined with kid's changing feelings in this adorable coming of age "It's alright to change" song which is another winning and "important to be heard" tune on this illustrious album for Kids. Mindy Thomas has a kid's show on Sirius XM Radio called Kid's Place Live. If any of our readers contact her and request that you play My House or any of its 9 songs Mindy will be happy to consider your requests and hopefully feature Terry a la Berry's talent on her fine kid's show. In my opinion it's high time children and families all around our great Nation got to know the sweet and kind nature of this skilled musician. We've had the privilege of knowing Terry since 1993 when we all performed for The President at the White House.
All 9 songs on My House are delightfully diverse musically….. incorporating Funk, Jazz, Reggae, Folk, Rock and Roll, and Country, admirably performed by his longtime band,Terry a la Berry : Drums, Vocals, Erin Laundry: guitar and vocals, Tish Merwin: Bass and guitar, David Grover : Guitar,John Barrett: Sax, Andy Gordon: Pedal Steel, Mark Kelso: Piano, Paul Rice: Guitar, John Sauer: Piano, Tara and Kathryn Robinson: Vocals, Janelle and LuAnn Herring : Vocals. My House was Mixed and Mastered by Abe Guthrie.
To purchase a copy of My House from CD Baby Click Here
"They dragged me there, semi-willingly, all the time," Hall confessed. "I grew to love it, and I always wanted to play the drums." As a regular at Tanglewood Hall got to know the BSO's legendary timpanist, Vic Firth, as well as timpanist Arthur Press — "a wonderful, great percussionist, very well-rounded," Hall said. "He also played Latin music, so he was a good match for me because I was more interested in different forms of drumming, as opposed to classical."
Around the same time, Hall developed a liking, through his older brother Parnell, for folk singers such as Bob Dylan, Pete Seeger, the Kingston Trio and Peter, Paul and Mary.
After two years of learning percussion, Hall was hired to perform in the pit band at the Berkshire Playhouse in Stockbridge for a production of Kurt Weill's "Three-penny Opera." He stayed for five years, performing in several musicals each summer, and along the way met David Grover, who also became a fixture on the Berkshire music scene. So when David talked to Terry about forming a folk band in 1974 it was as if "kismet" was shouting to them from Tanglewood. And so Shenandoah was born.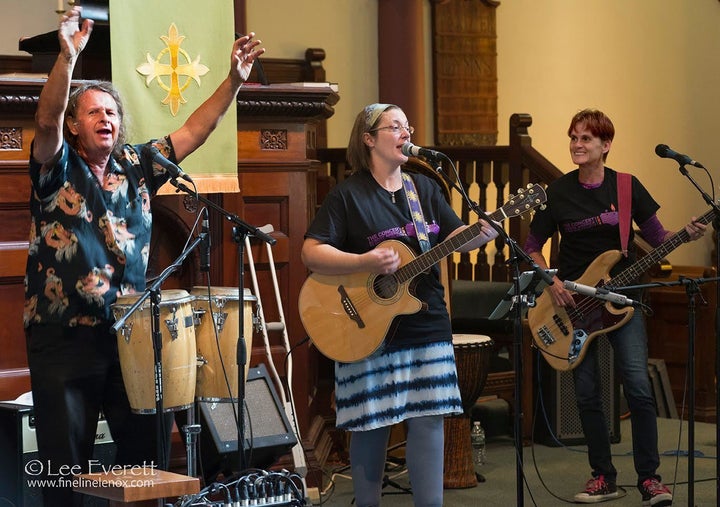 In the late 1980's David Grover invited Hall to form a Children's group called The Big Bear Band. They worked with actress Kathy Jo Barrett. Terry, as the heart of the Big Bear Band, with David and Kathy Jo, spent 18 years singing for Children and their families at the White House, The Museum of Natural History, The Jewish Museum of New York, the Goodwill games, the Florida State Fair, The Today Show and several PBS Children's Specials including the multiple award-winning "Chanukah at Grover's Corners", in which Hall was principal writer and co-star along with Theodore Bikel. Also as an actor he originated the role of Arthur in William Gibson's, "A Cry of Player" with Anne Bancroft and Frank Langella. He appeared in the movie Alice's Restaurant as, what else, "a hippie."
Hall formed his own band about eight years ago, "Terry a la Berry and Friends," wanting to perform, in his "down time" to kids so he could perform for local schools, libraries and nonprofits such as Taffy Presents and at community events. Throughout those years, Mr. Hall an animal activist wrote dozens of children's songs about animals that kids fell in love with, relating to Halls comedic style, requesting these fun songs more and more.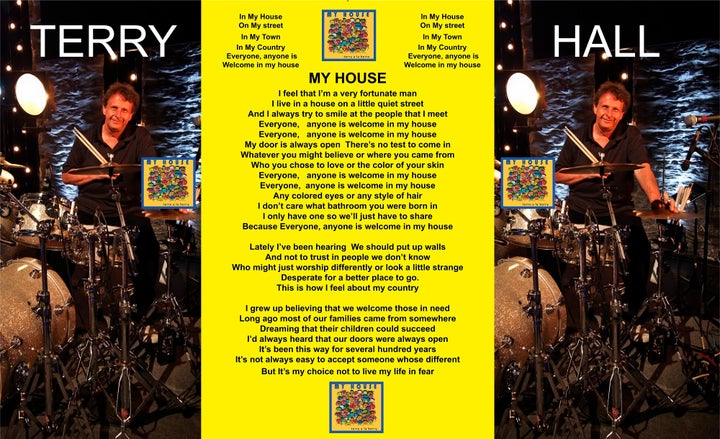 As a "teen mentor" for the TAFFY Talents program (part of TAFFY Presents) Yasmin takes part in vocal workshops at the Katherine K. Hanley Family Shelter. When children see that Yasmin is comfortable singing for others, they want to be like her. So TAFFY Talents gives them workshops in music to build up their self-confidence so that they can become future TAFFY Talents mentors too. It is a never-ending cycle through the Arts.
TAFFY, an acronym for Theatre Arts Festival For Youth, a 501(c)3 nonprofit charity was created by professional artists to enrich and entertain under-served children and families. The TAFFY Presents mission, as a division of TAFFY,provides the same quality enriching entertainment as TAFFY but tailored to the needs of smaller venues so as to reach those children who would otherwise be unable to experience TAFFY. TAFFY Presents accomplishes this by presenting quality interactive fine arts performances and educational workshops in theater, music, dance, and puppetry for schools, hospitals, libraries, and more. The presentations range from facility auditoriums to hospital emergency waiting rooms and to the bedsides of those otherwise unable to attend.For information visit the TAFFY website or go to TAFFY Presents on Facebook
Hall's eyes light up when he talks about performing to kids. In a recent interview at his home in Lenox Ma. he describes his passion for playing for children. "Playing music to kids is my way of giving something back, or if you like, paying forward my passion for music. I love to watch the children dance, sing and clap their hands. That time of life for them," (as child psychologists confirm,) "is an explosion of learning. I'm never really sure if I learn more from the kids or they learn more from me, but ultimately it's of no consequence as week after week parents bring their kids to our summer shows and leave 2 hours later with happy smiling children. My paycheck is a child's smile and the knowledge that they're learning to enjoy music just like I did when I was a kid"
And smile he does. Year after year for more than 40 summers. Not only has Terry produced 6 bestselling kids albums winning awards across the US, he's also a prolific songwriter as well, co-writing songs with Arlo Guthrie (Oh Mom) and Carly Simon (a novelty song Secret Saucy Thoughts for Suzy) His last kids CD called Puppy Love, was awarded "The 2015 Creative Child's CD of the Year Award"
Puppy Love became popular with families around our Nation. 10 songs on a cleverly choreographed cover (a picture of a puppy with her head on a heart cushion) that deal with creative movement, (Square Dancing) eating (Pasghetti) with seconds AND thirds of healthy doses of perfectly phrased and written songs for children culminating in the runaway hit song (and this writers' favorite) Rescue Dog a song that promotes adopting pets from your local Humane Shelter (something near and dear to Terry's heart)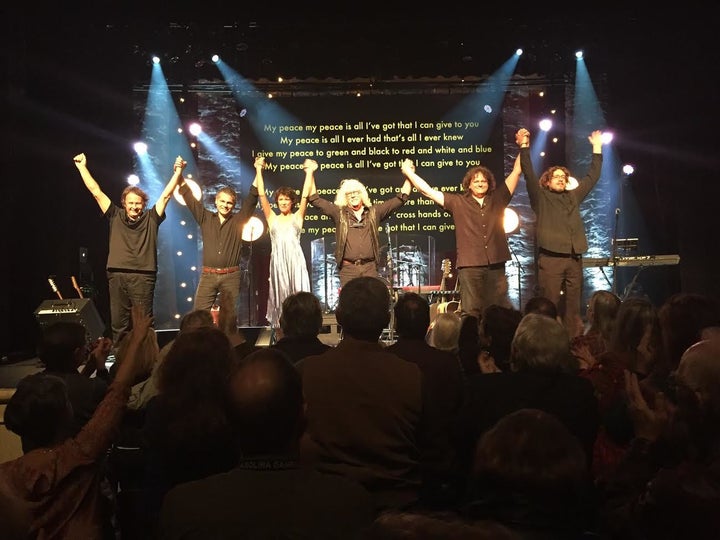 When I asked Terry to name his most memorable moments on stage in his 40 + year career, he replied without hesitation. "Performing with Pete Seeger at Carnegie Hall at Pete's final public performance. He was such a wonderful man."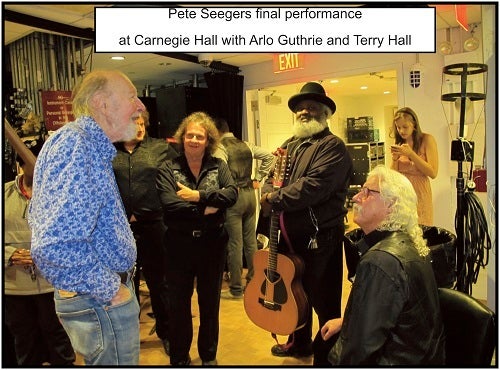 Related
Popular in the Community