 WASHINGTON -- Iowa Gov. Terry Branstad (R) was noncomittal on Saturday when asked if Hawkeye State conservatives will warm to Sen. Marco Rubio's (R-Fla.) immigration plan.
"Well I don't know that they know enough about it yet," Branstad said in an interview with The Huffington Post.
When pressed on whether Rubio's plan might fall flat in the state that plays such a crucial role in the Republican primary nominating process, Branstad hesitated.
"Well, I don't know," he said.
"Iowans are open to legal immigration," he said. "What they have a problem with is people that illegally come here. But I think that they're willing to try to find some way to resolve this issue."
Branstad praised Rubio and said Iowa Republicans "look at him as a problem solver and they look at him as a guy that's a great example of living the American dream." Rubio's name was the first one out of Branstad's mouth when HuffPost asked him who is in the top tier of the GOP's 2016 presidential prospects.
But the governor's cautious answer on immigration indicates that the state where Mitt Romney was forced to run hard to the right on the issue in 2012, damaging his already tenuous standing with Hispanic voters, may still hold some pitfalls for Republicans.
Rubio has made immigration reform his number one priority, and has gone out of his way to court conservatives, trying to prevent a rebellion. But voices on the right that opposed reform in 2007 are beginning to become more assertive now, after the initial rollout of the plan a little under a month ago.
Mark Krikorian of the Center for Immigration Studies, an ardent opponent of Rubio's plan, implied that Rubio was being duplicitous this past week in an appearance on the Mark Levin show, a popular conservative talk radio program.
"I thought Rubio said secure the border before anything else happens, and you're saying do what?" Levin said to Krikorian.
"No that's not, that's never been what he's said. I think that's what he's wanted people to understand, but he's never -- he's not lied about this, it's just that he's encouraged people to understand things their way," Krikorian said.
The success or failure of Rubio's quest to get a reform deal passed could go a long way in defining him in the minds of conservatives everywhere. And in Iowa, which goes first in the presidential nominating process, the GOP base is particularly conservative, and has been strongly opposed to illegal immigration.
The Iowa state GOP, meanwhile, has been taken over by activists loyal to former Rep. Ron Paul (R-Texas), which was the reason that Paul ended up with more delegates from Iowa after the state convention than he actually won in the statewide popular vote during the caucuses.
Branstad, who is 66 and serving his fifth term as Iowa governor (the first four were from 1983 to 1999) promised, without getting into specifics, that he planned to take back control of the party.
"You wait and see what happens in 2014," he said. "I'm just telling you we're gonna, we got the governorship and the Senate race and ... we're going to revitalize this party, we're going to bring in new people, and you're going to see something like -- we're going to organize like never before."
"Remember, I've been through 12 contested elections and I've never lost," he said. "And I look at each of these as a challenge, but as an opportunity. And I think 2014 is shaping up as a great opportunity for us to really revitalize our party, to bring a whole lot of new people in. I can't tell you the details of the strategy, but I feel really good about it."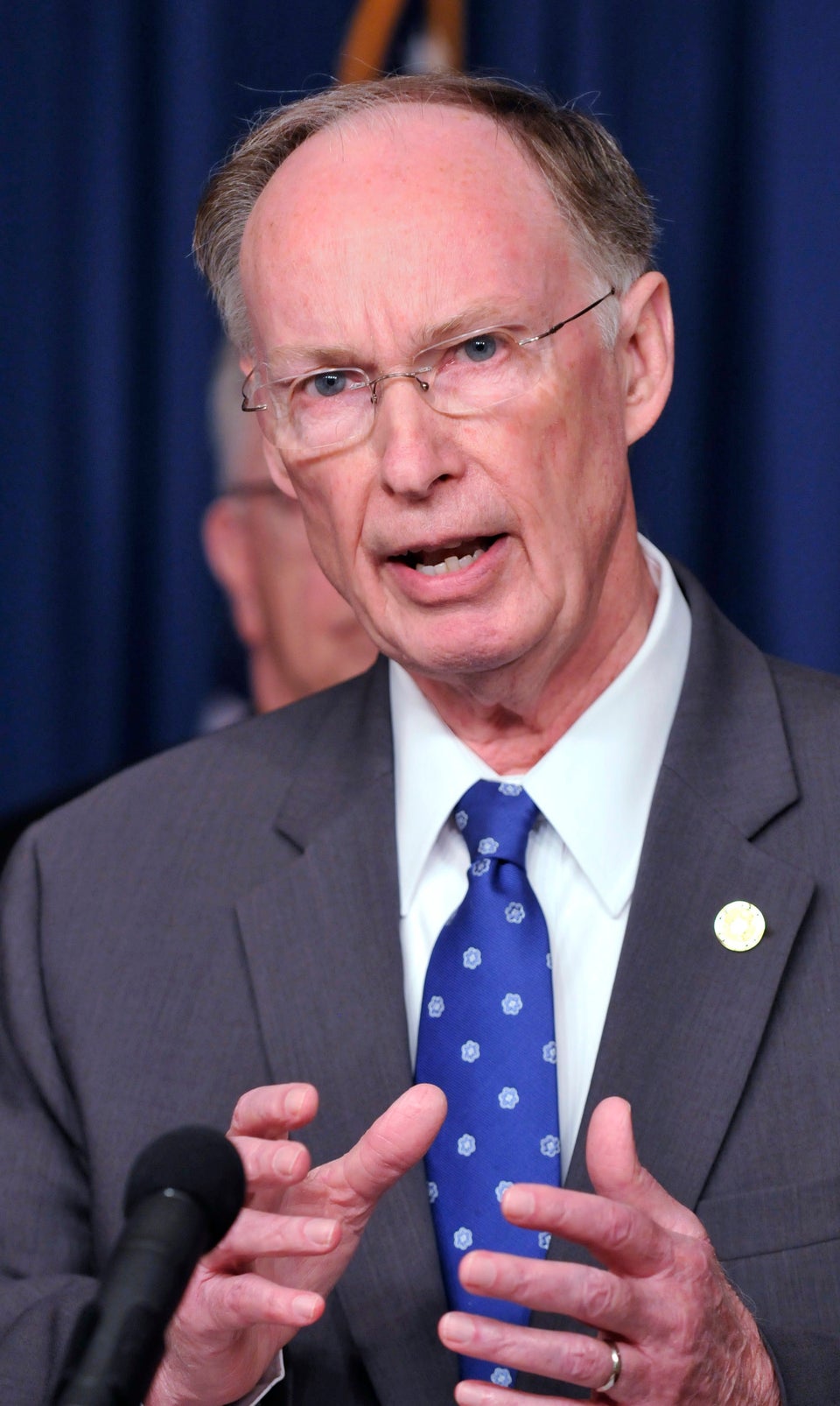 United States Governors
Popular in the Community