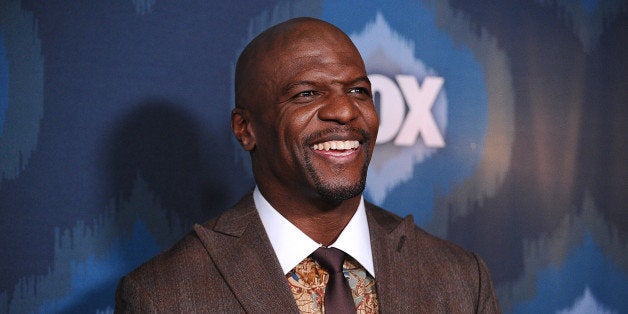 "The truth is, everyone is equal and valuable, and everyone is necessary, but there tends to be a dismissal of certain groups," Crews told Dame Magazine.
Crews explained that he first became interested in feminism because of the women in his life, including his wife, four daughters, and five-year-old granddaughter. "I did some serious thinking about the world that they're coming up in. I want my girls to have every opportunity to do whatever they want," he said.
Since the publication of his 2014 book on masculinity, the 46-year-old has been very vocal about the problems with masculinity and how men can help break down these gender stereotypes.
"I'm not here to tell guys that it's their responsibility to come to a woman's rescue," Crews told Dame. "Women are more than capable of handling themselves, and have been doing so wonderfully for years. What I am saying is, as one man to another man, examine your own mind-set. Examine what makes you tick. Because if you feel that you are more valuable than your wife and kids, that's a problem."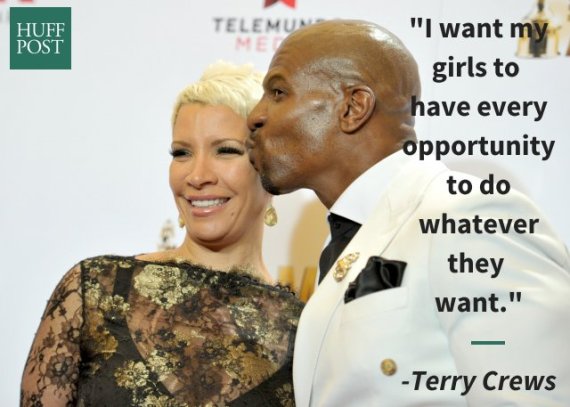 Crews with his wife, Rebecca King-Crews.
Crews believes that male pride a particular toxic force. "My message to all men is that you have to kill pride," he said. "You've been taught that pride is a manly thing, that pride is a good thing. But the problem with pride is that it stops you from growth.When you're so proud that you won't change, you've got problems. Male pride causes wars; millions of people have died because of male pride, because one man would not back down."
Although he acknowledged that it can be intimidating for men to get involved in advocacy for women's issues, Crews explained that men simply need to consider the women in their own lives. "You look at the women in your life -- that's the best way to think of it," he said. "Most men see the women outside their homes as somehow different from their moms or their sisters. It's the weirdest thing. The person they're trying to sleep with and then run out of there -- that's somebody's mom, or sister, or daughter that someone cares about."
Crews also summed up why men should feel empowered to engage with feminism even if they don't know much about the movement. "For guys, if you did wrong, if you were that way, I get it. I was that guy, too. And along with apologies, you have to begin to make amends."
We tip our hats to you, Mr. Crews.
Head over to Dame to read Crews' full interview.
Calling all HuffPost superfans!
Sign up for membership to become a founding member and help shape HuffPost's next chapter
BEFORE YOU GO
PHOTO GALLERY
28 Famous Male Feminists