Discussion on sexual abuse by powerful men has focused on women this week as the number of Harvey Weinstein's accusers keeps growing.
Showing that it can happen to anyone, Terry Crews shared his own unwanted experience over Twitter on Tuesday in response to revelations about the Hollywood super-producer.
"This whole thing with Harvey Weinstein is giving me PTSD," the "Brooklyn Nine-Nine" actor began, adding, "Because this kind of thing happened to ME."
Crews went on to detail an incident that allegedly occurred at a "Hollywood function" he attended with his wife last year. After an unnamed "high level" executive "groped my privates," the actor said he jumped back in surprise.
"He just grinned like a jerk," Crews said of the perpetrator. He explained that he didn't immediately react because he was afraid of how it would look. ("'240 lbs. Black Man stomps out Hollywood Honcho' would be the headline the next day," he wrote.) The actor said he talked about the incident with "everyone I knew that worked with him," but eventually let it go because he didn't want to be "ostracized."
"I understand why many women who this happens to let it go," Crews said, before ending on a positive note. "Hopefully, me coming forward with my story will deter a predator and encourage someone who feels hopeless."
A representative for Crews told HuffPost the actor would not be commenting further.
Crews' story comes after Gwyneth Paltrow, Angelina Jolie, Rosanna Arquette, Rose McGowan and other women in Hollywood have gone public with tales of the harassment and abuse they say they sustained at the hands of Weinstein. A small but growing number of high-profile celebrities ― including Jennifer Lawrence, Meryl Streep and George Clooney ― have spoken out against Weinstein and in praise of the women who've shared their experiences so far.
The Weinstein Company fired its co-founder on Sunday in response to the allegations against him.
Read Crews' whole series of tweets below.
Before You Go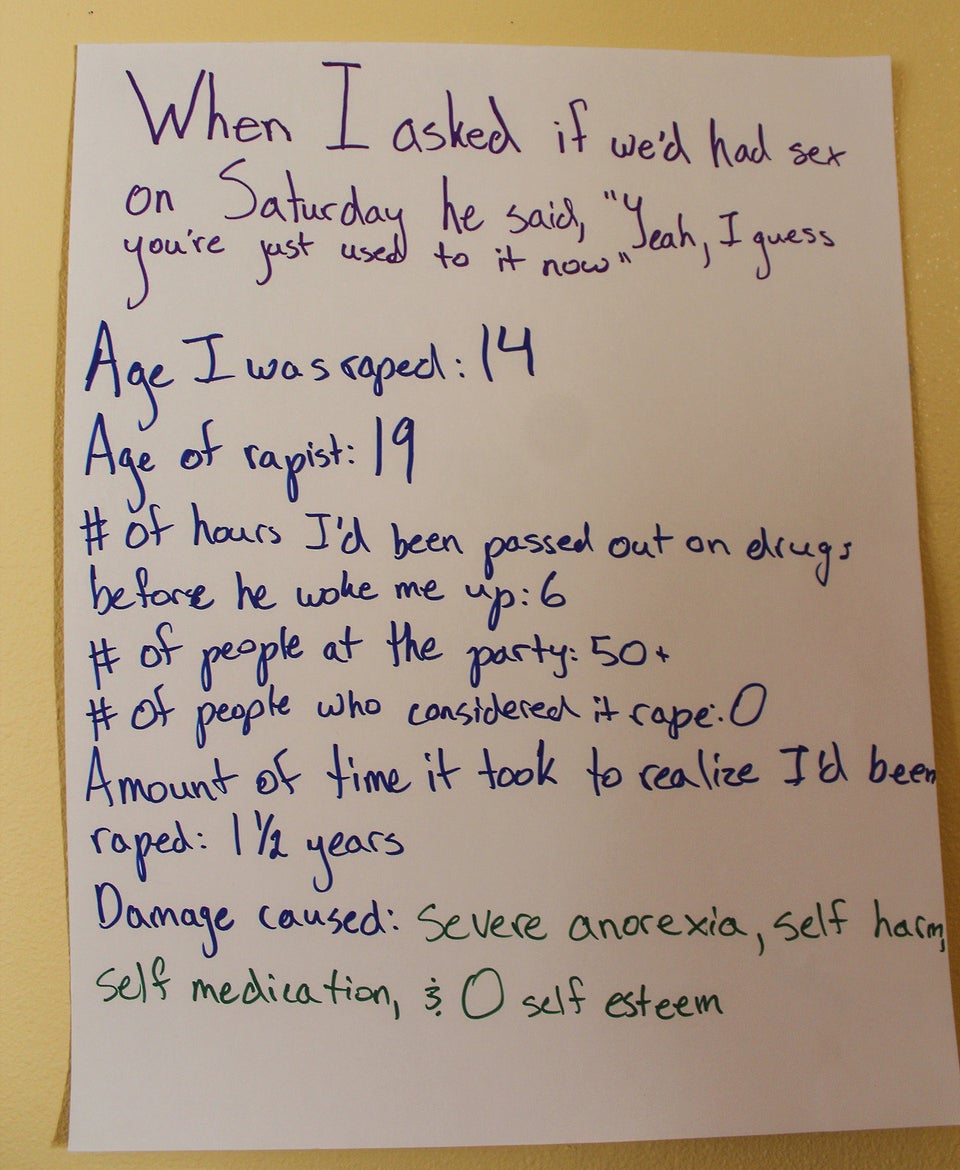 Images From 'Surviving In Numbers' -- A Project Highlighting Sexual Assault Survivors' Experiences
Popular in the Community