Terry Crews continues to fight back against the talent agent who allegedly groped him at a Hollywood party in 2016.
The "Brooklyn Nine-Nine" actor filed a lawsuit Monday against Adam Venit and the agent's company, William Morris Endeavor, for assault, battery and gender violence. The complaint asserted that Venit had not been properly held accountable for the "blatant and unprovoked sexual assault." 
Venit acted like a "rabid dog" that night, viciously grabbing Crews' genitals and attempting to do so several more times as Crews tried to hold him at bay while requesting help from actor Adam Sandler, according to the suit.
Crews submitted a police report on the incident in early November after joining the many women and men who have gone public with allegations of being sexually victimized by powerful figures in the wake of the Harvey Weinstein scandal. In late November, Crews complained that Venit's one-month unpaid suspension and demotion were not sufficient.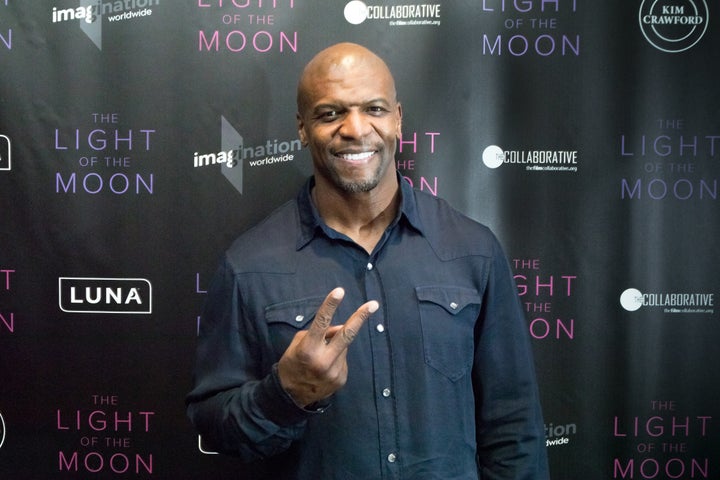 According to the suit, Crews discussed the alleged assault the following morning with his agent at the time, Brad Slater, who also worked for WME, and was assured the company would handle the matter. But, the suit claims, Crews never got wind of any penalty for Venit, although the agent did call him to apologize.
Crews dropped WME as his agency last month. 
The suit says the alleged groping psychologically damaged Crews and that WME has retaliated against him by preventing the actor from landing certain roles.
Crews met with WME co-CEO Ari Emanuel last month to discuss his accusations and, according to the filing, Emanuel promised strong corrective action. The suit says that Crews, to make his point, produced a letter Emanuel once wrote to HuffPost calling for actor Mel Gibson to be shunned by the entertainment industry after his anti-Semitic outburst at a cop in Malibu, California, several years ago. But Crews inserted Venit's name for Gibson and "sexual assault" for "anti-Semitism" in the letter, telling Emanuel that Venit should receive similar punishment and be fired.
"Shockingly, Emanuel told Crews that the situations were different because one was in a corporate setting and the other in a highway in Malibu," the suit says.
The suit also accused the agency of fostering aggressive behavior without reprisal, even for misconduct, and claimed that the agency knew Venit was "reasonably likely" to behave in such a way."
"Given the history of inaction by WME and the retaliatory actions that have occurred and likely will occur, Crews had no choice [but] to bring this action to protect himself and to stand up for all victims of sexual predators," the suit said. "After all, if Crews, a 6′4″, muscled, man, former professional athlete, with a long list of entertainment industry credits, can be the victim of sexual assault at the hands of a much more powerful individual in the entertainment industry, anyone can be a victim."
A WME representative declined to comment on the suit. Venit did not immediately return a HuffPost request for comment.
Calling all HuffPost superfans!
Sign up for membership to become a founding member and help shape HuffPost's next chapter
BEFORE YOU GO
PHOTO GALLERY
Celebrities React To Harvey Weinstein