Virginia Gov. Terry McAuliffe (D) said Monday he won't stop Thursday's scheduled execution of Alfredo Prieto, a serial murderer who claims he is intellectually disabled and therefore ineligible for the death penalty.
McAuliffe's decision means Prieto, 49, a native of El Salvador, can only be saved by a last-minute reprieve from the U.S. Supreme Court. His execution is scheduled for 9 p.m. Thursday at the Greensville Correctional Center.
Prieto has been linked to nine killings in California and Virginia from 1988 to 1990. He had been condemned to California's death row for the 1992 rape and murder of 15-year-old Yvette Woodruff when, in 2005, his DNA matched three unsolved murders in the Virginia suburbs of Washington.
A Virginia jury in 1992 sentenced Prieto to death for the Reston shooting deaths of Rachael Raver and Warren Fulton III, both 22. The jury also heard evidence that he had abducted and killed Tina Jefferson, 24, in Arlington. Authorities have said he is suspected in two additional double-murders in California and one additional killing in Virginia for which he wasn't charged.
Prieto's defense has repeatedly argued that he has cognitive impairment, in part from malnourishment as a poor child growing up in war-torn El Salvador, and that his IQ is below the threshold for intellectual disability. The U.S. Supreme Court has barred the execution of people who are intellectually disabled.
Courts have ruled Prieto has demonstrated sufficient mental capacity. Just three years ago, Prieto filed a handwritten lawsuit challenging Virginia's solitary confinement conditions and initially prevailed.
If Prieto is executed Thursday, he will be the first inmate Virginia has executed since January 2013, when Robert Gleason Jr. opted to be put to death by electric chair.
Prieto will die by lethal injection facilitated by a drug swap among states. Virginia's supply of midazolam, the controversial sedative blamed for several botched lethal injections, expires at the end of September. With lethal injection drugs increasingly hard to come by, Virginia borrowed pentobarbital, used in single-drug protocols rather than three-drug cocktails, from Texas.
Texas Department of Criminal Justice spokesman Jason Clark said in a statement last week that drugs dispatched to Virginia "have been tested for potency and purity and will expire in April 2016." The trade was reciprocity for Virginia giving Texas pentobarbital that was required by a court order to serve as a backup drug in a 2013 execution, Clark said.
McAuliffe explained his decision in a statement:
After a thorough review of the facts of this case, the actions of the various federal and state courts, and the petitions and recommendations of individuals representing both Mr. Prieto and the families of his victims, I have decided not to intervene in this execution. Mr. Prieto was convicted in a fair and impartial trial, and a jury sentenced him to death in accordance with Virginia law. Federal and state appellate courts have extensively reviewed his case and denied his requested relief. It is the Governor's responsibility to ensure that the laws of the Commonwealth are properly carried out unless circumstances merit a stay or commutation of the sentence. After extensive review and deliberation, I have found no such circumstances, and have thus decided that this execution will move forward. I will continue to pray for all of the individuals and families affected by these tragic and horrible crimes.
CORRECTION: Rachael Raver and Warren Fulton's deaths were previous stated as occurring in 1992, the year Prieto was sentenced. Their deaths occurred in 1988.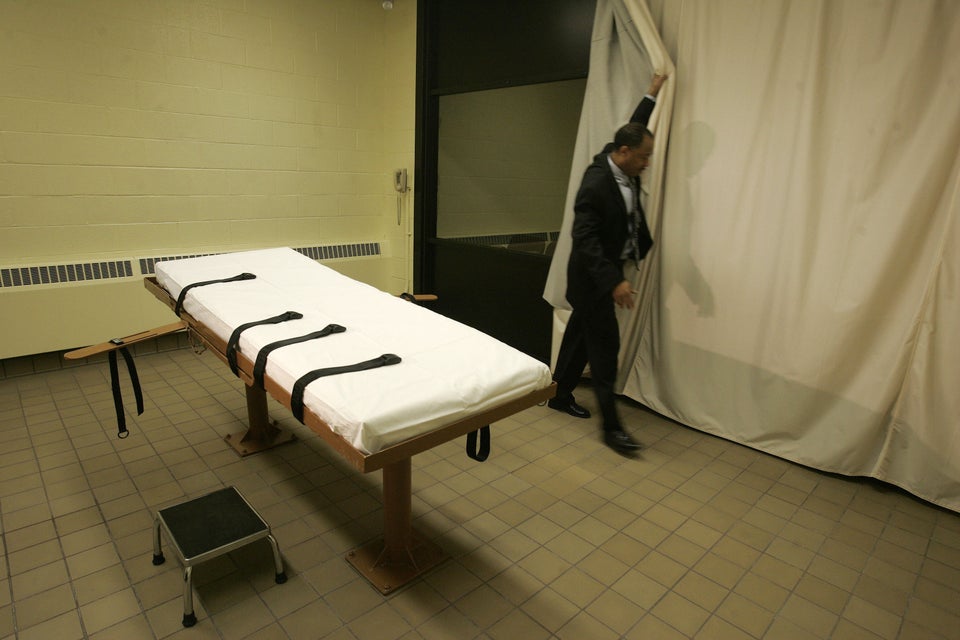 Capital Punishment Methods Through History
Support HuffPost
The Stakes Have Never Been Higher
Popular in the Community